Rules & Strategy – Lottery
Rules & Strategy
Traditional and Online Lottery
People have been captivated by the lottery ever since the first public cash game, La Lotto de Firenze, reared its head over four centuries ago. The idea of turning a couple of bucks into a fortune is such a universal dream, in fact, that worldwide lotteries represent one of the largest and most favored gambling activities, with the US leading the charge with 177 different lottery games with almost 1,000 drawings held every week.
But despite the mass appeal of the game, until recently lottery fans had precious few options when it came to which games they could play, and how often. Hindered by location, players typically could only enter games available in their region or state, limiting the number of games they could participate in and the amounts that they could win. For better, or for worse, such limitations are now a thing of the past.
Thanks to the Internet, players now have access to a worldwide selection of lotteries affording them a luxury not always readily available: choice. So get ready all you lotto-junkies. It's time to break out your lucky charms, and gather together all of those special, can't-lose lucky numbers because we're going international to see some of the world's largest lottery jackpots.
Internet Lottery 101
While there are many types of lottery games and resources available on the Internet for web-savvy lotto-philes, using the Internet to wager on such games can be divided into four basic options: "Instant" Lotteries, Gaming Site Lotteries, Lottery syndicates, and Free Web Lotteries.
"Instant" Lotteries
Although not available everywhere, some local government's have recently taken an interesting—if incomplete—step towards the future of lottery wagering by developing formats that incorporate the Internet into traditional lottery games.
These "e-games" as they are generally called are akin to traditional instant lottery tickets that can be purchased through lottery retailers. The main difference, however, is that instead of simply scratching off the silver boxes to see if you're a winner, gameplay is offered at home via the web. For example, in New Jersey the lottery commission created several games including "Tetris" and "CyberSlingo" both of which are basic lottery cards that contain Internet access codes that allow the purchasers to play the games online.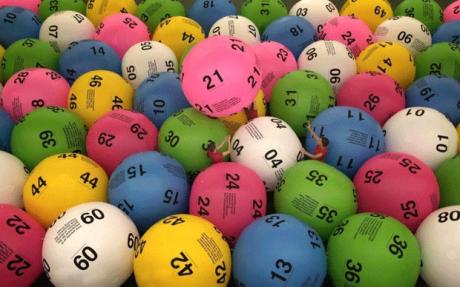 Although not technically online gambling, since each ticket's outcome is predetermined regardless of how well the ticket holder plays the game, it does pose a striking similarity to other forms of online gambling, and creates a new dimension of state-sanctioned lottery play. Check your local government's lottery web site to see if similar games are available in your jurisdiction.
Gaming Site Lotteries
One of the fastest options, but by no means the best if you're dream is to make millions, is to access lottery wagering via online gaming sites such as casinos and sports books.
Because casinos and sports books like to offer as much gaming as possible to accommodate the desires of their clientele, a few comprehensive sites have started offering wagering on international lotteries. Sites like bet365.com and easybets.com, for example, each offer betting on an impressive variety of lotteries including Irish Lotto, Spanish Lotto, New York Lotto, Canadian Lotto, German Lotto, Australian Lotto and Hong Kong Lotto. Members simply click on the "lotto" link, select the lotto they wish to bet on, choose their numbers and make the bet. It's about as simple and convenient as can be. But in many cases, there's a catch.
For most sites, your betting on the outcome and getting paid based on the odds, just as you would a sporting event. So if you do manage to hit all six numbers at the NY Lotto you won't be walking away with $50 million, but instead will be paid according to the odds established by the site—say 125,000-1. Not only that, but sites also tend to limit the total amount you can be paid for any one event, typically $250,000. So even if you did manage to do the incredible and pick all of the winning numbers, you'll receive far less than what you would have been paid from the actual lottery.
Now that's not to say that gambling on the lottery via online gaming sites is all bad. If you're looking for a little fun or variety, then they could be of interest if for no other reason than their options. As I mentioned, they offer wagering on a multitude of international lotteries. But they also tend to offer wagers that you're not likely to find associated with traditional lottery drawing. For example, in some games, you could wager on the first number to be drawn. Others allow you to bet on the color of the bonus ball, whether the first number drawn is odd or even, and the hi/lo of each ball drawn.
Lottery syndicates and organizations
For those players interested in entering international lotteries—but would prefer an alternative to online casinos and gaming sites—there are a variety organizations available through the web to assist in purchasing tickets. Lottery purchasing agents such as Overseas Subscribers Agents (www.lotteryshop.com), has been entering players into worldwide government lottos since 1988. Through this syndicate, players can choose from an exhaustive selection of games that includes Euro Millions Lottery, Australian Superdraw, Spanish El Gordo, Japan's Jumbo Draw, the Swiss Lotto, UK Lottery 6/49, and the US's Powerball. With OSA, players have the option of purchasing single entry tickets as well as subscriptions to select lotteries where they may opt for as many as 40 draws, with tickets played only for drawings offering jackpots of $50 million or better. Bear in mind, however, that while such subscription services make playing international lotteries a lot easier, they certainly don't come cheap—20 draws for the US Powerball lotto can cost $100, while 48 draws in the Swiss Lotto runs a steep $292.00.
While the price tag may be discouraging for many players, agencies like the OSA also offer unique and convenient player benefits including worldwide game results, tips on avoiding current lottery scams, and a subscription to a weekly lottery e-newsletter. They even offer assistance to anyone looking to join groups and lottery syndicates where players pool their tickets together to help increase their chances of hitting a jackpot.
Free Lotto Games
While it's great that the Internet affords lottery players the luxury of wagering on worldwide jackpot games with minimal hassle, there's a potentially better lottery option growing in popularity within the online gambling industry—free lotto.
Owing to the rising number of online gamblers and coupled with the never-ending lottery fever, many web sites—even those outside of the gaming industry—have started offering free lottery games to anyone who signs up. While some of these lotteries, like LuckySurf.com's $5 million drawing, are limited to only a single entry per person, others like Troppolotto (www.troppolotto.com) provide weekly free lottery games with top prizes ranging from $1,000 to a hefty $1 million. The only catch here is that visitors must register and visit one of their sponsors for their entry to be valid.
Although a free shot at a lottery jackpot can be fun and is definitely within anyone's price range, be warned that nothing is ever truly free. One major drawback of many of the free online lotteries is that you risk the selling of your contact information to affiliates who'll bombard your e-mail with "Amazing Deals" "Great Mortgage Rates" and other annoying offers. So unless endless SPAM doesn't bother you—or you don't mind taking a few minutes to open up a "Hotmail" account, it's always important to scrutinize the fine print before signing-up.
Lottery Portals
While I cover the topic of portals in greater detail in Chapter 15, no discussion on Internet lotteries would be complete without at least briefly mentioning the availability and value of portals.
Whereas general gambling portals tend to cover a broad range of gaming topics—often offering only limited content about specific subjects such as lotteries—lottery portals operate within a very defined scope, providing their patrons with news updates and information often overlooked by general portals. While not as widespread, there are still more than a few lottery portals offering useful information to visitors who fancy the genre. Sites like The Lottery Site (www.thelotterysite.com), and the Lottery Directory (www.lotterydirectory.com) specialize in providing current, in-depth information about everything lottery related including new games, optimal strategies, odds and statistics—even tax tips for those lucky enough to triumph over the odds. They are also valuable resources for tracking down the best sites for both free and pay online lotteries and frequently provide warnings about bad sites and the latest lottery scams that may be showing up in your e-mail.
There are a wide variety of online options open to lottery gamers. Although some are clearly more complicated then simply walking to your corner store with a buck and a dream, others provide the same general odds for nothing more than a few minutes of your time. And when it comes to those free games, even with the odds being millions-to-one against you, as long as no harm comes from it, nothing is more appropriately priced.
Some Serious Scratch Online scratch cards offer instant fun at a reasonable price by J. Phillip Vogel Poker rooms, casinos, sportsbooks—there's a lot of intense gambling action to be had …
THE REEL DEAL by Frank Legato Class II: Is It Fair? Electronic bingo games are becoming more sophisticated and more like traditional slot games. When the Indian Gaming Regulatory Act …
Rules & Strategy Traditional and Online Lottery People have been captivated by the lottery ever since the first public cash game, La Lotto de Firenze, reared its head over four …