Certified Loose Slots Program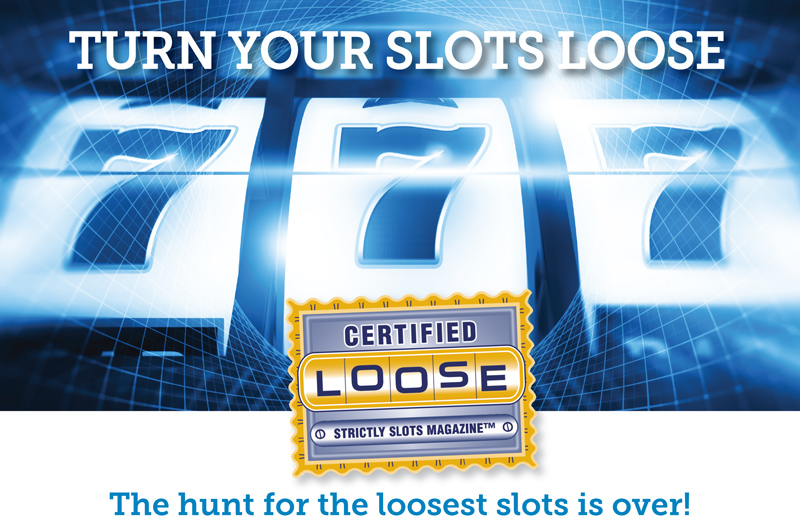 Nothing draws more players to a casino than offering loose slots.  But that's only half of the battle. Gamblers need to know that you have them.
That's our job.
For more than 30 years, Casino Player Publishing has been the #1 source for the latest casino news and information geared to the consumer in Casino Player and Strictly Slots magazines. And through our one-of-a-kind CERTIFIED LOOSE SLOTS program, participating casinos can let players know that they've got the best slots in town.
Our certification process is quick, simple and painless. But more importantly, it's an effective tool that you can use to promote your property directly to casino gamblers in a way you never could before – with guaranteed loose slots.
Best of all, our certification program is exclusive to a SINGLE PROPERTY IN EACH REGION. That means if your casino is certified, no other casino in your area can make that claim.
It's time to get independently verified by one of the most respected names in the gambling industry. 
It's time to prove to players that your games, and your property, are the best.
It's time to work with Casino Player Publishing.
Loose Slots Certification Program Benefits:
EXCLUSIVITY: Certification program exclusivity in your region.
AD SPACE: One full page, full color ad in both Casino Player and Strictly Slots magazines for the 12-month term of the agreement.
MAGAZINES: 250 complimentary copies of both Casino Player and Strictly Slots magazines each month to be distributed at the property's discretion.
EDITORIAL COVERAGE: A certification program launch feature article in Strictly Slots magazine and extended editorial coverage in both Casino Player and Strictly Slots magazines for the duration of the program.
LOGO USAGE: Use of the official Strictly Slots Certification logo on any collateral or advertising for the 12-month contract period.
REPRINTS: Up to 50,000 reprints of the launch feature at certification program discount.
GET THE COMPETITIVE EDGE WITH CERTIFIED LOOSE SLOTS!
For more information, ask your Casino Player Publishing representative about our Certified Loose Slots program or contact us at LooseSlots@casinocenter.com
ABOUT STRICTLY SLOTS:
Jackpot hunters across the country swear by Strictly Slots, the nation's only magazine written exclusively for slot and video poker players— the largest, most lucrative customer segment in the gaming industry!
For more than 15 years, Strictly Slots, has been committed to arming players with the most detailed strategies and tips to maximize their gaming experiences. And in today's casino climate, gamblers have become increasingly savvy. They know how slots work and rely on Strictly Slots' team of expert writers to report the best promotions, amenities and of course, opportunities to win.
The Loose Slots Certification program was created by Strictly Slots magazine to provide casinos with a competent verification method regarding slot playbacks. It provides participating casinos the opportunity to have a viable, well respected, third party entity endorse a segment of their casino floor as having "loose slots" to whatever percentage a casino chooses to adjust them to.