Rules & Strategy – Bingo
Rules & Strategy 
Traditional and Online Bingo
Around the world from churches and community centers to casinos and gambling halls, bingo is enjoyed by millions of fanatical players every day. It has been a dominating force in gambling entertainment almost since it was launched as the national lottery of Italy in 1530. It has appeared in some form or another in board games, children's toys, song lyrics and even as the theme for instant lottery tickets, so unthreatening, familiar and enjoyable is the game.
With the growing fascination and development of Internet gaming, it was only a matter of time before lovers of bingo would start to seek out web locations where they could play conveniently and regularly. And to oblige the throngs of bingo fanciers, numerous sites offering the game in some form or another have sprung to life in recent years courtesy of enterprising web entrepreneurs. In some places, the game is considered nothing more than a pleasant diversion from the hard core casino games, while other sites, much like their clientele, are completely devoted to the game.
Similarly, people have been captivated by the lottery ever since the first public cash game, La Lotto de Firenze, reared its head over four centuries ago. The idea of turning a couple of bucks into a fortune is such a universal dream, in fact, that worldwide lotteries represent one of the largest and most favored gambling activities, with the US leading the charge with 177 different lottery games with almost 1,000 drawings held every week.
But despite the mass appeal of the game, until recently lottery fans had precious few options when it came to which games they could play, and how often. Hindered by location, players typically could only enter games available in their region or state, limiting the number of games they could participate in and the amounts that they could win. For better, or for worse, such limitations are now a thing of the past.
Online Bingo Basics
Maybe you've been playing at your local bingo hall for years and have recently discovered Internet gaming, or maybe you're a veteran online casino player who's lately become curious about the game. Whatever your reason, online bingo is a simple, fun, and convenient form of the game whose popularity continues to grow steadily each and every year.
There are basically two kinds of online bingo gaming: single player bingo and multi-player bingo. In single player bingo, which is more like Keno, players purchase a bingo card with a selection of numbers on it, typically 1 to 80. During the game, numbered balls are selected through a Random Number Generator (RNG) which guarantees a random outcome for any event. If all of the numbers on your card have been selected, that is your card is complete, you're a winner. If not, you can purchase new cards and play again. The faster the card is completed, the more money is won.
In the more familiar multi-player bingo settings, players compete against each other to see who completes their card first. Although sites have some variation on the overall bingo theme, generally speaking, the rules for multi-player online bingo don't vary from those found played in bingo halls across the country. After a brief registration, players either purchase or receive a bingo card or cards that has a series of numbers broken down into rows and columns. The object of the game is to match the game pattern from the random numbers drawn. As the numbers are drawn, players use their "mouse" to click on the square that matches the selected number. After clicking the box on the virtual card, the area will either change color or be marked with a colored circle. Once the game pattern has been matched, players click on the "BINGO!" button to announce that they'd won.
Exactly what players win for their efforts depends greatly on the site. For example, at some online bingo halls a winning card will translate into points, which can be redeemed for prizes such as a Las Vegas trip, electronic equipment or even jewelry. Other sites, especially the ones where players pay for their entries, winning cards are paid off with cash prizes of varying denominations. It's up to the players to decide which type of prizes they are more comfortable with at play at the sites that support those goals.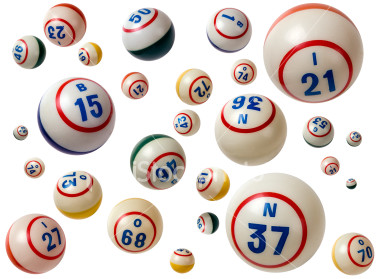 Choosing an Online Bingo Hall
At this point, you should be familiar with the procedure for finding a safe site. So for now, at least, we'll take it as read that you'll take all the steps for verifying legitimacy as outlined in previous chapters. Fine. So what else should you look for when selecting a bingo site?
While tastes and desired options always vary from player to player, there are several key features that you should be on the lookout for whenever choosing an online bingo hall. They are:
• Game selection. Just like other types of online gaming sites, bingo sites vary considerably in terms of game options. The best sites offer multiple rooms, dozens of games with various card patterns as well as jackpot and progressive games.
• Schedule. While not the norm, some sites offer only very limited event schedules, sometimes offering games only once or twice a week. Unless you don't mind waiting for a weekly game, stick with sites that offer 24/7 play, with new games starting every 2-4 minutes or better.
• Wide range of limits. Not all sites accommodate penny bettors as well as high rollers. Look for sites whose cards range in cost from a dime (or lower) to $1.50/card or higher.
• Player Bonuses. Bonuses come in all shapes and sizes. It's to your benefit to frequent sites that offer high new player incentive (100% deposit bonus or better) and offer some form of returning player or monthly bonus specials.
• Tournaments. Tournaments can add a new level of excitement to your game and offer jackpot prizes you're unlikely to find in a regular game.
• Software/Platform. The better the software, the more enjoyable the online experience. Look for sites with software that features state-of-the-art graphics, 3D images and avatars.
• Chat Features. The ability to chat back and forth with other bingo lovers is an entertaining feature that increases game realism and can make play more enjoyable.
• Multiple Banking Options. Numerous convenient banking options allow greater flexibility for making deposits.
• Extra Games. Unless you're a complete diehard, bingo-playing fanatic, every now and then it might be fun to try out a couple of other games. Many online bingo halls cater to players looking for a little extra excitement by offering other games including pull tabs, video poker, and slot machines.
These are just a few of the features common among quality bingo sites. Many offer free subscriptions to newsletters, special holiday events, jokes, horoscopes and more. As you go about your hunt for the ideal virtual bingo hall, take note of each of their features and decide what qualities best suits your own gaming and entertainment needs.
Once you've found a site
Although the nature of their gaming is drastically different from an online casino, navigating through the steps of a bingo site is generally identical.
Step 1: Always read the game rules at any site as this will include information about game operation, site policies, and procedures.
Step 2: Fill out the registration form and select a nickname and password. The nickname acts as your handle when chatting with other players while the password enables you to log into the game, access your account information, make deposits and request withdrawals.
Step 3: To play for money, you will need to open a "real player" account and make deposits using one of the available methods. Registered player can do this by visiting the site's "Cashier" (usually accessible from the home page) and selecting your preferred deposit option. Initial deposits typically require that players complete additional forms.
Step 4: Download any required software. Again, sites vary in available software platforms, so choose a site that offers the format you prefer (downloadable, Flash, etc).
Once you have competed each of these steps, you can start actively playing any of the site's games that your bankroll will allow. Keep in mind also that once the registration and software download is complete, most sites allow players to play the games for fun (no deposit required) and in some cases you may even be able to win cash prizes.
Online Bingo Round-up
While many people think of bingo as one basic game played identically from hall to hall and site to site, in reality there are variations on the theme with rules, structures and patterns designed to appeal to different tastes. Two of the most popular are 75-Ball Bingo and 90-Ball Bingo.
75-Ball Bingo
Description:
The most popular online form of the game for US players, up to 75 balls are called from five columns of 15 balls with each columns corresponding to one of the "bingo" letters. Cards in this version of the game each have 25 squares, five across and five down, with each column head marked with a bingo letter. Each card contains a series of random numbers also valued 1 to 75.
The object of 75-ball bingo is to be the first players to match the game pattern on their card with the balls called. Patterns come in a wide variety (as many as 6,000 combinations) and include static, variable, corners and coverall.
90-Ball Bingo
Description: Traditionally played in the United Kingdom and Australia, 90-Ball Bingo is similar to other forms of the game in that cards/tickets are purchased and players mark the numbers that are called. The first player to correctly complete the appropriate pattern is the winner. Unlike other forms of bingo, however, in 90-Ball Bingo the cards have three rows and nine columns. Five squares in each row contain numbers ranging from 1 to 90. The rest are blank. Other rules include:
• The winning patterns are always identical.
• There are three patterns in each game.
• Each of the three patterns within each game has a prize associated with it.
• Patterns include single line across, two lines across, and full house.
In addition to these basic game variations, there are also quite a few patterns available from game to game. Always be sure to take note of which pattern you're playing!
Common Game Patterns
Pattern: Static
Description: A standard bingo game pattern, these cannot be rotated or shifted and are only won once each highlighted cell is marked on a single bingo card.
Pattern: Variable
Description: Also called "Crazy Patterns" variable patterns may be rotated in 90 degree increments (90, 180, 270) for a winning pattern match.
Pattern: Four Corners
Description: In this pattern, players must cover all four corners of their game card to win.
Pattern: Coverall
Description: Sometimes called "blackout," in a coverall game players need to get all of the numbers on their board. There is commonly a jackpot associated with this game that changes as more calls are made.
Pattern: Wild
Description: These are bingo cards with scattered patterns that stay in the same place (static) but may be anywhere on the card.
Sample Bingo Cards
Four Corners Diagonal Line Y Pattern Coverall Game
Single Player/Card Bingo Odds
Have you ever wondered what your odds were for scoring that bingo? Below are the single card odds for making a bingo within a specified number of calls.
Probability of making bingo in X Calls
Calls / Odds
10 / 0.081%
15 / 0.59%
20 / 2.29%
25 / 6.40%
30 / 14.4%
35 / 27.2%
40 / 44.6%
45 / 64.0%
50 / 81.4%
Odds of making a coverall in 50 calls: 1 in 212,085
Rules & Strategy Traditional and Online Bingo Around the world from churches and community centers to casinos and gambling halls, …
Some Serious Scratch Online scratch cards offer instant fun at a reasonable price by J. Phillip Vogel Poker rooms, casinos, …
THE REEL DEAL by Frank Legato Class II: Is It Fair? Electronic bingo games are becoming more sophisticated and more …