Recommended Poker Rooms
Recommended Poker Rooms
Doyles Room
DoylesRoom.com
Doylesroom.com has been considered the best site for serious poker players since the day it opened its virtual doors. How could it be otherwise with poker's reigning legend Doyle Brunson at the helm? After a short hiatus as a result of the UIGEA it has recently made its triumphant return to the States. And it's come back with a vengeance.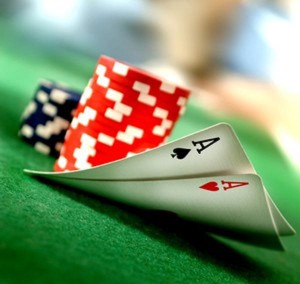 The site is, in a word, unrivaled. Not onlydoes it feature poker's best games—like Texas Hold 'em, Omaha, Seven Card Stud, and Five Card Draw, but players have a chance to play against some of the biggest names in game, including the godfather of poker himself, Doyle Brunson. So what can players expect to find at Doylesroom.com? How's this for starters: $250 in bonus cash, over $4 million in guaranteed tournaments monthly, special bounty events, a poker school, casino games, a bad beat jackpot and more!
Games: Texas Hold 'em, Seven Card Stud, Five Card Draw, Omaha, Omaha Hi/Lo. Blackjack, roulette, slots, and video poker is also available.
Tournaments: Over $4 million in tournaments held monthly including a $65,000 "Extreme Stack" tournament on Saturdays, $200,000 in daily guaranteed tournaments, and a special $175,000 event held every Sunday. Single table, multi-table, speed, turbo, and re-buy events are available.
Promotions: New players receive a 50% deposit bonus worth up to $250. New players are also offered a 100% refund on their first bounty tournament.
Banking Options: Visa, MasterCard, NETeller, epassporte, electronic check, instadebit, bank wire.
Customer service: Have a problem or questions? Help is available 24/7 via phone, e-mail and live chat.
Special Features: For intense poker action try the "Extreme Stack" events. These eight-seat, single table Sit & Go tournaments feature $2,000 in starting chips and 10-minute blind intervals. You need to be quick on the draw to place in the money here!
---
PokerStars
www.pokerstars.com
Right from the start PokerStars was a hit with the online poker playing community. Their popularity has grown almost exponentially since the big shake up of the US online poker market, and PokerStars has capitalized to become one of the most frequented online poker rooms in the world. PokerStars is home to some of the largest online poker tournaments and has a reputation for qualifying more players for World Series of Poker satellites, World Poker Tour events and the European Poker Tour than any other online poker site. They also offer an infinite number of ring games to fit any stake, and host exclusive events like the PokerStars World Championship of Online Poker and the World Cup of Poker.
Games: Texas Hold 'Em, Omaha, High Low, Omaha High, Stud High Low, Stud High, Razz, HORSE, Draw, 2-7 Triple Draw.
Tournaments: PokerStars.com offers daily and weekly tournaments including a weekly $1 million No Limit event held every Sunday. Special events and satellites are also available for the European Poker Tour, World Cup of Poker, World Championship of Online Poker, PokerStars Caribbean Adventure, Aussie Millions, and the World Series of Poker.
Promotions: New players receive a 100% first-time deposit bonus worth up to $50.
Banking Options: ePassporte, VISA, VISA Delta, VISA Electron, gift and pre-paid VISA, MasterCard, gift and pre-paid MasterCard, cashier's check, money order, bank draft.
Customer Service: Available 24/7 via e-mail.
Special Features: Offers a six-tier VIP program culminating in "Supernova Elite" that offers players free prize packages to PokerStars signature events.
---
Poker4shorecasino
www.Poker4shorecasino.com
Sun, sand, and surf—plus poker, casino gambling, and sportsbetting are on the menu at this online gambling smorgasbord. A great site that has never closed its doors to US players, Poker4shorecasino.com features fast action, reliable and convenient banking options, a poker school for beginners, and a host of special bonuses and promotions including a 100% deposit bonus for new players and 10% re-load bonuses for each subsequent deposit. The poker tables are fast and numerous, with a never-ending flow of cash, low cash, and micro cash tournaments and ring games available round the clock. Weekends offer an even greater selection as well as some of the larger events including a $25,000 guaranteed tournament and special satellites to the "Deepstack Poker Open" held in the Bahamas in January. For as little at $1.10 players can win their way up a series of qualifiers and walk away with a $5,500 prize package that includes a week in the Bahamas and a seat in the main event!
Games: Hold'em, Omaha, Omaha Hi/Lo, 7 Card Stud, 7 Card Stud Hi/Lo, 5 Card Stud, heads-up tables and tournaments. Casino gambling and sportsbetting is also available.
Tournaments: General tournaments are available daily; a $25,000 Guaranteed Tournament is held on Sundays. $300 guaranteed freerolls are offered every Tuesday, Thursday, and Sunday.
Promotions: New players receive a 100% deposit bonus worth up to $100. Returning players receive a 10% re-load bonus each time they make a deposit.
Banking Options: eWalletXpress, EcoCard and NETeller.
Customer Service: Phone, live chat and e-mail assistance is available 24/7.
Special Features: Win even when you lose—Poker4shorecasino offers a "Bad Beat" jackpot.
---
Ujogo
www.ujogo.com
One of the most ingenious gaming sites to arise in the aftermath of the UIGEA, Ujogo is a completely free-play online poker arena where players compete against each other in tournaments and ring games for fun, experience, and Ujogo points. No, it may not be as hardcore as other sites—no cash is at risk—but that doesn't mean winning players walk away empty handed. The better you do, the more points you accumulate. And those point mean prizes—they can be redeemed for merchandise in the Ujogo store. Best of all, since there's no actual "gambling" there's no question of foul; it's completely legal in the US.
Games: Hold'em: Limit, No Limit and Pot Limit.
Tournaments: Daily multi-table tournaments and Sit N Gos are available.
Promotions: Royal Flush jackpots that pay 100,000 points; Bad beat jackpots.
Banking Options: All play is free.
Customer Service: Support is available 24/7 via e-mail.
Special Features: Offers a tracking feature so you can examine your play and see how good you're getting!
---
Duplicate Poker
www.duplicatepoker.com
With very few exceptions online poker rooms have very similar—if not identical—offerings as that of their competitors. And who can blame them? After all its no small feat getting around the standard poker rules and creating a game that's just as fun, just as familiar, yet surprisingly original. But the innovative minds behind e-PokerUSA.com have somehow managed to do just that with the introduction of their patent-pending Duplicate Poker technology platform.
Introduced on the site last fall, Duplicate Poker isn't Texas Hold 'em as you're used to playing. While most games involve competing with the players at your table for chips, this duplicate game involves beating opponents at separate tables, players who are dealing with the same cards and seated in the same position. It works like this:
Duplicate Pot Limit and No Limit Texas Hold'em follow the same general rules governing that game with four exceptions. First, there are always two or more tables of players, with the same number of players seated at each table. Second, an identically shuffled deck of cards is used at each table for each hand played so that players in the same seat position at each table receive the same hole cards and the common cards are the same at each table. Third, every player begins each hand with the same number of playing chips, regardless of how he/she may have done in any previous hand. Finally, the winner of each hand is determined based on the number of chips he or she has at the end of the game as compared with those held by all players in the same seat at the other tables.
Determining winners by comparing the results achieved by the players playing identical hands eliminates the luck of the draw element normally associated with poker so that skill is what determines who wins, not whether you got good cards or bad cards. Every hand can win if it is well played.
With this new twist on the game, poker drops some of the inherent luck involved and becomes a true skill game. "We are excited to introduce to the consumer market a fun, free, and legal way to play our version of Texas Hold 'em for cash in the U.S.," says Pinhas Romik, a world-class bridge tournament player and the founder and CEO of e-PokerUSA. "We believe that our game is an entertaining product for skill-based players and a good alternative for poker players looking for a product in the U.S. that hey can feel safe and secure playing at."
---
Mansion Poker
www.mansionpoker.com
It's no secret that poker has taken center stage in the eyes of the gaming public. In the past few years alone millions of new players have joined the fray and discovered the thrill of games like Hold 'em, Omaha, and Stud. To cash in on the growing poker bonanza, hundreds of new sites have popped up, and you can bet that each and every one of them is touting their own poker superiority. Well, enough is enough. It's time to end the debate right now and answer the most important question in online poker today: If you have to pick one site to play poker online, where should it be?
Having spent plenty of time debating the merits and faults of the various online poker rooms, there's really only one answer to this question: MansionPoker.com. Let's look at the facts:
Poker Options
Mansion Poker offers one of the best selections of games found anywhere online. All of the most popular poker variations are available 24/7—players can choose from Limit, Pot Limit and No Limit Hold 'em, Omaha, Omaha Hi/Lo, 7 Card Stud and 7 Card Stud Hi/Lo. To meet the demand of players of all levels, MansionPoker.com offers a wide range of limits, as low as $0.01/$0.02 for small bankroll bettors up to $200/$400 for high rollers.
Tournaments & Special Events
Players can enter into some of the biggest tournament events online, some worth many thousands of dollars, others worth cash plus a shot at poker fame and immortality. Special events include a $250,000 Added Tournament series, where anywhere from $5,000 USD to $30,000 USD is added to the prize pool, and an "Aussie Millions" primer, a satellite series that can turn as little as $11 into a $14,000 prize package that includes a seat in the Aussie Million at the Crown Casino in Australia.
Comps
When it comes to doling out free money, nobody does it better than MansionPoker.com. While other sites hand over $50, $100 and even $250, MansionPoker.com offers their new members an unheard of $1,000 in bonus cash!
Design & Software
The majority of poker sites present simple graphics with cartoonish avatars representing players—cheapening the overall look of the game. But MansionPoker.com has taken the time to create cutting edge proprietary software that presents a sleek, mature atmosphere that's both appealing and accurately representative of serious poker.
Customer Service
Always looking to service their members, MansionPoker.com provides exceptional 24/7 customer support. All representatives are extremely friendly and knowledgeable, and quite adept as troubleshooting. So whether you've got a question or problem, you can always count on an expert being on hand to walk you through it.
Just Getting Started?
For those of you who are just now launching into poker, MansionPoker.com offers plenty of helpful services to assist you. These include a special poker school section devoted to teaching players the basics of every game including hand rankings, betting procedures, a poker glossary and more. There is also a terrific etiquette section that explains the basic rules of proper play so you don't come off looking like a beginner.
If There's More to Life than Poker
Just in case you like other forms of gambling thrown into the mix, MansionPoker.com is part of the MANSION.com network, offering a wide variety of wagering options including casino gambling and sportsbetting. There is also a betting exchange that let's players wager sports sans the book in a player-to-player format.
Recommended Poker Rooms.