Game Changer
The Cordish Companies' Joseph Weinberg explains the meteoric success of the Maryland Live! gaming and entertainment complex
By Rob Wiser
This summer, Maryland Live! made its triumphant debut in the Baltimore suburb of Hanover, immediately announcing itself as a gaming and entertainment facility that is unlike anything the state of Maryland has ever seen. Its action-packed casino is more than twice as large as any gaming facility in the state, and that's only one aspect; when you factor in the retail and parking area, the sprawling complex covers more than 2 million square feet. The casino spans 12 acres and is adjacent to the Arundel Mills Mall, one of the largest retail complexes in the Eastern part of the country.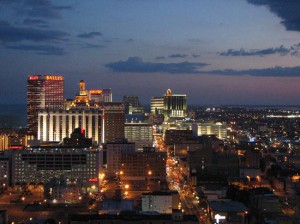 Even before the highly anticipated arrival of the $500 million Maryland Live!, which was created by the Baltimore-based Cordish Companies, Arundel Mills was one of the most popular draws in the region. Now that Maryland Live! is packing in players—who are flocking to its massive array of 4,750 slot machines and high-tech electronic tables—this region has suddenly become of the hottest gaming markets in the nation. (Its casino boasts more than twice as many machines as Maryland's two other casinos combined, and puts the facility at No. 3 in the nation for its number of slots—behind only Foxwoods and Mohegan Sun in Connecticut.)
Casino Player caught up with Joseph Weinberg, Gaming President and Managing Partner of the Cordish Companies, to discuss the impact Maryland Live! has had on the area, its big plans for the future, and the reasons behind the overwhelming response to its opening.
Tell us about the origins of the Maryland Live! project and how it all came together.
It goes back to November 2008, when some legislation provided for five gaming zones in the state of Maryland. After the legislation passed, we analyzed the five districts that had been authorized for gaming, and came to conclusion that the Arundel zone, which is located halfway between Baltimore and Washington, offered the best mix of demographics and a strategic location between those two major metropolitan areas. We then analyzed the zone to see if there was a specific area allowed under the constitutional amendment that could accommodate a large-scale casino development and have up to 4,750 [gaming] positions.
As we looked at possible locations, we kept in mind the high tax rate—at 67%, Maryland's tax rate is the highest in the country—so we looked at areas that had existing infrastructure, that were located away from residential areas and already offered non-gaming amenities like retail, dining and entertainment that could complement a large-scale casino development. Arundel Mills was an existing regional destination with the highest visitor traffic in the state—14 million people annually—along with tremendous roads and utilities in place. We also felt it had unparalleled access to two major north-south highways connecting Baltimore and Washington. We had two existing exit ramps off those highways into the property, with 1,400 hotel rooms [in the immediate area]. There were no environmental issues; we were developing on a pre-existing parking lot.
That was the ideal location for us to bid on. There was a state request for proposal due in February 2009 which we replied to. We were awarded the license by the State Location Commission that was set up to review proposals and award licenses. The state, and its analysis of our Maryland Live! project, came to the same determination that we did; it was the best location in the state of Maryland [for such a project], and was one of the top sites in the country.
Did you look at any similar casino developments to provide inspiration for your project?
We were able to look at several of our own developments for inspiration. [We built] two of the most successful gaming projects in the country, in Florida—the Seminole Hard Rock properties in Hollywood and Tampa. The Hollywood property has many similarities to Maryland Live! in terms of the location and demographics—it's really in the epicenter of the South Florida market, located halfway between Miami and Palm Beach, with a substantial residential and tourist population. In the case of Hard Rock Hollywood, we had to build all of the retail and non-gaming amenities. In the case of Maryland Live!, we were able to build a casino entertainment facility and tie it into existing amenities.
[The Cordish Companies] also have high-profile entertainment districts that we've built around the country. We have a background in doing casinos, as well as stand-alone entertainment structures, and we brought that perspective to this project.
What do you think the arrival of Maryland Live! means for regional players, as well as for the state?  
From the player's perspective, we've delivered an experience with Maryland Live! that players in the local market would have previously had to travel to Las Vegas to get. We hear time and again from our customers how nicely finished, exciting, and well-run Marlyand Live! is, and how comparable it is to any of the newer products in Las Vegas—and we're only 15 or 20 minutes from their homes. I think our customers appreciate that we're in a much different class than any of the regional casinos in West Virginia, Pennsylvania or Delaware that they were going to before. Today's consumer is very savvy. They know differences in quality, and we understand that we're competing for a share of not only their discretionary income, but their discretionary time.
We set out to make sure that we over deliver every time they come into our facility. And from the state and community perspective, we're now the largest taxpayer in the state of Maryland and one of the largest taxpayers in the country. We're sending the state of Maryland over a million dollars a day in taxes.
A million dollars a day? That's a pretty astounding number…
Most of that tax revenue is going to fund education in the state, so as a company we're very proud to be able to make that contribution to the state's coffers. We've also been very good corporate citizens. We've made substantial contributions to local charities and around Maryland. We've worked very closely with the local community college and with area culinary institutes and colleges, to give students internships which are a pipeline for career opportunities.
When you first opened your doors to the public, did the response exceed your expectations? 
The response has been exceptional. We've been driving over 20,000 people a day through the facility. Our players have really reacted to the ease of the facility, how easily they can get access from their homes, and the ease of parking—we built a 5,000 space parking garage that is integrated with the casino so our players can come in, park, and take elevators right down to the casinos. In a regional facility, parking is a really key amenity.
We have a robust 4,750 slots and electronic table games, and our breadth of product is something that our customers have not seen. So the customer reaction has been great, and in addition to the gaming, we also have exceptional non-gaming amenities. We have a great live music venue called the Rams Head Center Stage, which features live music seven days a week. We have one the finest steakhouses in the country, The Prime Rib; a Cheesecake Factory; a Bobby Flay concept; and a Phillips Seafood. The non-gaming amenities in our property far exceed those of any regional property in the country; they're comparable to the major projects in Las Vegas.
Let's say you're giving some friends the grand tour of Maryland Live! What are the details of the property that you'd point out as being your favorites?
First, when you approach the property, we have two of the largest LED screens outside of Times Square, which wrap around our building. This immediately creates a sense of excitement and shows the quality of experience you're going to get. We were very conscious to create a sense of entertainment as you approach the facility itself. When you enter one of our two major entrances to the property, we have LED chandeliers which put on a light show at each entry. Throughout the facility, there is an integration of theatrical lighting, sound and synchronized LCD screens.
We also have one of the most unique electronic table game theatres in the country. It's been jam-packed ever since we opened; people really love the energy that it creates. We've got two of the most luxurious high limit slot rooms and player lounges in the country. And we have celebration events that we can do when a player wins a jackpot—with synchronized music, sights and sounds to celebrate a jackpot being won. Overall, there are a lot of exciting features which create a "wow" experience.
I've read that your father, Nathan Weinberg, was a developer. (Joe and his brother, Harry, helped grow the family business into what's now known as the Harry and Jeanette Weinberg Foundation, a philanthropic organization funded by their successes in real estate). Is that where you learned the business, and how would you now describe your philosophy towards developing projects?
I grew up in the real estate business, from the ground up. At the age of 12 I started doing property maintenance; I used to paint parking lots and curbs and retail stores, it was my summer job growing up. Our philosophy is simply to develop projects where we can be the "category killer" or the "best in class" for that market. We analyze each market in terms of demographics, the competitive environment, the regulatory situation, and its ripeness for development. We're not looking to do run-of-the-mill grind joints. We look for high-profile, large-scale opportunities.
As a private company, we have liquidity and nimbleness. We've got expertise in working in all aspects of development, from entertainment to building casinos, and an ability to master plan developments that are right for the communities. These are strategic advantages that give us a leg up. And of course, our projects need to make financial sense. As a private company, we're ultimately looking to get a return on our investment. We don't have to show growth to Wall Street. We do projects that make sense, and are typically game changers in the communities that we develop in.
The fact that we've been in business for 100 years and are privately owned means we can make decisions quickly. It allows us to look at projects in a very unique way and move very fast. A lot of people don't realize that we're one of the largest restaurant, nightclub and live music venue owners and operators in the country. Our real estate projects have been recognized with awards by the Urban Land Institute. We have a background that isn't like that of typical gaming companies, because they're so micro-focused.
What's next for the Maryland Live! project?
We've got several opportunities for expansion. First, there is a referendum on the statewide ballot in Maryland that could allow for (non-electronic) table games after November 6. If it passes, we'll add them quickly. We're already planning for that. We've master planned Maryland Live! to add a hotel in the future, as well as additional gaming space. There are tremendous opportunities for growth. Gaming has been a significant part of our portfolio and we see this continuing in the future. We're constantly looking at new gaming opportunities both here in the US and internationally as well. We'll continue to aggressively pursue projects which meet our criteria.