Caesars Palace Poker Classic
One-of-a-kind poker tournament guarantees $1 million to winner.
by H. Scot Krause
Following on the heels of the world's largest poker tournament, the World Series of Poker (WSOP), held at the Rio this past summer, Caesars Palace is bringing a minimum guaranteed $1 million prize to their poker tables this October.
The inaugural Caesars Palace Classic event kicks off at noon on October 12, with buy-in and registration beginning on October 11 for all events. The big buy-in for the Main Event will run you 10 grand to get in. Daily mega satellites take place at 7 p.m. and on October 21, two satellites are available at noon and at 7 p.m. Single table satellites for all events will run everyday from 9 a.m. to 2 a.m. with the winner receiving buy-in chips for daily events. The Championship Event will be held from October 22-24.
"Caesars Palace is the most recognized name in gaming worldwide and we're going to make this the classiest, most prestigious poker tournament in history," said Jim Pedulla, Caesars Palace poker room manager. "We are structuring this tournament to be something unlike anything else offered in Las Vegas. The winner of the main event will be guaranteed a one million dollar prize along with the Caesars Palace Classic trophy and an incredible, one-of-a-kind watch that is currently being designed specifically for this event. It is our goal to make this the classiest, most luxurious and anticipated tournament in town."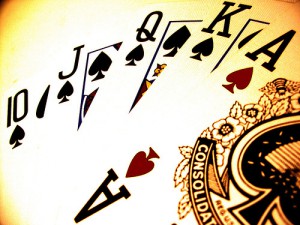 Pedulla continued, "We are not competing with the WSOP. After all, we are owned by the same company (Harrah's Entertainment.) But we want to be the poker leader in the biggest, most beautiful poker room in town. We are adding another new tournament to the tables in Las Vegas and expect to draw many of the top players from around the world. I am not free to release their names at this time, but many world-class poker players have verbally committed to us already."
Pedulla, along with poker tournament director, Jason Halperin, have been preparing for the event for the past nine months. Halperin explained, "We have been training the right staff and are well prepared to host this event. Break even is about 350 players for this event, but we expect much higher numbers. We guarantee the top $1 million prize no matter how many register for the event. And we'll pay down through approximately10 percent of the field on most events, based on the number of entrants."
Both Pedulla and Halperin agree that Internet gambling has created an awareness and excitement to the game of poker and brought the game to its current height of popularity. While Internet gambling is currently illegal under a relatively new government ban, Pedulla feels it will come back, "once the government figures out how to get their share of the revenues it creates."
Pedulla added, "Internet gambling allowed more people to get comfortable with poker, but they will eventually want to play in a live card room, and that's where we come in. Chris Moneymaker really opened the doors when he won the WSOP back in 2003 by winning his seat through an online tournament. But we are a poker player's poker room. You can play online (previously) but you come to Caesars Palace to hone your skills. It's quiet. There are no distractions with slot machines or outside noise; it's impeccably clean, attractive and easy on the eyes. Players are treated like VIPs here."
Halperin is also excited about the $120,000 Giveaway this September where players can win a way into the Caesars Classic event. Every Monday, Tuesday and Wednesday in September the player with the "Highest Hand of the Day" will receive a seat in the $10,000 Main Event! Players who accumulated 60 hours of play during August can also participate in a Free Roll Tournament on September 23 for another chance to win a seat. There may also be opportunities at other Harrah's owned western properties to win a seat.
H. Scot Krause is a freelance writer, gaming industry analyst and researcher, originally from Cleveland, Ohio. Scot reports, researches, and specializes in writing about casino games, events, attractions and promotions.
Caesars Palace Poker Classic.