WHY ONLINE GAMBLING?
You enjoy gambling in a casino, but what could be the draw of gambling on your device?
By Patrick Roberts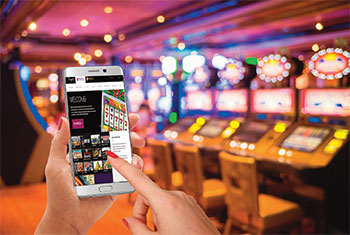 Nothing beats the thrill of driving up to a casino, dropping your car off at the valet or parking it in their spacious parking garage and walking through that front door. You can hear the slot machines chiming, the band playing in the lobby bar, and the excited cries of players at the craps table.
You set your taste buds for a delicious gourmet meal (comped if you're lucky!) and maybe you'll even get a free room for your next trip to the casino.
With all your senses activated, what could be more exciting? Frankly, the answer is "nothing."
But you can't always get down to a casino. It's a special event and something that takes lots of time, effort and planning to get the most out of your casino experience.
But you can better prepare for your casino experience—and enjoy some of the thrill of a live casino—with online gaming.
Surprisingly, online gambling brings much of the excitement of casino gambling to your device or desktop. Whether it's a computer, a tablet or a phone, you can be in the action from anywhere in New Jersey, Delaware, Pennsylvania or several other states that have recently legalized online gambling.
For some players, they've been introduced to online gambling with sports betting. The convenience of betting on your favorite teams from your home or office can now be duplicated with your favorite casino.
If you have a sports betting account, it's relatively easy to transition to casino gaming as well. Most sports betting websites have a sister casino gaming side and you can jump back and forth between them. But if you stick with the sites affiliated with land- based casinos, you get the advantages of actually playing in that casino.
What can you play online? Any game that you can play in a live casino, you can play on your device. The same wide variety of slot machines are available on your device and the online casinos are adding new games every month. And you don't have to walk the floor to get from one machine to the other. They are all just a click away.
And when it comes to table games, you can either play the electronic simulated version of the game, or you can participate in the live dealer versions at several different casinos, most of them affiliated with their land-based sister.
For slot players, there is even better news, the payback percentage on the slot games is generally better than that of the games in the live casinos. It's not a huge difference, but every little bit helps.
There's no doubt you can find your favorite slot game. There are pages and pages of games that are available. Some online casinos have dropdown menus where you can dial up your favorite game or favorite slot maker. It's multiple denominations as well. Want to play pennies? It's available. Or feel like a high roller and play 25-cent per spin! There are multiple stories about players winning jackpots in excess of $100,000 at legal online casinos.
Like in the live casinos, video poker is the one slot game where you can tell what the payback percentage is, because it's printed on the machine in the form of a pay table. If you play the correct strategy at any video poker game, you are guaranteed to get the highest payback percentage possible. All you have to do is look at the pay table to determine if you're getting the best deal. To see the best pay tables, visit www.videopoker.com/learn/pay_tables.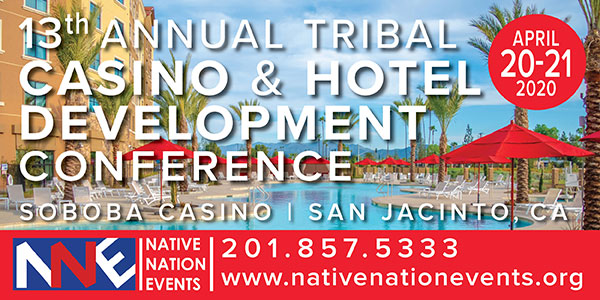 Are you a video poker or slot player who has never played tables?
Online gaming is the perfect opportunity to learn how to play for very low limits and without the judgmental eyes of grumpy players watching you.
Like video poker, table games are also very transparent when understanding the house edge. The rules are printed right on the table game layout. The best bet is a single-deck blackjack with surrender and dealer stands on all 17s.The payback percentage on this game and some similar games is 99 percent.
And just like the live casino, there are all kinds of different blackjack games with side bets and bonuses. If you're a newbie, it's probably best to avoid them. The side bets usually have a very high house edge, and the bonuses require you to make some side bets that probably aren't worth it. But if you insist, make sure you play a side bet that doesn't require you to change the normal blackjack strategy because chasing a jackpot at the expense of your good basic strategy is a losing proposition. A great resource to learn basic strategy is the Wizard of Odds, wizardofodds.com/games/blackjack/strategy.
Baccarat is another table game that gives the players a great opportunity to win with paybacks of 99 percent. It's a simple game with only one decision and you can't affect the winning side because the cards are dealt by adhering to the rules of the game.
Single zero roulette is something your rarely find on any casino floor, but online it's available with a payback percentage that cuts in half the double-zero variety. If you insist on doubling the house advantage, you can play the double-zero game online too.
And best of all, most of these games start with a $1 minimum, some- thing never available in a real-life casino. Inside a real-life casino, it's tough to find a seat at table with a $5 minimum. Many are at least $10 and on a busy weekend, $25 minimum would be the norm. So, whether you're a beginner or a serious player with a budget, online table game play can be fun and rewarding.
An option that recreates at least some of the excitement of the casino is the "live dealer" program. Just as the name suggests, you're playing with a live dealer on your screen who responds to your playing moves like hit or stand, waits for your bets and is everything you'd expect of a live dealer.
In New Jersey, you can play baccarat, blackjack, casino hold 'em, roulette and three-card poker with a "live" dealer.
Rules vary depending upon the casino so be sure to check them out before you start playing so you don't get surprised. Live dealers are included in the online casinos in Atlantic City for Golden Nugget, Borgata and Hard Rock.
Best of all, your online play will be credited to your players club card that you registered for from land-based casinos. Just make sure you link up your online account with your players club card, and you'll begin to earn points toward free play, food credits, rooms and more.
New Jersey online casinos that will credit your players club account include Borgata, Tropicana, Golden Nugget, Caesars (Harrah's and Bally's), Ocean and Hard Rock. The same is true in Pennsylvania for casinos that have corresponding online gaming suites.
Just like the real-life casinos, the various online casinos give you a different amount of points for different kinds of play. Read the fine print before deciding which online casino suits you best, or which one offers you the most credits toward cashback, free play or comps at your favorite bricks-and-mortar casino.
Visit iGamingPlayer.com for directions on how and where to open our online gaming account. In addition, iGamingPlayer.com can provide you with the best bonuses, promotions, information on tournaments, the newest slot games, tips on betting sports, and much more.