The Gulf Coast – Casino
The flood waters didn't affect the casinos of Biloxi, Mississippi, although some of its casinos had sister properties that were located in flooded areas. The Biloxi resorts stepped up by honoring hotel reservations that were made at their sister properties. In addition to gaming at the Gulf's 11 casinos, you can explore the Mississippi Gulf Coast on the Captain's Crawl. These boating expeditions include shrimping, fishing, romantic sunset cruises, and Audubon Center tours. There are new events each week, along with old favorites such as moonlight kayaking and the farmer's market. Beau Rivage, Biloxi, MS The Beau Rivage's parent company, MGM Mirage, viewed the property's closing after Hurricane Katrina as a chance to upgrade the resort in every way. The $500 million renovation of the Beau Rivage took all of its offerings to a whole new level, and it's been on a roll ever since as the most luxurious resort in the region. The improvements have continued up until to this day. While the floods didn't touch the Beau, it did dispatch around 150 employees to aid in sister property Gold Strike's re-opening efforts. Conde Nast Traveler and Travel have recognized the newly-remodeled 1,740 room Beau Rivage as one of the top resorts in the US. It gives guests the opportunity to indulge in superb spa and salon services, or play a few rounds of golf at the Fallen Oak Golf Course designed especially for Beau Rivage by Tom Fazio. You'll also find a wealth of dining options, including two gourmet restaurants, a bunch of casual dining outlets, and a buffet that will knock your socks off. During the month of July, the promotions in Beau Rivage's bustling, elegantly appointed casino include the "Planes, Games & Automobiles Summer Giveaway," where guests can win a vacation; millions in FREEPLAY; a 2011 Acura TL; or the FREEPLAY Speedway Jackpot, which is guaranteed to hit every week. Meanwhile, the 1,500 capacity Beau Rivage Theatre hosts top headliners as diverse as Cindy Lauper, Wayne Newton and Bill Cosby. The Coast Night Club is the spot for those who love to dance. But of course the main attraction is the casino, with its 2,100 slots, 16-table poker room, and vast array of table games. To find special offers, visit Beau Rivage's Facebook page. Boomtown Casino Biloxi, Biloxi, MS Boomtown Casino offers over 1,100 slots, 22 table games, and a poker room. Guests have a shot at winning up to $1,000 in free slot play just for signing up at the players' club. Dining selections include a buffet, steakhouse, and the extremely popular Boomtown Bakery.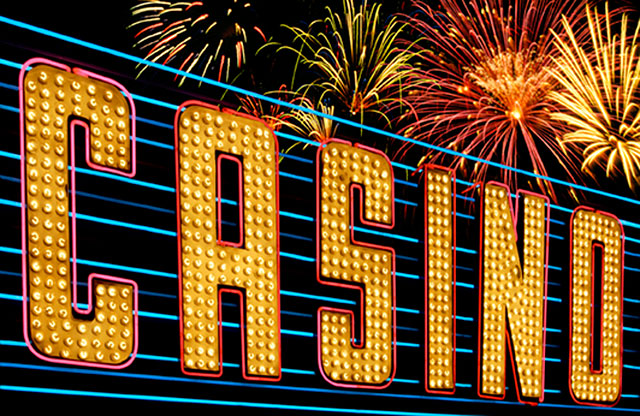 Grand Biloxi, Biloxi, MS The pillow-top beds in Grand Biloxi's 500-room hotel, and the 16,000 square foot Bellissimo Spa, are two amazing reasons to visit for those who love to be pampered. This resort also features a nice range of dining options that range from burgers, to Asian fare, to the high-end Steakhouse. Guests can also lounge by the pool, or play 18 holes at "The Grand Bear"–a Jack Nicklaus signature golf course located just a short distance away. And you'll never lack for action in Grand Biloxi's casino, which boasts over 800 slots and 35 table games. Hard Rock Hotel & Casino, Biloxi, MS The Hard Rock in Biloxi has a remarkable backstory; just days before it was originally scheduled to open in 2005, Hurricane Katrina hit–and completely wiped it out. Millions were spent to rebuild the facility. When it finally did open, it instantly became one of the hippest and most energetic casinos in the state. The property features three nightlife venues where you can party and dance the night away. But the hottest action is found in the Hard Rock's casino, which serves up over 1,200 slots; 50 table games; and a half-dozen poker tables. The 325-room hotel is pet friendly, and your canine companion will surely appreciate a doggie bag from any one of the resort's seven restaurants. Hollywood Casino Bay St Louis, Bay St Louis, MS Hollywood Casino Bay St. Louis features the Bridges Golf Club, Mississippi's only Arnold Palmer signature championship golf course. It was also the first resort golf course in the world to be granted Silver Signature Status by Audubon International. If you'd rather hit the casino, get ready for excitement at any one of its 1,200 slot machines–or try your luck on one of the 25 table games, or in the poker area. Hollywood Casino's guests also enjoy world-class concerts and free lounge entertainment. The 291-room resort also has a solid selection of restaurants, including The Celebrity Grill and The Clubhouse Grill. IP Casino, Resort & Spa, Biloxi, MS This recently-remodeled casino and hotel has 2,000 slots; 78 table games; and over 1,000 hotel rooms. And that's only part of its massive $20 million renovation project, which is scheduled for completion in 2012. Currently, there are eight restaurants offering everything from Asian fare, to exotic South American foods, and even tropical delights at their poolside dining venue, Quench.  IP is also a major entertainment destination, with two theatres that frequently host headliners such as the Oakridge Boys, Jamie Foxx, and Vicki Lawrence. The premises also include a pair of lounges that offer live entertainment. Island View Resort & Casino, Gulfport, MS Located on the beaches of Gulfport, this locally-owned resort has 2,030 slot machines and 45 table games in its spacious 83,000 square-foot casino. The 536-room hotel gives benefits few other hotels in the region offer, such as in-room refrigerators; coffee makers; free Wi-Fi; and a complimentary newspaper, without charging a "resort fee" (that unexpected surcharge that many resorts will add to your check-out bill). Island View's four restaurants offer local specialties including fresh seafood steak and a chef's small-plate tasting menu at Carter Green Steakhouse, their signature restaurant, which has an award-winning culinary staff. Its Mark McCumber-designed, 18-hole Windance Country Club golf course is one of the finest in the country, and boasts a driving range, practice green, and a fully stocked pro shop. Isle Casino, Biloxi, MS Every Friday in July, Isle Casino holds an outdoor shrimp boil in addition to the $250,000 "Summer Swipe to Win," where guests swipe their card for a share of $40,000. Each Saturday in July, there's a drawing every 15 minutes for a share of $5,000 in free slot play and the chance to qualify for the Camaro convertible drawing at 11pm. Meanwhile, the resort features seven dining options and overnight guests can enjoy 43 Executive Suites, 200 Jacuzzi suites, and 468 Standard rooms. All guests can also take advantage of a delightful spa, pool and hot tub, pool bar, and fitness center. There's plenty of gaming action to be found at Isle as well, with 1,200 slots, 27 table games, and a poker room with daily tournaments. Live entertainment includes free Atrium Concerts, outdoor bands, and the rockin' Jester's Jam Concert series. Palace Casino, Biloxi, MS Palace Casino, located along the scenic Gulf Coast and boasting gorgeous views of the Biloxi Back Bay and the Gulf of Mexico, closed for two weeks recently–not because of the storm, but for the second part of an ambitious three-part renovation. With the renovation came one key change: they're now a smoke-free casino. According to the general manager, Keith Crosby, "Over the years, I have continually received feedback from customers who have been concerned about the quality of air in our casino, and all casinos for that matter…going smoke-free is the right thing to do, and it's the right time to do it." With the new additions, the 14 table/ 826 slot machine casino has brought back amenities they lost to Hurricane Katrina, while adding others that are completely new.  The revamped gaming floor, lounge/sports bar, grill and café' opened June 14, with the final phase due to come online later this year. The last pieces of the puzzle will add a new lobby to the 236-room hotel, as well as an atrium, spa, meeting rooms, and a new lounge, high-limit area and gift shop. Silver Slipper, Bay St. Louis, MS There's music everywhere at the high-energy Silver Slipper, even in the buffet. The casino with the only beachfront RV park offers live keno, over 1,000 slots, 26 table games, and five poker tables. Ongoing specials include Senior Tuesdays, where seniors get $5 worth of free slot play; ½ off at a buffet and 20 percent off at the gift shop Treasure Bay, Biloxi, MS Treasure Bay enjoys a convenient location on the Biloxi beach, where it's close to a number of cultural, shopping and entertainment centers. The resort offers 249 guest rooms, and an exciting casino containing 802 slot machines and 22 table games. Guests enjoy live entertainment at the Blue-Ultra Lounge, in addition to shopping and an RV park. Five restaurants grace the property, ranging from casual to fine dining. Isle of Capri Natchez, Natchez, MS At this property, slot players have their choice of 600 machines, with denominations ranging from a penny to $10 per pull. 10 tables offer blackjack, craps and three-card poker. This summer, on the second Tuesday of each month, you can win a laptop. Simply give your email address to a Isle of Capri representative, and you'll be notified by email if you win the prize. There are also exclusive perks for members age 50+ every Tuesday, including free entries for a $25 cash drawing every 30 minutes from 11am to 3pm. You can also win double points during that period. These special Tuesdays also give qualifying members a half-price lunch at the excellent Calypso's buffet, and you can dine there for free by earning a mere five points on your IsleOne players card. If you're a club member, all you need to do is visit Isle of Capri Natchez at least three times within six months and achieve either 500 points per visit, 1,200 in one month, or 10,000 points in a given year, and you'll achieve Select status. This gets you a one-night complimentary stay, Sunday-Thursday; a complimentary buffet each day, Sunday-Thursday; and invitations to special events and promotions. Check out Isle of Capri Natchez's website for the latest overnight packages, which features some great discounts. For example, the "Rolling On The River" package includes two nights at the hotel; complimentary breakfast in the hotel coffee shop; a horse-drawn carriage ride for two through the historic district, with an entertaining tour guide thrown in; and a delicious lunch or dinner for two of Calypso's buffet.
The Gulf Coast – Casino.