Taking Full Advantage in Casino
Savvy casino gamblers know how to squeeze every perk out of their players clubs
by C. C. Royal
Just like you wouldn't take candy from strangers, don't take gambling advice from them, either.
When it comes to casino gaming, the importance of knowing how to play your favorite games can't be stressed enough.  Video poker, for instance, is a game that can have a positive expectation if the right combination of strategy, pay table and casino perks is present.  It's the player's responsibility to gain the knowledge necessary to know the "hold" on each and every hand dealt—but we've also got to stay aware of the ins and outs of the players clubs we look to for those additional bonuses that can turn a play positive.
Books, magazines such as this one, training software, and even live classes are readily available for when we want to learn a new game or hone our playing strategy.  It's when we want to take advantage of our players club rewards that the waters tend to get a bit murky.  I've lost count of how many times I've heard a fellow player remark "I didn't know you could use your points for that" or "I didn't know we could get points for spending money there."
While there may not be books and software for learning about players clubs, there are a number of other ways to get all the information you need to be a truly in-the-know casino gambler. For example, you can: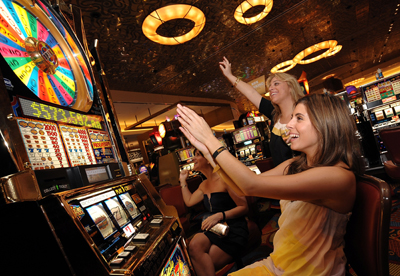 Read the literature available at the players club sign-up desk.  I mean really read it.  Buried in and amongst the legal jargon, there should be lots of good information about how to earn points—think dollars played in slot machines as compared to video poker and keno machines and, if applicable, table games.  This same literature should also explain the ways in which points can then be redeemed.  Also look for things like point expiration rules, information on how you might link accounts with your partner, and the number of points needed to attain different membership levels. Then take a close look at the benefits that come with achieving each level.
For any casino you regularly play at, visit the casino website and read what they say online about their players club.  Websites can be updated much more quickly than printed brochures, so lots of times you'll find the most current information on the Internet.  (When you see a tab on a casino website marked "Promotions," be sure to click on it to see if there are any fun new giveaways or rewards you might not be aware of.)
Here's an easy one—ask the appropriate casino employee.  For instance, if I wanted to know how to earn cash back or free play, I probably wouldn't ask the bartender or the parking valet.  I'd ask the players club staff or the pit boss. Most casinos operate like the IRS, which basically says "Don't trust any information or advice we give you," so if the answer I'm given seems at all suspect, I'll ask for a manager.  Also, if you have a casino host, you can always lob questions their way and let them get the info for you.
While we're on the subject, DO NOT ask the guy or gal sitting next to you to explain a players club rule or how a promotion works, or to answer any other gaming question you might have.  They might actually know the answer to your question, but it's far more likely that they won't—yet a lot of people will go ahead and try to tell you anyway, in an attempt to appear knowledgeable. I've probably heard more wrong advice given in casinos than anywhere else I've been.
Take for example the "advice" I heard just the other day at one of my local casinos. When a player started to insert his players card into a video poker machine, the gentleman sitting next to him informed him that "only suckers" use those cards, and that they were only used to put a "stopper" into the machine so that no big hits would occur.  Huh?  Is that the person you'd want to answer one of your legitimate gaming questions? (And I'm sure he'd have an answer for you, even if it was completely wrong.) I think not.  Just like you wouldn't take candy from strangers, don't take gambling advice from them, either.
There are a lot of facets to becoming a knowledgeable gamer, and using the correct strategy not only at the machines and tables but also at the players club desk is a huge key to making the most of your casino experience.
C. C. Royal publishes several gaming and Las Vegas-centered websites including the popular www.RoyallyFlushed.com and www.BestLasVegasValues.com featuring deals on everything from restaurants to hotel rooms, show tickets and more.
Out & About Promos
This month, Lady Luck Casino in Caruthersville, MO, is throwing a "$10,000 Take It or Make It" party every Thursday. Players chosen during random drawings can opt to take a guaranteed cash prize of $250 or roll two balls on the Skee Machine for a chance to win up to $2,000. The casino is also the place to be on Sundays, where you can win cash prizes as well as a $100 Lowe's gift card in a special slot tournament from noon – 5:30 p.m.  The           winner from each round will compete in the final two playoff rounds with cash prizes given to the top 10 scorers.  See the Players Club for complete details.
If you love point multiplier days as much as we do, and you're a member of the IsleOne Club, you'll want to play at the Isle Casino Hotel Waterloo, IA, Thursdays in May when you can earn five times points while playing your favorite slot machines.  You'll also want to be there for the $4,000 Power Hour promo when one lucky winner each drawing day could win a chance to grab up to $4,000 in the cash cube.  Earn one free entry daily May 1 through 29 plus additional entries based on play.  Drawings are held Fridays, Saturdays and Sundays in May at 6 p.m.  The IsleOne desk will give you all the details on these and other promos happening this month.
With fuel prices soaring, we'd like to be one of the winners during Tropicana Atlantic City's $500,000 Gas Card Giveaway happening now through May 23.  Lucky  players chosen during drawings held every half hour from 2 p.m.–9 p.m. can pick a $100 gas card or $100 in slot dollars during the special promo. First-time Tropicana players will also want to check in with the casino's club desk to get all the info on their EZ Promo Dollars new member benefit, which features a 2X multiplier.
The $750,000 Quest for Cash is on at John Ascuaga's Nugget in Sparks, NV.  One lucky winner will receive $100,000 in cash at the grand prize event on May 21.
Also, be aware that the 42nd World Series of Poker will begin at the Rio in    Las Vegas on May 31. This year's mega tournament will feature a record 58 bracelet events, and will culminate with the world championship event in July.
Editor's Note: As always, these promotions were in effect at the time written, however, casinos reserve the right to change or dis-continue any promotion so always check upon arrival with the promotions desk for all rules and regulations.
Taking Full Advantage in Casino.