Simply Fun
Scientific Games' Barcrest brand of slot machines brings back the simplicity of the reel-spinner
By Frank Legato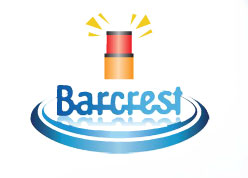 A DOLLAR DENOMINATION. THREE SPINNING reels. A simple mechanical bonus display of silkscreened glass with flashing lights behind. For tens of thousands of players, this is what defines a fun slot machine. And for decades, no brand of game has defined this fun, traditional slot experience more than Barcrest, now owned by slot manufacturer Scientific Games.
Barcrest was a British company founded in 1968 that specialized in games for European amusement arcades. These games, found in street arcades, were essentially slot machines that awarded prizes instead of cash.
But the appeal of these "amusement-with-prizes" machines to a slot machine audience was evident when slot-maker International Game Technology acquired Barcrest in 1998 and brought the brand to U.S. casinos. Stateside players loved the simple, easy-to-understand mechanical top-box bonuses, the arcade-style appearance of the machines, and most of all, frequent, easy-to-understand bonus events.
Over the ensuing years, Barcrest also provided its content digitally to British betting shops, which eventually drew the attention Scientific Games when it was in expansion mode. Scientific Games bought the Barcrest division from IGT in 2011, part of a consolidation effort that saw the company, a traditional giant in the state lottery industry, acquire elite slot manufacturers WMS Gaming and Bally Technologies by 2014.
Meanwhile, those initial Barcrest games in U.S. casinos never waned in their popularity. For years, players flocked to this unique style of traditional reel-spinner.
This year, Scientific Games has decided to use its considerable slotmachine development muscle to create modern versions of the classic style and brand of the Barcrest slot machine.
In short, Barcrest is back, and better than ever.
Greg Colella, senior director of product marketing for Scientific Games, remembers the first Barcrest games in the U.S.—he has been in the industry 20 years—and says it is Scientific Games' mission now to re-create that magic from the late 1990s and early 2000s.
"That is essentially what the recipe is as we re-introduce the Barcrest games," Colella says. "All of them are positioned to be that same kind of novelty-style game, with the classic look and feel."
One important part of that look and feel, he says, is the real glass of the top boxes. In an age of standard large LCD video screens as top boxes, these are the first games in years to employ a simple mechanical apparatus that flashes lights behind a bonus display created through old-fashioned silkscreened artwork.
"The old Barcrest games accomplished bonuses for the most part with lighting and glass, so we thought it was important to have those elements to reproduce that style of game," says Colella. "The images are all bright and catchy. You see the pinks of Triple Golden Cherries, the dark purple and maroon colors and big bright bonus values on Easy Money— they're just colorful, fun slots."
THROWBACK DESIGN
If you're a fan of the old Barcrest slot games from 20 years ago, you'll recognize these games immediately. Scientific Games used one of its most distinctive reel-spinning cabinets, the WMS Blade Stepper, to make all that content pop, and to give the games a modernized version of that familiar look and feel.
One other reason you'll recognize them—the same people who worked on the old Barcrest games are now developing these new ones. "Through all the acquisitions and mergers of the past few years, we were able to get many of the original Barcrest developers that were working for other companies to come back and work for us," Colella says.
There are two new Barcrest games already in the field in Las Vegas, introduced beginning with Red Rock Station several weeks ago. The inaugural games in the new series are called Easy Money and Triple Golden Cherries With Sprinkles On Top.
Easy Money is instantly familiar, incorporating as it does all of the best features of the game that was IGT's biggest hit in the Barcrest brand, Top Dollar.
IGT still holds trademark rights to that name, but Easy Money hits all the right buttons for Top Dollar fans. It is a three-reel, mechanical- style game in either a single-payline, three-coin or five-line, five-coin setup. It is being promoted as a classic dollar slot, although it is available to casinos in denominations ranging from quarters all the way through the $100 denomination. Multiplying wild symbols in the base game make for the occasional huge line hit.
The bonus is the same simple arcade-style event on the top box— with the same great risk feature—as the earlier game. Different-colored rolls of dollar bills lined up on the top box are marked with bonus amount ranging from 10 to1,000 credits. Lights flash behind each amount until landing on one, which becomes the game's bonus "offer." The player can take or decline the offer and receive another, up to three times.
Also familiar is the voice-over—a funny, mock-dramatic game showstyle announcer who takes the player through all the offers and the bonus award.
Triple Golden Cherries With Sprinkles On Top is a bright pink, candy-and-ice-cream-themed game that uses a board game-style display on the top box. In the bonus, the player moves around the game board toward a top bonus of 1,000 credits, with flashing dice adding up the number of spaces for each move. The idea is to get around the bonus "trail" to the 1,000-credit award without landing on a "Collect" spot.
The base game is as simple as the Easy Money game—three spinning reels, in a single-line or five-line version, with bar symbols, 2X bar symbols, cherries and 7s.
Three more new Barcrest games will be released by mid-summer, according to Colella. Wild Extra will be released this month, with Shark Raving Mad and Gimme Gimme Gimme out by the end of June. A total of eight new games will be released by the end of the year—primarily in high denominations, although Colella says some of the same titles will be released in lower denominations later this year.
Colella says the operators who run the slots have been seeking something new—or, if you will, something old—in the reel-spinning genre, because there are still a lot of people who love the traditional mechanical style of machine.
"People have been clamoring for this style of game for quite a while," he says. "Customers are always asking what we are doing with the high-denomination steppers (reel-spinners). Are you breathing new life into this type of game? We think we have, with very fun, colorful, catchy games that will bridge the gap between something new and something players are familiar with.
"It was a slam-dunk to do this. It makes a lot of sense, and a lot of people will be happy to see these styles of games coming back."