Shania Twain Announces Final Show Dates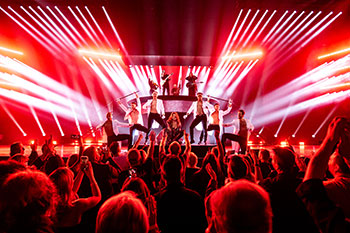 Shania Twain, the top-selling female country artist of all time, has announced the final dates for her residency show, Shania Twain "Let's Go!" The Las Vegas Residency at Zappos Theater at Planet Hollywood Resort & Casino. The shows will be held Feb. 11–26, June 3–18 and Aug. 26–Sept. 10. Since opening in December of 2019, Shania, who serves as creative director of the show, takes fans on a journey through her award-winning career and has made several updates to the production, including seasonal surprises for the holidays as well as for her upcoming Valentine's Day weekend performances.
For more information and to purchase tickets, visit www.caesars.com/planet-hollywood/shows/shania-twain.