POKER BRAT
14-Time World Series Of Poker Winner Phil Hellmuth Discusses His New Autobiography
By Sean Chaffin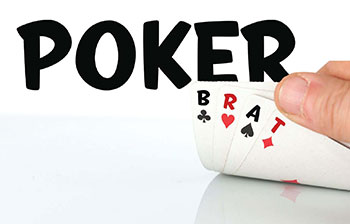 With more than three decades in the poker world, Phil Hellmuth has become synonymous with the game. The career bullet points are endless: 14 World Series of Poker bracelets, almost $22 million in tournament winnings, numerous TV appearances, and more. In August, Hellmuth came close to adding a World Poker Tour title to that list, finishing second at the Legends of Poker event in Los Angeles for $364,370.
If those achievements weren't enough, Hellmuth recently released Poker Brat, an autobiography of his life both at and away from the poker table. It's an interesting read with some unexpected insight into a unique life. Casino Player recently caught up with Hellmuth about his new book.
Casino Player: How did the book come about?
Phil Hellmuth: I have been planning on writing my autobiography Poker Brat since the late 1990s. I even wrote 15,000 words down back then. I didn't want to forget some of my highlights, and my struggles growing up. I wanted to publish in 2011 or 2012, but I kept my head down doing other things. I have been meaning to get Poker Brat off of the deck so that I can write my next book #POSITIVITY, which I believe will help millions of people achieve more in their lives.
Most would not picture Phil Hellmuth with self-confidence issues as you highlight in the book.  How did you overcome those feelings?
Most people that have self-confidence issues growing up seem to struggle with ego when things go well. Seems natural and normal to me. I struggled mightily in grade school and high school with: lack of friends (I was too deep and had too much ADHD), bad grades (ADHD), and a brutal case of warts that covered the outside of both of my hands — yuck! Then after the warts left I developed acne – what a struggle. Still, I had faith in the future and I saw, hoped for, and fantasized lots of success as an adult.
You grew up with comedy legend Chris Farley as a youngster. Was he funny even then?
He was funny back then! He was also a sweet guy, and a good guy. We were close, close friends kindergarten to fourth grade, then I switched schools and lost track of him.
If you had to pick your three most important poker wins, what would they be?
The 1989 WSOP Main Event. It was a "life goaI" that I wrote down, and it was at the very top of my list. When you win it, then you're called a "World Champion of Poker" for the rest of your life.
My second most important win was the WSOP-Europe Main Event in 2012. I played spectacular poker, some of the best of my life, and it was broadcast globally. I baffled the commentators with my play. Great read after great read made me make moves that others wouldn't make. It was bracelet 13, a Main Event, and paid over $1 million euros for first.
Not sure what my third most important win was: maybe my first non-hold'em WSOP bracelet win in Seven-Card Razz in 2012. Maybe 2005 NBC Heads Up Championship. Maybe the record-breaking one where I passed Johnny Chan and Doyle Brunson in 2007 to win bracelet 11. It was a statement, and there were 2,628 players in that No Limit Hold'em tourney.
Who are the five toughest players you've faced?
Phil lvey, Daniel Negreanu, Doyle Brunson, Johnny Chan, and Brian Rast.
How have you managed to balance family life and life as a poker pro? What advice would you give younger players?
Life is all about balance. I have strived to keep family number one, and I've done a good job of that. I would tell young pros to take time off and enjoy the freedom, enjoy the successes. I would tell them if they play too much, that they will burn out. Golf the best golf courses, watch your favorite teams play in person, catch some nice museums on the road, some nice dinners, and make sure you get enough sleep.
What are a few things readers might be surprised to find out by reading the book?
That I'm a super, super, super positive person! The readers may think I'm a "Poker Brat" – curmudgeonly, abrasive, and mean. That's not me. Sometimes at the poker table, I'm guilty of this, but 98 percent of my life I'm having fun.
Who are some of the players you admire?
I admired the fact that jack Keller put his family first for 15 years. His wife was with him a lot on the road. I liked the cohesiveness.
How did those early days playing in and around Madison, Wisconsin, shape your game? Would you recommend players embrace multiple games to improve their overall feel for poker?
I think all poker players should play all games. I recommend it. I love learning, shaping, and perfecting strategies, and the nuances involved in playing the games at a world class level. I'm always improving. I was "trained" by necessity, to play a wide variety of poker games, because if I wanted to play in Wisconsin, I had to learn new games.
How important is goal setting?
Super important! Write those goals down, and I'll talk about life goals, yearly goals, and being grateful for your blessings in my next book #POSITIVITY, about how those strategies worked for me and how they can work for everyone.
How do you approach the mental aspects of the game?
Being prepared is essential. Staying "in the game" is essential. And not being exhausted all the time is the difference between winning and losing for me.
ls there anything to add you might want to relay about the book or anything in poker?
I'm proud that I laid it all on the line in Poker Brat. I hope it inspires people, both in their own relationships (I have chapters about how my wife almost left me and how I almost left her), and in their ability to struggle early in life and come back to great successes.