JOYSTICK BANDITS
Skill Games Are The Next Evolutionary Step For Slots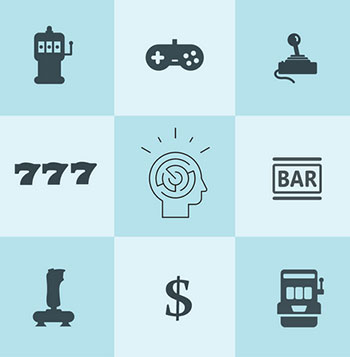 Slot machines have come a long way since their introduction by Charles Fey back in 1895. That first Liberty Bell game inspired a massive (and still growing) industry, culminating into today's most popular and exciting games. A recent entry into this slot machine landscape – and especially popular among the Millennial crowd – are the skill-based games, games where a player's actions and abilities affect the outcome to varying degrees. Here are a few of the leading companies specializing in this exciting new gambling niche.
NEXT GAMING
Las Vegas-based Next Gaming is a privately-owned company focused on creating and distributing leading-edge, quality slot machines and equipment to the U.S. gaming market. Founded by Terry Caudill in 2006, the company's dedicated team brings a combined 10 decades of experience to create a unique slot product company.
Next Gaming's video reel products appeal to the "traditional" slot player who enjoys that experience and seeks variety along with entertainment value. Their skill-based games also appeal to a broad demographic like Millennials and those who desire a different type of gaming experience. These games are designed to be intuitive, which means that based on a player's past interaction with similar games, though not gambling devices, the player can immediately be immersed in the gaming experience.
Next Gaming has a very broad product selection that encompasses video reel slot games, skill-based games and hybrid/skill-based games, driven by an RNG, which makes it compliant in jurisdictions that have yet to allow skill-based games. Additionally, the games are offered on multiple cabinet styles to provide flexibility with slot floor layouts and game selections.
The company currently has five skill-based patents which allows it to design and create multiple variations for the skill-based experience. In addition, Next Gaming also has IP licenses with TAITO for Bust-A-Move and Arkanoid, as well as with Atari for Asteroids.
"Obviously, skill-based gaming is in early evolution," said Next Gaming CEO Mike Darley. "I think it's really a natural progression for most consumer-based products that need to provide new experiences to their audiences. Targeting the Millennials is certainly a logical strategy. What needs to be acknowledged is that skill-based games can be designed to appeal to a wide variety of customers. Based on the complexity of the game, which can be a very wide range, skill games can be designed to engage the novice as well as the hardcore gamer."
Darley added "Mind you, skill-based gaming is not a panacea which will immediately take over slot floors. There is still a lot to learn. We need to view it as another gaming experience which can attract the younger demographic into wagering in the casinos, enjoy the social interaction and, additionally, offer the current patrons something uniquely different."
Other upcoming games currently in development include: Z Force, Katana Warrior, Sliding Magic, Martian Madness, Bowling Bonanza, and Sunken Treasure. For more information visit www.nextgaming.co
GAMECO
GameCo is another new company bringing skill-based, video game-style offerings to casinos. In November 2016, the company launched its Video Game Gambling Machine, or VGM, in Atlantic City with the game Danger Arena.
Danger Arena is a first-person shooter game. Each play presents a different scene to the player, who uses a joystick to shoot robots. The more robots you shoot in around 90 seconds, the more money you win.
Other games on the VGM are Pharaoh's Secret Temple, a mobile-style game along the line of Candy Crush; and Nothin' but Net, which awards players for skill shooting a virtual basketball. This year, GameCo is introducing VGM games based on Paramount's Mission Impossible and Ferris Bueller brands, as well as Terminator 2:judgment Day from StudioCanal. A separate partnership with Namco will result in a game along the lines of Namco's Soulcaliber II weapon based video fighting game.
GameCo is also set to introduce a system product that networks and synchronizes individual VGMs to allow for competitive multi-player experiences, similar to eSports tournaments. For more information visit, www.gameco.com.
GAMBLIT
Gamblit Gaming is one of the first companies to bring skill-based, video game-style games to casinos. The company's Model G social and interactive gaming table features a 42-inch touch screen that can be shared by up to four players. This table houses popular titles such as Gamblit Poker and Cannon beard's Treasure.
Model G pilots can be found around Las Vegas at places like Planet Hollywood, the Level Up gaming lounge at the MGM Grand, Caesars Palace, the LINQ and Paris Las Vegas, as well as in Harrah's locations in Lake Tahoe and southern California.
Gamblit will soon launch its TriStation cabinet— which features a wide portfolio of games and allows interactive play for as many as three users. The most notable TriStation title currently is Jetpack joyride, in which players strap on a virtual bullet-powered jetpack and accomplish missions while avoiding a variety of obstacles. The game boasts more than 350 million downloads since it was first introduced in 2011 for Apple devices, and it currently maintains 14 million monthly active users.
Other TriStation titles include Catapult King, Lucky Words, Slice of Cake, Match Evolution, Smoothie Blast and Breakneck. For more information visit, www.gamblitgaming.com.