INNOVATIVE TABLES
A new crop of table games is coming in 2016
By John Grochowski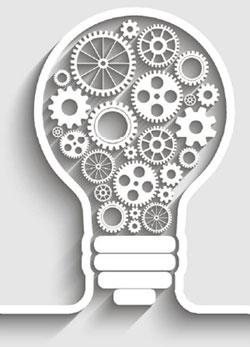 When casino suppliers show off their latest, greatest creations each year on the display floor of the Global Gaming Expo in Las Vegas, table games are something of a side show. New slot machines are the main event, and slot makers have the biggest, brightest attention grabbers at the event.
But operators do not live by slots alone, and new wrinkles are important at the tables, too. Most of the new table games on display at the Sept. 29-Oct. 1 show at the Sands Expo and Convention Center were based on either blackjack or stud poker. That's the norm—those are the new games that most easily draw in players.
As always, the biggest share of new table games came from the Shuffle Master division of Scientific Games, which has some cross-pollination of ideas and brands going on with its acquisition of WMS Gaming, Williams Interactive and Bally Technologies as well as Shuffle Master.
But there's a new kid on the block in American Gaming Systems, a leader in Class II electronic games and a competitor in Class III slots. AGS just started designing and distributing table games last year. CRE8TV Games, which made a big splash two years ago with Suit 'Em Up Blackjack, and another interesting twist to show off.
Here are a few of the table games innovations that were on display at G2E 2015:
Caribbean Blackjack
CRE8TV Games/Aces Up Gaming
Here's a novel idea—a game with a built-in toke for the dealer. When you win, so does the dealer.
The base game is blackjack, except you play two hands at once. As set up at G2E, the tables accommodate only four players, but since each is playing two hands, eight hands are in action, one more than at a full seven-player table for regular old 21.
In addition, there's an optional five-card bonus bet. It pays off on five-card poker hands consisting of the first two cards in each of your two blackjack hands, plus the dealer's up card. You push if you have a pair of 2s through 9s, then get paid even only on higher pairs, 2-1 on two pair, 3-1 on three of a kind, 4-1 on straights, 7-1 on flushes, 25-1 on full houses, 50-1 on four of a kind, 150-1 on straight flushes and 250-1on royal flushes.
If you bet $5 or more on the five-card bonus, an Action Bonus kicks in for both player and dealer. In addition to the pay table return, you'll get an extra $25 for a full house, $50 for four of a kind, $100 on a straight flush and $250 on a royal. The dealer's Action Bonus is $5 on a full house, $10 on four of a kind, $20 on a straight flush, and $50 on a royal.
Jackpot Party Blackjack
Scientific Games
The mergers of slot machine giants Bally Technologies and WMS Gaming and table games leader Shuffle Master into Scientific Games is showing its influence in names of side bets on the tables. Last year, we saw a Blazing 7s progressive wager for blackjack, playing off Bally's Blazing 7s slots. This time, it's Jackpot Party Blackjack, named for the popular WMS slots.
There are no gift boxes or party poopers here, as in the slot machine. The Jackpot Party side bet pays off whenever your hand is a 20, or includes at least one Jack of spades. Payoffs start at even money for a single Jack of spades, and rise to 600-1 for two Jacks of spades plus a dealer blackjack.
Free Bet Blackjack
Scientific Games
Already on casino floors in Las Vegas, Free Bet Blackjack lets you double down or split pairs without making extra wagers. You can split for free with any pairs except 10 values, and can re-split for free, too, if you get another card of the same denomination. Your double downs are free with any two-card hard totals of 9, 10 or 11.
There's a tradeoff, of course. Dealer 22s don't bust, they push any bets you have on action. Player blackjacks are paid before the dealer plays, so they still win, but your original bet and any splits or doubles just push.
Picture Perfect
Scientific Games
In a six-card game, the object is to get more picture cards than the dealer. A special deck is used—Aces, 2s and 3s are removed and replaced with Jacks, Queens and Kings to yield a 52-card deck with 24 picture cards.
Players start with an ante and a Faces bet, and may also make an optional Picture Perfect bet. After you see your cards, you can either fold or stay in action with a Play bet equal to your ante. If the dealer doesn't qualify with two faces, at least King high, the ante pushes. If the dealer does qualify, then the player hand must have more picture cards than the dealer's hand to win.
A different wrinkle in this game is that the Play bet stays in action regardless of whether the dealer qualifies. If you beat the dealer, you win. To win the Faces wager, you must beat the dealer with four or more pictures. If you beat the dealer with three pictures, Faces pushes, and with two or fewer, Faces loses, regardless of hand outcome.
The Picture Perfect side bet pays off if you have three pictures of the same suit, or pairs or better of the same rank and suit. Three Queens of different suits would be a winner. So are two Queens of the same suit. But no matter what, when you open your hand, you want to see lots of faces staring back at you.
Zappit Blackjack
Scientific Games
No doubt you've suffered through a blackjack session with stiff hand after stiff hand, been dealt yet another 15, and felt like you'd just like to zap it. That's just what Zappit does. If you're dealt a two-card 15, 16, 17 or 18, you can toss the hand and get two new cards from the shoe.
You're not going to want to Zappit every time. A 15 vs. a dealer's 10 is a very different situation than 15 vs. 6, and there's no guarantee your fresh two cards will be any better than your starting hand.
As in Free Bet, the tradeoff is that dealer 22s don't bust—they push any bets still in action.
Criss Cross Poker
AGS
This one is already in casinos and having early success in Las Vegas. You're dealt two cards face down, and five cards are dealt in a cross pattern, so there are three cards across and three cards down, including a middle card that is shared.
You make five-card hands of your two plus the three across, and your two and the three down. Winners are hands that rank on a pay table that starts with a push on a pair of 6s through 10s and maxes out at 500-1 on a royal flush.
There are five potential wagers to make along the way. You start with antes on the across and down hands, and if you like your cards, follow with bets across and down. The fifth wager is a good one. After you've seen all but the middle card, you can make a middle bet of one to three times one of the antes. The middle bet pays if either the across or down hand is a winner, and it pays on the one that ranks higher. If you already have a paying hand, you'll want to get that 3x bet on the table.
The entire house edge comes on the across and down ante-bet combos. The player has an edge on the middle, since you can bet big with good hands and don't bet at all with bad ones.
High Card Flush
AGS
Card games don't come much easier than this. You're dealt seven cards, and if you have more in the same suit than the dealer does, you win. As in many modern games, there's an ante-raise structure. You start with an ante, then after you've seen your cards, you can either fold or raise an amount equal to the ante if you have four or fewer suited cards, and have the option to raise double the ante with five suited cards or triple the ante with six or seven.
The dealer must have at least a nine-high, three-card flush to qualify. If not, player antes are paid even money and raises push. If the dealer qualifies, you're paid even money on both antes and raises if you beat the dealer.
High Card Flush also has optional flush and straight flush side bets. Flush bet payoffs start at even money on a four card flush and maxes out at 300-1 on seven suited cards. Straight flush returns start at 3-1 on three consecutive suited cards, and soar to 8,000-1 on the miracle hand of a seven-card straight flush.