Hitting the Links in Casinos
Today's elite gaming resorts offer players some of the world's most beautiful casino golf courses
By C.C. Royal
In America's heartland, Indiana is home to some of the best casino-associated golf courses in the nation. As proof, you don't need to look any further than French Lick Resort & Casino and its three distinct courses: the legendary Donald Ross Course, the new (2009) Pete Dye Course, and the original 1907 Tom Bendelow-designed course. A $500 million historic restoration and casino development project was responsible for the addition of the Dye course.
Like baseball and hot dogs, or coffee and doughnuts, modern-day casino resorts and golf courses just seem to naturally go together. Frankly, we can't think of a better vacation day than one spent teeing off under a bright blue sky followed by a juicy steak dinner and a couple–or more–winning hands at the blackjack tables. Obviously we're not alone, as we've witnessed a growing number of casinos throughout the country that have added golf courses to their mix of entertainment options.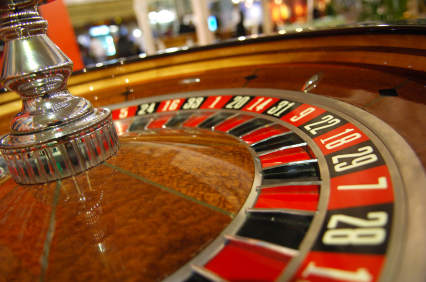 Keep in mind, we're not talking plain old "18 holes and off you go" courses. The casinos mentioned below offer beautifully designed, award-winning greens which stand toe-to-toe with the best courses in America (if not the entire world).
A case in point is Mississippi's much-lauded Fallen Oak course at MGM Resorts International's Beau Rivage Resort & Casino. This Tom Fazio-designed masterpiece recently won a coveted spot on Conde Nast Traveler magazine's "Top 125 Golf Resorts 2011." This latest award came on the heels of Fallen Oak playing host to the Mississippi Gulf Resort Classic for the second time, and followed news of Golfweek ranking Fallen Oak No. 45 on its "Top 100 Modern Courses" list for 2011. The publication also named it the "No. 1 Course You Can Play" in the state of Mississippi for the third consecutive year.
"Our goal with Fallen Oak was to create a total and complete golf and resort experience for our guests, "said George P. Corchis Jr., president and chief operating officer of MGM Resorts International's Regional Operations. "Receiving this recognition from Conde Nast Traveler is very significant because it comes from the magazine's readers, who are among the most sophisticated and passionate travelers in the world."
Named after its signature 18th hole, Fallen Oak is famed both for its jaw-dropping surroundings–think centuries-old oaks, flowering magnolias, natural marshes and pecan groves gracing a picturesque location along the edge of the DeSoto National Forest. Stretching to a generous 7,487 yards from the back tees, this Saucier, MS course offers golfers five sets of tees as each hole winds through ever-changing terrain and environments. Unique among Gulf Coast courses, Fallen Oak also features dramatic elevation changes.
There are many other magnificent courses found at gaming resorts around the country. Here are some of our other favorites, categorized by region.
Eastern Region
Lake of Isles is a stunning 36-hole golf property in North Stonington, Connecticut owned by the Mashantucket Pequot Tribal Nation and located adjacent to Foxwoods Resort Casino. Its pair of challenging courses features rolling terrain, island greens and tees, along with extraordinary views of the pristine 90-acre lake. The two Rees Jones-designed courses wind their way through more than 900 acres of forested countryside and have received numerous awards since opening in May 2005. The North Course has consistently been ranked No.1 Public Course in Connecticut by Golfweek magazine and with five sets of tees, the course is a great test for golfers of all skill levels. Course amenities include a 50,000 square-foot clubhouse and a state-of-the-art indoor and outdoor practice facility.
In neighboring New York, golfers will find a trio of award-winning 18-hole courses at Turning Stone Resort and Casino in the town of Verona. Getting the most buzz from the golf world is the casino's Atunyote course, a Tom Fazio design with a parkland setting and spacious fairways, steeply-faced bunkers and rolling greens. The facility also features the low-country style Shenendoah course and the Robert Trent Jones, Jr.-designed course, Kaluhyat, which was ranked one of the Top 100 Best Resort Courses by Golfweek in 2010.
One of the toughest courses in New York, Kaluhyat is marked by dramatic changes in elevation–measuring as high as 50 feet in some areas–with plateau settings offering spectacular views of the surrounding wooded terrain and numerous lakes and streams. Rounding out this amazing golf property are Turning Stone's two 9-hole courses, Pleasant Knolls and Sandstone Hollow, plus the golf academy, indoor golf dome, and a spacious club house with restaurant.
The beautiful mountain scenery of the legendary Poconos plays host to our next must-play spot, the Mount Airy Golf Club. Here, amidst the rolling hills of Northeastern Pennsylvania, Hal Purdy's "18 best" course is waiting to challenge golfers of all ability levels. Closed for two seasons, the 50+ year-old links-style course reopened in 2009 and offers players over 6,500 yards of lush, tree-lined fairways and numerous water obstacles in the form of ponds–seven to be exact–plus a storybook mountain stream. Adjacent to the AAA Four Diamond-rated Mount Airy Casino Resort, the golf course is also home to a grill and bar with outdoor patio seating, which is the perfect spot for discussing the day's play.
South/Gulf Coast Region
Named one of the "Top 10 Best Casino Courses" by Links magazine, the Grand Bear course at the Grand Biloxi Hotel & Casino, a Caesars property, is renowned for its tranquil and remote setting – the driveway alone is six miles long – as well as for its Scottish influence and adherence to nature. Grand Bear is – you guessed it – named after the golden one himself, designer and legendary golfer, Jack Nicklaus. Here you'll find his trademark wide-open fairways set among the cypress wetlands, dark pines and white sandy beaches of the Biloxi and Little Biloxi rivers. An award-winner like its neighbor Fallen Oak, this second Saucier-located course sprawls its way through 7,204 yards from the back tees and has a slope rating of 126. Players are routinely impressed with the course's near-perfect conditions and the Southern hospitality of the club house staff.
At the opposite end of the state, the flat Mississippi Delta farmland yields The Links at Cottonwoods, an amenity offered by owner Harrah's Tunica and designed by two-time US Open Champion Hale Irwin. This links-style course features holes inspired by numerous British Open courses and plays 7,000 yards off the back tees for a par of 72. Three lakes are woven into the course design which came from importing in millions of tons of dirt with which to form the bunkers, swales and ridges of The Links. Even with the new elevation, players will find that prevailing winds add an extra element of challenge to the game.
Another Tunica-area course, River Bend Links, was formerly a cotton field. An unusual course with an unusual beginning, River Bend was the brainchild of three local casinos — Harrah's, Hollywood Casino Tunica, and Sam's Town Tunica. Since then, Resorts Tunica has replaced Harrah's and the course – one that architect Clyde Johnston describes as "a field of dunes" — remains a popular destination for players. Built on the banks of the Mississippi River, it's a 6,923 yard long, par 72 links-style golf course and gives players what course management promises to be a true Scottish links game experience. The treeless Robinsonville course also pits players against the elements when north winds blow.
In bordering Louisiana, The Contraband Bayou Golf Club lures players visiting the grand L'Auberge du Lac Casino Resort in St. Charles. Another course designed by renowned golf architect Tom Fazio, The Contraband is noted for its emphasis on the marsh and lowland features of Louisiana's natural environment. The unique 7,077-yard, par-71 championship 18-hole golf course is the only public Fazio course in the state and features fairways set amidst eight spectacular lakes. With a choice of at least four different tee boxes per hole, the course offers challenging play for any golf enthusiast.
Midwest Region
In America's heartland, Indiana is home to some of the best casino-associated golf courses in the nation. As proof, you don't need to look any further than French Lick Resort & Casino and its three distinct courses: the legendary Donald Ross Course, the new (2009) Pete Dye Course, and the original 1907 Tom Bendelow-designed course. A $500 million historic restoration and casino development project was responsible for the addition of the Dye course (along with renovations to the French Lick Springs and West Baden Springs hotels and their lavish spas and grounds)–and what a course it is. A fabulous complement to the now fully-renovated 1917 Ross course, the Dye course was named "Best New Course of 2009" by a bevy of golf publications. An 8,102-yard brute with a rating and slope of 80.0/148 from the tips, this phenomenal hilltop course will test the skills of every golfer.
At the Belterra Golf Club in Florence, Indiana, the draw is the18-hole Tom Fazio-designed course featuring 6,910 yards of rolling, tree-lined fairways winding through several man-made lakes. Another award-winning casino course, it was named to the list of top five new upscale public courses by Golf Digest in 2002. Golfers who stay and play at the posh Belterra Casino Resort are treated to a course with more than 2,200 trees, steep bunkers and a variety of interesting water hazards scattered throughout the design.
Venturing north, golfers who visit the Mystic Lake Casino in Prior Lake, Minnesota, shouldn't miss The Meadows, the property's tranquil, award-winning course. In the "Land of 10,000 Lakes," it comes as no surprise that water figures prominently in this course's design which features a 2500-foot stream, four waterfalls and 20 fountains. Another memorable element of this picturesque course is the unique life-like statues of indigenous animals gracing the grounds of this 7,144 yard Goliath. According to one of the course's designers, Garrett Gill, The Meadows is "more than a round of golf, it's an experience. With waterfalls, native plantings, and statuary it's unlike any other golf course."
Michigan – specifically the Upper Peninsula and the town of Harris – is home to Sweetgrass Golf Club, an amenity of the Island Casino and Resort. Opened in 2008, the course was designed by Michigan-native Paul Albanese who employed Tribal legend in the course architecture. An example: the 15th-hole island green is not only a reference to the resort but also pays homage to the turtle – a creature held in esteem for its longevity and wisdom. The course plays a par 72 over 7,275 yards from the tips and meanders over hills covered with native grasses and heather as well as around waterfalls and over historic bridges "rescued" from throughout the area. Known as the "Keepers of the Fire," the course owner, the Hannahville Band of the Potawatomi Nation, further honors Tribal legend by featuring a symbolic flame next to the 10th tee.
Southwest Region
While the glittering lights of the Las Vegas Strip beckon gamblers to town, it's the celebrated Shadow Creek Golf Course that serves as a Mecca for golfers. Consistently ranked numero uno on Golf Digest's "Top 40 Casino Courses" while also earning an annual spot on Golf magazine's "Top 100 Courses You Can Play," the MGM Resorts International-owned Shadow Creek is no typical desert course. Once the playground of Mirage president Steve Wynn's favorite high rollers, prolific course designer Tom Fazio brought a wooded Carolinas feel to the tree-lined course. Today, guests from any MGM Las Vegas property can play the course, though the $500 greens fee will stop many a would-be player in his tracks. This, however, is one course you do not want to miss, and that $500 spread across a good five or six hours of play probably equates to less than a losing day at the tables.
Speaking of Steve Wynn, rumor has it that the casino mogul was most interested in buying the old Desert Inn property mainly because of its Strip-side golf course, which he turned into the Wynn Golf Club at Wynn Las Vegas. Bringing in his favorite course designer, Tom Fazio, Wynn created a course worthy of the five-star resort that bears his name. To create the course, tons of earth were moved and more than 100,000 shrubs and flowers were planted. The results speak for themselves; with its dazzling waterfalls, deep emerald green fairways, and dramatic elevations, this course more than lives up to the Wynn mystique. Another high roller course in terms of fees, Wynn Golf Club nevertheless represents the splendid glamour that brings gamblers — and golfers — to Las Vegas.
Nevada golfers looking to beat the heat can head north to the fabled Edgewood Tahoe Golf Course, a spectacular course set in the cool pines of Lake Tahoe. This storied course is arguably one of the most beautiful courses in the world, as it's set along the shores of the deep, pristine waters of Lake Tahoe and surrounded by mountain peaks dusted with snow year-round. Designed by George Fazio and opened in 1968, Edgewood is rated by Golf Digest Magazine as one of "America's Top Golf Courses." Mentioned in the same circles as Pebble Beach, Edgewood Tahoe annually hosts the American Century Celebrity Golf Championship and should be on any player's short list of courses to play in the United States. Associated with Harvey's Lake Tahoe, Edgewood Tahoe is the perfect choice to book a summertime stay and play package.
For aficionados of Southwest-style desert golf, players should blaze a trail to Arizona and the casino resorts surrounding Scottsdale and Phoenix. One of the most lauded golf clubs in the area is the Fort McDowell Casino-owned We-Ko-Pa club, which boasts 36 holes of championship golf on its Cholla and Saguaro courses. Named for the emblematic cactus that grows throughout the deserts of Arizona, the Saguaro course was designed by Bill Coore and Ben Crenshaw and is listed among the "Top 100 Modern" courses by Golfweek magazine. The Scott Miller-designed Cholla course is renowned for its setting as much as for its challenging course structure. Desert arroyos and washes figure heavily into the course design which received accolades as a "Top Ten New Golf Courses in the World" by Sports Illustrated.
West Coast
Another "Top Modern" course winner as selected by Golfweek, Barona Creek is located in Lakeside, California and owned by Barona Valley Ranch Resort and Casino. Ranked in the top five of casino courses nationwide by Golf Digest, this San Diego-area favorite features more than 100 bunkers throughout its challenging course design. The natural beauty of the California foothills coupled with the presence of scenic creeks, majestic California oaks and native vegetation and grasses combine to provide a unique golf experience for players of all ability levels. Designed by Todd Eckenrode of Gary Roger Baird Design International, this 18-hole tournament level course measures 7,088 yards from the tips and plays to a par of 72.
The first time she stepped onto a practice range, C.C. Royal's golf coach called her "an addiction waiting to happen." Hitting the links whenever she can, C.C. supports her golf habit by writing about casinos here and online at www.RoyallyFlushed.com.
 Hitting the Links in Casinos.