FANTASTIC 50TH
The WSOP draws huge numbers, 55-year-old wins second-largest event for $10 million
By Sean Chaffin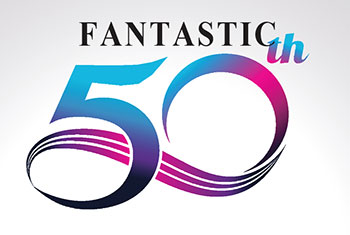 The World Series of Poker not only celebrated its 50th Main Event champion this summer, but also continued attracting massive player fields and continued it's tradition as the game's biggest poker spectacle. That included just short of a record Main Event field – with Hossein Ensan taking the title for $10 million and a huge winner's gold bracelet.
Ensan engaged in a marathon heads-up battle against Italian pro Dario Sammartino. He brought a big chip lead into the final table, once again broadcast live on ESPN. Pressing the final table action, Ensan often avoided conflicts as players looked to move up the payout ladder – hundreds of thousands of dollars and then millions with only a few left.
TAKING THE TITLE
Originally from Iran (the third winner from the country), Ensan has lived in Germany for several years. This marked his first Main Event entry – quite an accomplishment.
"I am so happy," he said after the win. "I thank my fans at home in Germany, also in Iran and my fans, my buddies here. This is the best feeling in my life. Unbelievable! I am so happy, I'm here with the bracelet in hand. What can I say?"
Prior to the win, Ensan had $2.7 million in career live tournaent earnings. That includes several nice wins in European events. At age 55, Ensan is the oldest Main Event winner in 20 years. Noel Furlong won the title in 1999 at age 62,and Ensan breaks a long streak of twenty-somethings winning the title. Sammartino took home $6 million for runner-up.
A regular player on the tournament scene for several years, Ensan describes himself as a "poker amateur." He is now is considered poker's world champion.
The numbers at the WSOP were once again huge. The Main Event brought in the second largest field in history with 8,569 players. Overall, the series brought in a new record 187,298 entries – a 51 percent increase from 2018's 123,865.That included $293 million in prize money awarded – 10 percent more than last year.
CELEBRATING A BIG 50
With 89 bracelet events this summer, some of the action was halted just a bit on June 29 as the WSOP looked back on some of its history and champions. The Fifty First Honors gala, hosted by longtime series commentators Lon McEachern and Norman Chad, recognized some of the game's best and most-respected players.
Those in attendance included poker legends like Doyle Brunson. Casino icon and a co-founder of the WSOP, Jack Binion was also honored with a banner recognizing his contributions to the WSOP. The casino legend is now included among banners of Main Event champions all around the Rio.
"I didn't think it would get this big or otherwise I'd still have it," Binion joked after the honor. "Who could have imagined it would ever be this big."
"Those of you who play tournament poker know – sometimes you bring your A game and it's not good enough," Negreanu said after receiving Best Overall WSOP Performance. "There's a lot of luck involved. But the true test is coming back each year on the grind and trying to perform against all the greatest players in the world."
"The players get better and better each year. I've had some good years and bad years, but I'm thankful for the career I've had and thankful for this award. It's been a lot of fun and I'm thankful for everyone who voted for me."
PLAYER OF THE YEAR RACE HEATS UP
With the WSOP finished in Nevada, those in the Player of the Year will now have to head to Europe to continue the battle. The competition includes the WSOP Europe, which features 11 events Oct. 13 – Nov. 4 at King's Casino in Rozvadov, Czech Republic.
Australia's Robert Campbell sits atop the standings after winning two bracelets this summer. Just behind him is 2018 POY winner Shaun Deeb, who made the trip to Europe last year to secure the title.
Deeb had a big summer again with second, fifth, seventh, and ninth-place finishes. That included 17 cashes. There's a good chance he'll be heading to Europe for a run at back-to-back POY titles.
Just behind Deeb is Negreanu. He and Deeb have sparred online in recent months regarding player markups. Negreanu seems ready to chase the title later this year in Europe.
"I'm about 72 percent to make the trip and give Player of the Year a solid run," he noted on Twitter.
Negreanu is the only two-time winner of the title, and commented this year he'd like to win a third so no one can catch him any time soon. Here's a look at the Top 10 in the POTY race:
Rank                      Name                    Points
1              Robert Campbell              3,418
2              Shaun Deeb                       3,280
3              Daniel Negreanu              3,166
4              Daniel Zack                         3,126
5              Phil Hui                                 2,881
6              Jason Gooch                      2,643
7              Joseph Cheong                 2,595
8              David "ODB" Baker          2,480
9              Chris Ferguson                  2,476
10           Anthony Zinno                  2,443
SUMMER OF STAKING
Poker backing has become a big topic of conversation over the last few years. Backing a player for a share of the profits is nothing new, but social media and technology have taken the practice to new heights.
Websites like YouStake and TastyStakes have made it easier for regular Joe and Jane poker fans to pony up a few bucks on some of the game's bigger names, but also everyday grinders as well.
The site allows players to list their upcoming tournaments and the percentage of action they're selling. Those interested in backing can "shop" through the players and make a selection.
The process is akin to fantasy football and backers can then sweat the players they've staked throughout a tournament – hopefully seeing their player at the final table on TV or a live stream. Many players take a reality show approach to their efforts, posting on social media hands, chips stacks, and more.
The large number of tournaments at the WSOP makes it the epicenter of poker staking. Negreanu even allowed fans to buy some of his action this summer. Usually a competitor in the WSOP's higher-stakes events, Kid Poker offered a package of low, medium, and high-tier buy-ins on his own website, and even played in some events below $1,000.
Backers could invest for as little as $100.The campaign was certainly a success with a $275,000 package selling out in two minutes. Negreanu paid off for some of those who got in on the action – he scored 17 cashes this summer for more than $2 million including two runner-up finishes. What was it like playing so many different events that he might not have played without selling action?
"It was more of a grind for sure and required a lot more stamina than my typical schedule," he told Casino Player. "It gave me a chance to experience the WSOP from a different perspective. Rather than playing only in high buy-in events against lots of other pros, I got to play with more of the average Joe types."
Sean Chaffin is a freelance writer in Crandall, Texas, and senior writer for Casino Player and Strictly Slots magazines. His work appears in numerous websites and publications. Follow him on Twitter @PokerTraditions or email him at seanchaffin@sbcglobal.net for story assignments.