Dwight Yoakam & The Bakersfield Beat Kick Off Residency at Wynn Las Vegas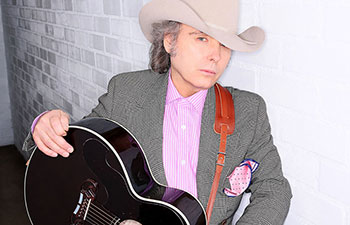 This December, GRAMMY Award-winning entertainment icon Dwight Yoakam will make his Wynn Las Vegas debut with a six-night residency, An Evening with Dwight Yoakam & The Bakersfield Beat, at the Encore Theater. Guests can expect to take a journey with songs, sights, and stories through California country music's dramatic arrival and lasting impact on American pop music culture Wednesday, Dec. 4 – Saturday, Dec. 14.
Beginning with the Dust Bowl era, Yoakam will take the audience on a musical excursion exploring the history of the sounds associated with Bakersfield, CA,  through songs and storytelling in this exclusive residency. Yoakam will perform a variety of the music that influenced and created the "Bakersfield" and "California Country-Rock" genres of country music from its early beginnings to its commercial zeniths, in addition to his own original music that was shaped and influenced by this legacy.
Throughout his career, Yoakam has sold more than 25 million albums worldwide and is a 21-time nominated, multiple GRAMMY Award winner. Nearly 40 of Yoakam's singles have charted on Billboard, with 14 peaking in the Top 10. Yoakam is a recipient of the Americana Music Association's Artist of the Year Award, and was inducted into the Nashville Songwriters Hall of Fame in the Songwriter/Artist category at the 49th Anniversary Gala on Oct. 14, 2019.
Yoakam will return to the Encore Theater stage in March 2020 for a three-night residency.For more information and to purchase tickets, visit www.wynnlasvegas.com