Discover the Extraordinary: Cirque Du Soleil celebrates 30 years of wonder and amazement in Las Vegas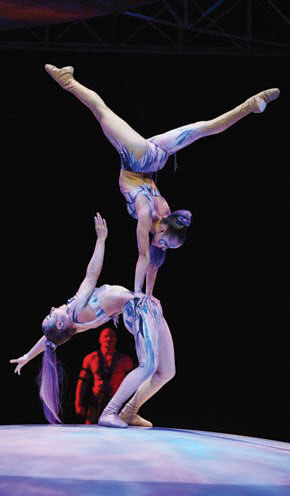 When Cirque du Soleil created its first permanent Las Vegas production with Mystère at Treasure Island Hotel & Casino in 1993, founder Guy Laliberté said his fledgling circus troupe wanted to "grow a flower in the desert." Safe to say that flower became a bouquet even he couldn't have imagined.
This year, the world-renowned entertainment group will celebrate significant milestone anniversaries for three of its Las Vegas resident productions: Michael Jackson ONE at Mandalay Bay Resort and Casino marking 10 years in June, O at Bellagio Resort & Casino celebrating 25 years of aquatic brilliance in October, and Mystère at Treasure Island Hotel & Casino, the show that started it all, commemorating 30 years in December.
"These three remarkable shows illustrate the creative diversity and staying power that has transcended through Cirque du Soleil since the company began," said Eric Grilly, president, Resident Shows Division and Affiliate Shows Division at Cirque du Soleil Entertainment Group. "Each of these productions remain as vibrant, inspiring and popular as they did when they debuted, and that is a true testament both to the creators and the cast and crew who continue to dazzle audiences from around the world each night."
As part of the year-long celebration, Cirque du Soleil is offering one lucky person a once-in-a-lifetime, all-inclusive VIP experience for two in Las Vegas. The "Big 30" sweepstakes winner and their guest will travel like a celebrity via first-class flight and stay in a luxury room at one of Las Vegas' finest hotels. The winner will receive VIP treatment with exclusive backstage access to all six Las Vegas Cirque du Soleil shows, and be transported to and around the Las Vegas Strip in a luxurious limousine from the moment the plane lands until the extravaganza experience comes to an end. For more details and to enter the sweepstakes, visit www.cirquedusoleil.com/las-vegas-shows/cirque-30th-social-sweepstakes.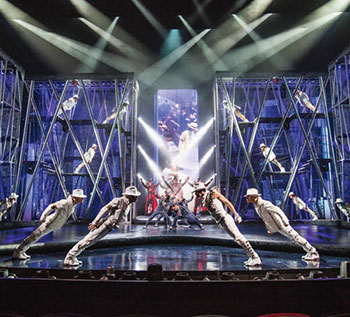 Setting the stage for Cirque du Soleil's overwhelming success in Las Vegas, Mystère has been seen by over 17 million fans with more than 13,000 shows performed since its first performance in 1993. The original must-see Cirque du Soleil production pushes the boundaries of what dreams and artistry can achieve when fusing together high-energy acrobatics with evocative choreography.
Since opening in 1998, O has performed over 11,000 performances featuring breathtaking acrobatics under, on, and above the water, creating an unparalleled experience that engages the audience's imagination and sense of wonder. The unique production that has been seen by more than 18 million fans delivers an innovative display of spectacular acrobats and artistic swimmers, including Olympians who perform 60-foot-high dives into a 1.5 million-gallon pool, taking the show to new heights night after night.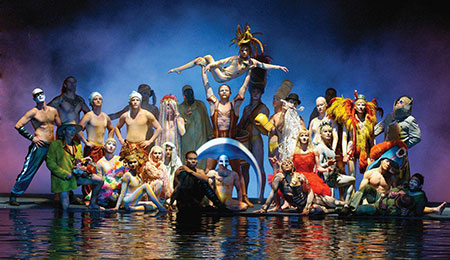 Inspired by the King of Pop, Michael Jackson ONE premiered in 2013 and has been seen by over five million guests. The electrifying production continues to stun fans through a blend of dynamic acrobatics, dance, mesmerizing visuals and a state-of-the-art surround-sound theater immersing audiences into Jackson's iconic discography.