Choosing Loose Video Poker
The reasoning of slot officials who avoid offering the highest-paying video poker doesn't make sense
By Frank Legato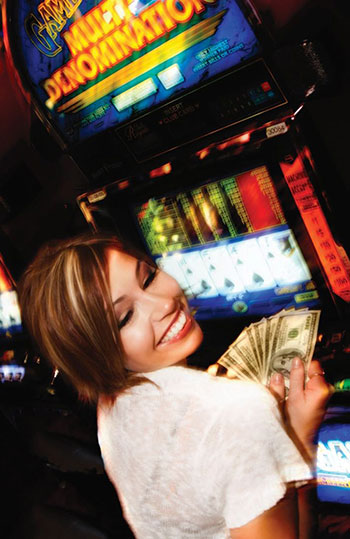 Our sister publication, Strictly Slots, this month publishes its annual "Loosest Slots Awards." Every year, this report takes actual statistics on slot payouts publicly reported by casinos in various jurisdictions and recognizes those casinos or casino regions that offer the highest payback percentages on the games.
What you will not find in the annual Loosest Slots report is video poker. None of the jurisdictions separate video poker from regular slots in reporting the "return-to-player" percentages, known in the trade as RTP.
What we've always told players about this is that the casinos with the highest overall payback percentages normally have good video poker pay tables as well. That's a good general rule—just look at casinos in Reno like the Atlantis and Peppermill, which have for years been at or near the top in slot payouts, and you'll consistently find good video poker there.
By way of background, video poker is unique on the slot floor in that with a little bit of easy research—that is to say, half a minute on your cellphone—you can know the overall return on a video poker machine by simply looking at the pay table. While online casinos often list the RTP for each slot game, in a physical casino, there normally is no such information available. Two identical-looking slot games—same title, same features—can have programs at the opposite ends of the available payback range.
Savvy video poker players know to look at the single-credit payouts in the table to ascertain whether the best game is being offered. For instance, in the classic Jacks or Better Draw Poker game, they look for a table that offers 9-for-1 for the full house and 6-fo-1 for the flush. Video poker players in countless community chat rooms tell each other where to find the "9/6 games."
Many slot operators are terrified by this fact. They see that a 9/6 game returns 99.54 percent of all wagers to players, providing they are played with perfect strategy. Slot operators in tourist spots, like the Las Vegas Strip in particular, will offer lower-paying schedules, like 7/5 Jacks or Better, or even 6/5 Bonus Poker.
Last month, I talked to current and past slot operators while doing a big feature on video poker, and I asked about these policies. Several were operators like Cliff Paige, slot director at the South Point, and Buddy Frank, who ran slots for years at Pechanga Resort in California. Those two always adopted the policy of offering the best pay tables in video poker, and they explained why offering only lousy pay tables is a misguided policy.
Using Jacks or Better as a basic example, both noted that the only way a 9/6 payback percentage is achieved is through perfect strategy— an expert, often a professional. The overall majority of players are getting at least two or three percentage points less, or even lower returns. Every-one thinks they know how to play poker, but the fact is that novices and recreational players more than make up for the few professionals and "advantage players" who can play the perfect strategy on the game.
The most compelling argument, made by Frank, for offering the highest pay tables is that video poker players know when the return is lower, and if they don't find a good return, they're not going to go seek out a slot machine to give away a 10 percent or higher house advantage. They'll vote with their feet—they'll walk out the door. The operator will simply lose that customer.
Frank and Paige both noted that it's a very good customer they are losing by tightening up the pay tables. Video poker players don't just play on vacation. They generally play several times a week. They bring people with them who do play the lower-paying slots. They spend money in a property's hotel, restaurants, sportsbook—they are high-value customers to the casino. It just doesn't make sense to discard them as customers over a couple of percentage points they're not likely to achieve in any event.
Frank even ran the slots for a few years at the Atlantis in Reno, a place rife with advantage players on any given night. The games offered the highest paybacks, and according to Frank, they were always profitable.
My favorite Buddy Frank quote from that article, published in the April edition of Global Gaming Business:
"To me, offering 7/5 poker is like having a produce department in a grocery store only offering rotting fruit. If you're going to offer poker, you should have a good paytable."
You might not be able to find the good pay tables looking at the payback charts we publish in our magazines, but from long experience as a lover of the game, I can tell you this: Go where the locals go. If you're in Las Vegas, go to the South Point, or go off the Strip to one of the Station, Boyd or other locals haunts. If you're in Reno, go to the Atlantis or Peppermill. If you're in Atlantic City…
Atlantic City has really tightened up its video poker in recent years. In past years, the answer was always the Borgata. When that place was co-owned by Boyd Gaming and MGM, it had a wide collection of the best video poker. After MGM Resorts bought out Boyd to own the casino outright, the good video poker disappeared.
I live near Atlantic City, and I have three locations where I know there is still half-decent video poker—Caesars Atlantic City has a good inventory. Harrah's Resort has a few in the higher denominations. Bally's has one wall where, at least the last time I was there, had exactly three decent games.
There are still places to play fair, high-return video poker. Seek them out. The other places are just offering you rotten produce.