Celebrating 25 years of Casino Player Magazine
A Word From Glenn Fine, Publisher Of Casino Player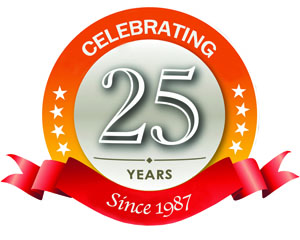 Hello, I'm Glenn Fine, the publisher of Casino Player (as well as our popular sister publication, Strictly Slots), and I wanted to mention a few quick things before you dive into our new issue.
This is an exciting time of the year for those of us in the gaming industry, due to the always-incredible Global Gaming Expo (G2E) event. Right now I'd like to take this opportunity to tell you a bit about our publishing business, and why this magazine has such a long and special history with casino enthusiasts as well as the executives who keep our industry moving forward.
Casino Player has been covering this industry for 25 years. That's a lifetime (a few lifetimes, really) in the publishing business. I'm very proud of the fact that this magazine is respected by players and casino executives around the world as the #1 source of information on what's new and exciting in our industry. We've always maintained a unique position among gaming publications, because we cover both sides of the fence: in every issue we interview and profile the most successful executives in the industry, while we also provide players with the tips and strategies they can use to beat the house.  We also give our readers the inside scoop on the hottest deals, discounts and promotions that certain casinos are offering, to help them choose which properties to stay and play at when they make their next visit to a gaming destination.
The end result is synergy. Casino executives and their marketing departments are forever trying to figure out new ways to get more people through their doors. Our magazine speaks directly to those people, because they're our subscribers.
And this is also why over the years, we've carefully cultivated a staff of highly respected gaming experts who contribute to every issue of Casino Player and share their personal insights and strategies for playing blackjack, craps, video poker, slots and every other casino game. The quality of our staff has always been paramount, and has allowed us to always create a quality magazine that receives tremendous positive feedback every month. It's why the top executives in the business want to be profiled in our publication, and it's also why so many players sign up for subscriptions.
If you're a player who is reading this, there is no question that a subscription to Casino Player is one of the best investments you'll ever make. For less than three dollars a month, you'll receive a new magazine every month that reveals the insider secrets that the top experts in the gaming industry use to beat the house—and to capitalize on all of the special deals, promotions and comps that casinos offer (and which most players are unaware of).
I want to thank the loyal readers of this magazine. Every month, we receive letters and emails from readers who have followed us for 5, 10 or even 20 years. We deeply appreciate all of our readers and subscribers, and we strive every month to put together a new issue that will educate them, entertain them, and help them to make their next casino visit more enjoyable than ever.
And I want to thank the casinos, too. Without their support and their constant creativity and marketing ideas, we wouldn't have reached our 25th anniversary. The best gaming properties in the USA know that our readership is exactly who they want to reach—and it's not just about reaching gamblers, it's about having a way to tell customers (and potential customers) about the excitement and special deals that await them.
I thank you all for your support, and here's to another 25 years!
Regards,
Glenn Fine