Blasts From the Past
Casino Player runs down the last 25 years of gaming industry history
by Rob Wiser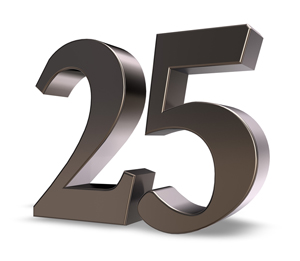 Since this year marks the 25th anniversary of Casino Player, we'd like to take a stroll down Memory Lane and recap the highlights—as well as a few of the lowlights—of the gaming industry's past 25 years.
1988, the year Casino Player published its first issue, doesn't seem that long ago—yet in this hyper-competitive, innovation-driven business, a quarter century might as well be an eternity.  And the timing of this 25th anniversary story is almost perfect because 1988 was arguably the most important year the industry has ever seen. Seismic events were under way that would shape the industry into the juggernaut it is today.
1988
As a flamboyant casino operator named Steve Wynn constructs the Las Vegas Strip's first "mega-resort"—a project that industry-watchers predict will be a colossal failure—a piece of    legislation is quietly introduced in Washington, that will have a similarly profound effect on the future of gaming.
The Indian Gaming Regulatory Act is enacted by Congress, creating a framework to govern Indian gaming. By entitling tribes to conduct gaming on their reservations, the U.S. government aims to promote their economic development and self-sufficiency. But the act's vague wording opens financial floodgates beyond what anyone could have imagined.  Almost overnight, 150 tribe-owned casinos are greeting gamblers.
Rather than manage their own operations, some tribes choose to partner with non-            Indian casino companies thatare eager to invest capital in exchange for a chunk of the profits. While the politicians who approved the act probably envision low-stakes Indian bingo halls, tribes hammer out compacts with their home states to create full-scale resorts with thousands of slot machines and Vegas-style card games. Built on sovereign land and not subject to normal taxation, some of these casinos are enormously profitable and turn tribes into major industry players.
But the boom that Indian gaming triggered extends far beyond the reservations. Jealous state legislators around the country, trying to find ways to raise revenues without raising taxes, rush to legalize "limited" forms of casino gambling in their own states. Casinos soon sprout up in Colorado, Illinois, Indiana, Iowa, Louisiana, Mississippi, Missouri, and South Dakota.  As these casinos haul in revenue and become viewed as a generally harmless form of entertainment—defying the dire predictions of the anti-gambling crowd—other states hop on the bandwagon.
1989
On the night of November 22, The Mirage opens to massive fanfare. "The intent," says Steve Wynn, "is to establish a feeling, an impression that The Mirage is something entirely new and different—a resort hotel which includes a casino, not a casino that includes a hotel. Something one certainly would not expect to find in Las Vegas."
The 3,049-room, $630 million resort boasts white tigers, a rainforest, an erupting volcano and first-class amenities. Industry-watchers scoff that the project will need to bring in a million dollars a day in revenue to pay off its seven-year construction loan. The Mirage shatters industry records by winning more than $40 million from gamblers in its first month, and pays off the loan in just 18 months. Meanwhile, rival gaming companies race to build their own super-sized luxury resorts, in which gambling is just one of the amenities offered.
That same year, the innovative Rio "all suite" casino, breaks ground in Las Vegas. The colorful, high-energy resort is the first to bridge the gap between younger locals and tourists in a major way.  A decade later, Harrah's Entertainment would close its purchase of the Rio for $888 million.
One of the media highlights of '89 is motorcycle daredevil Robbie Knievel, son of Evel Knievel, successfully jumping the fountains at Caesars Palace. In 1967, Evel nearly died trying to perform the same death-defying stunt.
On a sadder note, larger-than-life casino boss Benny Binion dies on Christmas Day at age 85. One of the founding fathers of Las Vegas gambling, he opened the famed Binion's Horseshoe casino in downtown Vegas in 1951 and summed up his business philosophy as "good food, good whiskey, good gamble." Perhaps his greatest legacy is the World Series of Poker, which he founded at the Horseshoe in 1971.
1990
Donald Trump opens his lavish Trump Taj Mahal, which instantly dominates the Atlantic City market. A few months later in Las Vegas, Circus Circus Enterprises' $290 million Excalibur Hotel Casino arrives as the largest resort in the world. The property's 4,000 medieval-themed rooms are packed from the start.
One massive project             announced this year that still hasn't come to fruition is a $5                  billion elevated rail line that aims to connect Southern California to Las Vegas. The original plan calls for high-speed trains to whisk tourists from Anaheim to Vegas at 280 miles an hour. For the price of a $110 ticket, you could be on the Vegas Strip in a mere 70 minutes.
In June 2008, the long-dormant project makes news when President Bush signs a transportation bill that allocates $45 million for the train—a tiny fraction of the total budget, but maybe enough to finally get things rolling.
1991
On April 1, gaming expands into the heartland when the President, the Diamond Lady and the Casino Belle riverboats open for business in Iowa.  Laws require the boats to leave shore and cruise, with gamblers restricted to a $200 budget per cruise. Later in the year, Illinois offers "no limit" betting on its first gambling riverboat, the Alton Belle, stealing the spotlight—and a ton of customers—away from Iowa.
Meanwhile, Kirk Kerkorian breaks ground on his billion-dollar MGM Grand Hotel and Theme Park in Las Vegas. The hotel's three 30-story towers will bring Vegas's room count to more than 75,000—ten times that of Atlantic City.
1992
On February 15, Indian gaming rockets to new heights with the arrival of Foxwoods in Connecticut just outside the rural town of Ledyard. Owned by the Mashantucket Pequot Tribe, the casino does not offer slot machines at first and is seen as an extension of the tribe's popular high-stakes bingo facility. The Pequots are intent on making a big splash, however, as evidenced by Frank Sinatra christening the property's theater with five sold-out shows.
As huge crowds flock to the East Coast's first Indian gaming hall, the tribe manages to work out a compact with the state that allows the addition of slots. In just a few years, Foxwoods becomes the biggest and most profitable casino in the world.
In Mississippi, the state's first floating casino, the Jubilee, opens its doors to eager gamblers. Prior to the legalization of gaming, the         economic situation on the Gulf Coast and in Tunica was bleak. Casinos then propel these regions into an era of rapid expansion and booming tourism. The growing ensemble of gaming properties provides an enormous influx of tax revenue, which counties and cities pour into improvements. The Gulf Coast's renaissance becomes known as "The Mississippi Miracle."
1993
Sports betting is officially made illegal in the United States, with the exception of Nevada, Oregon and Delaware. New Jersey is given a one-year window in which to approve sports betting, but efforts to get the measure passed ultimately end in failure.
On October 15, the "second wave" of Las Vegas mega-resorts kicks off with the opening of Circus Circus' Luxor, a $375 million, 2,500-room, Egyptian-themed pyramid sheathed in black glass. Crowds marvel at the property's bold design and unique layout, though it causes a number of operational problems at first. Four years later, after investing $250 million in renovations and expansions, the property begins to realize its full potential.
Circus Circus also debuts a $90 million pink-domed theme park behind its namesake property on the Las Vegas Strip. Its roller coasters, animated dinosaurs, and replica of the Grand Canyon indicate that Las Vegas is embracing a more "family-friendly" image.
This attempt to broaden the Vegas appeal goes to the next level with the opening of Steve Wynn's $450 million Treasure Island, which boasts nightly pirate battles and            pyrotechnics in the "Buccaneer Bay" outside the casino entrance.  (When the "family-friendly" marketing strategy proves to be incongruous with Sin City, Treasure Island shifts toward a more adult, contemporary theme and renamed itself "T.I." in 2003.)
Huge crowds gather to watch the fiery implosion of the Dunes, starting the trend of heavily hyped demolitions as "old school"  Vegas properties are brought down to clear room for newer, flashier resorts.  (The fall of the Dunes, known as the last of the mob-controlled casinos, is laden with symbolism; the Strip is now run by major public corporations.) Steve Wynn stages the event like a Hollywood production, with blasts from Treasure Island's pirate cannons       accompanying the destruction.
Meanwhile, Louisiana officially introduces casino gambling on November 8, with the opening of the Showboat's Star Casino on Lake Pontchartrain, just outside New Orleans. The Big Easy's boats, however, are overshadowed by more successful operations in Shreveport and on the Texas border.
This landmark year for Las Vegas concludes with the opening of the 5,000-room MGM Grand. Barbra Streisand makes her return to the stage to perform for invited VIPs, ensuring a media circus. The colossal resort, however, is beset by logistical problems. It takes a few years and an additional $250           million investment for former Caesars boss Terry Lanni to get things running smoothly.
1994
Next to the U.S./Canadian border, across the river from Detroit, Michigan, Casino Windsor opens its temporary casino on May 17. Caesars, Circus and Hilton manage the enormous facility.  A riverboat is added to accommodate players, and the permanent casino opens four years later.
In Las Vegas, a series of overhead skywalks open on the "four corners" of the Strip, at the bustling intersection of Las Vegas Blvd. and Tropicana Avenue. This seamlessly connects Tropicana, MGM Grand, Excalibur and Luxor, ensuring that more foot traffic flows through each property.
Meanwhile, Las Vegas' most popular locals-oriented casino, Sam's Town, completes a $100 million expansion which adds 650 new rooms, an indoor park, a variety of restaurants, and a larger casino. This gives Boyd Gaming Corp. a megaresort-sized property several miles from the Strip, offering local gamblers, and tourists a budget-friendly alternative.
In Iowa, voters authorize reel spinning slot machines at state racetracks. $26 million is spent to outfit Prairie Meadows with a casino containing 1,100 slots. This "racino" (a hybrid racetrack/casino) opens for business the following year. Its machines generate $119.3 million in revenue within a 12-month period. This proves the viablity of the racino concept, which also rescues the ailing horse racing industry. Slot revenues enable the tracks to offer higher purses, which attract the best competitors in the sport.
Finally, 1994 was the year that Casino Player presented its first annual "Loosest Slots Awards."  TropWorld in Atlantic City is awarded the "Loosest Overall Slots" award on the East Coast, while the casinos of downtown Las Vegas capture the top spot in Nevada.
1995
Peter Morton opens the Hard Rock Hotel Casino on Paradise Road in Las Vegas. The first gaming property geared to the "Gen-X" crowd, the Hard Rock and its young, hip attitude—exemplified by the rock music pumping in its casino—is an imme-diate success.
The $500 million Stratosphere Hotel Casino and Tower celebrates its grand opening at the site of the former Vegas World on the Las Vegas Strip. The 1,149-ft. observation tower is a hit, but the casino is a bust. Shortly after opening, the Stratosphere Corporation is forced to file for bankruptcy. Construction on the second tower is halted with only a few stories partially built. Corporate raider Carl Ichan gains control by buying a majority of the outstanding bonds. A billion-dollar addition will be completed in June 2001, turning the Stratosphere into a popular property—particularly among gamblers, who appreciate the player-friendly odds and loose machines.
Slot machine manufacturer IGT announces its plans to develop a "Wheel of Fortune"-themed slot machine, based on the world's most popular game show. The machine goes on to become the most popular slot game of all time, inspiring numerous spinoffs (no pun intended).
In December, downtown Las Vegas unveils the $70 million Fremont Street Experience, featuring dazzling computer-generated graphics projected across a massive overhead canopy, set to booming music. The attraction serves to unify the casinos along the downtown corridor and creates a reason for tourists to venture off the Strip.
The same month, Indiana introduces casino gambling with the opening of Aztar's City of Evansville, a 2,700-passenger riverboat with 35,000 square feet of gaming space.
1996
Mohegan Sun opens in Uncasville, Connecticut. The megaresort is based on 240 acres along the banks of the Thames River, and is the second largest in the country (right behind Foxwoods). The property features major sporting events and concerts in Mohegan Sun Arena, while its sprawling casino draws crowds to its thousands of slot machines and hundreds of gaming tables.  As with Foxwoods, the tribal-owned resort plows its immense  profits into a series of expansion projects.
On the Las Vegas Strip, the legendary Sands—once the stomping grounds of the Rat Pack—is imploded in November. This clears room for Las Vegas Sands Corp., run by mogul Sheldon Adelson, to begin construction on The Venetian.
The world loses another Vegas legend when George Burns dies at the age of 100.  The lights on the Las Vegas Strip are dimmed in his honor.
1997
The New York-New York resort celebrates its grand opening in Las Vegas on January 3. One of the most successful properties to open on the Strip since the debut of The Mirage, the $460 million, 2,000-room resort—with its wonderfully detailed Manhattan-themed skyline and interior—continues the trend of elaborately "themed" properties arriving on the Strip.
In April, Mike Tyson and Evander Holyfield square off in a rematch at MGM Grand's arena. The heavyweight title bout is cut short when, in one of the most infamous events in sports history, Tyson bites a chunk out of Holyfield's ear.            Unruly mobs of furious fans stampede through the casino afterward, making the evening a disaster.
On a more positive note, gaming arrives in North Carolina on November 13 with the opening of Harrah's Cherokee Casino, an $85 million, 175,000-square-foot facility containing only slot machines. Owned by the Eastern Band of Cherokee Indians and operated by Harrah's Entertainment, it's another example of the successful synergy between veteran gaming companies and federally recognized Indian tribes.
1998
Another Harrah's-operated casino, the Horseshoe Southern Indiana riverboat (formerly Caesars Indiana), debuts a complex featuring a four-deck riverboat called The Legend. The largest riverboat casino in the country, its amenities include a hotel, pavilion, multiple restaurants, a golf course, and a showroom.
But without question, the new gaming property of the year is Bellagio, Steve Wynn's  pièce de résistance. The $1.6 billion Italian-inspired resort features luxury stores, world-class restaurants, a man-made lake filled with water fountains choreographed to music, and an art gallery worth hundreds of millions of dollars. Wynn outdoes himself with this ultra-sophisticated resort, which forever changes the city's kitschy, gaudy reputation.
This is also the year of Frank Sinatra's passing. Ol' Blue Eyes succumbs to a heart attack at age 82. The next night, the lights on the Las Vegas Strip are dimmed in honor of the man who made it the most swingin' town on earth.
1999
In March, the Beau Rivage (French translation: "beautiful shore") opens its 1,780-room hotel-casino, making it the largest gaming property in the United States outside of Nevada. Local law requires its casino to be based on a huge floating barge,      connected to a land-based facility that contains its hotel, restaurants and other amenities.
On the Las Vegas Strip, the $1.5 billion Venetian debuts—only two years after breaking ground—with a flutter of white doves, sounding trumpets and singing gondoliers. Its magnificient design is inspired by owner Sheldon Adelson's honeymoon in Venice.
Adelson breaks the rules of traditional casino-hotel design by making every room an oversized suite, gearing the property toward hosting conventions and business travelers.  The massive gatherings constantly being held in the attached convention center fill his hotel rooms midweek, making the resort extremely profitable. Today, the Venetian is part of a vast complex that includes the Sands Expo Convention Center and the $1.9 billion Palazzo Hotel and Casino Resort. It is the largest hotel and resort complex in the world, offering a staggering 7,128 hotel rooms and suites.
2000
Steve Wynn's company, Mirage Resorts, sees it stock price drop and MGM Grand makes a takeover bid. The two sides eventually agree to a $4.4 billion deal, with MGM Grand also assuming about $2 billion of Mirage debt.  The resulting mega-corporation would be renamed MGM Mirage.
Wynn walks away with about $500 million. Rather than retire at age 58, the relentless entrepreneur tears down the Desert Inn and begins developing his most ambitious resort ever: Wynn Las Vegas.
2001
The September 11 terrorist attacks send Las Vegas' economy into a tailspin. With travelers afraid to fly, tourism plummets, triggering a chain reaction of layoffs and bankruptcies. It will take more than two years for the local economy to fully recover.
It's a less-than-ideal moment to open a new resort, but in November, the Palms opens a mile west of the Strip on Flamingo Road. Industry-watchers question the boutique-sized resort's chances; with only 430 rooms and budgeted at a modest $285 million, it's directly across the street from the much larger and well-established Rio. The bigger question mark is whether owner George Maloof's strategy—targeting young, hip partiers as well as local gamblers—will pay off.
Maloof does an excellent job catering to locals with loose slots and generous promotions, while young tourists and celebrities flock to the nightclub Rain, the futuristic Ghostbar lounge, and a constant cavalcade of events and concerts. The following year, in a stroke of marketing genius, Maloof invites MTV to use his resort as the backdrop for its "Real World" reality series. To house the cast, he demolishes six rooms and spends $2 million to construct the      "Real World Suite." Images of the Palms and its sexy, hard-partying atmosphere are beamed all over the planet. Soon other resorts are amping up their nightlife offerings to emulate its success.
2002
Celine Dion announces her three-year, 600-show contract to perform five nights a week at Caesars Palace. In a bid to reclaim its position among Vegas' most elite properties, Caesars builds a state-of-the-art arena, the 4,000-seat Colosseum, to house Dion's show.  The epic production, titled "A New Day," opens the following year—featuring Dion performing her biggest hits against an array of dancers and special effects.
2003
In March, the first episode of the World Poker Tour airs on television, turning the game into a ratings-grabbing spectator sport. WPT creator Steve Lipscomb, a former documentary filmmaker, incorporates an             ingenious twist: tiny cameras are mounted in the table, enabling viewers at home to see the players' hole cards. Computer-generated graphics and play-by-play analysis heighten the excitement and give the show the look and feel of a professional sports event.
The inaugural season concludes with the first WPT Championship, held at Las Vegas' Bellagio casino. The show's impressive ratings inspire NBC to air WPT's "Battle of Champions" tournament the following year in a prized time slot, pitting it against CBS' coverage of the Super Bowl XXXVII pre-game show. The WPT is a major catalyst behind the poker boom, attracting millions of newcomers to the game and turning top players into celebrities.
On July 2, the Borgata Hotel Casino and Spa arrives, bringing the first billion-dollar megaresort to  Atlantic City. This joint venture between Boyd Gaming and MGM Mirage is the first new hotel property to debut in the market in 13 years. Featuring 2,000 rooms, fine dining, hip nightlife, and a sexy, sophisticated image, The Borgata, an instant sensation, prompts numerous other Atlantic City properties to expand and reinvent themselves.
2004
The Tropicana in Atlantic City unveils "The Quarter," a $280 million retail and entertainment complex that invigorates the overall market.  Forward-thinking Tropicana executives anticipated that Atlantic City would need to undergo the same shift that reshaped Las Vegas, with the emphasis shifting from gambling to high-end dining, entertainment, and nightlife. The Trop also adds the Havana Tower with 505 new guest rooms, 45,000 square feet of meeting space, and 2,400 new parking spaces.
Harrah's Entertainment purchases the legendary Binion's Horseshoe casino in downtown Vegas, then sells it to MTR Gaming Group—but retains the rights to the Horseshoe brand and the World Series of Poker. Later that year, Harrah's closes on the purchase of Horseshoe Gaming Holding Corporation.
A much larger, industry-changing transaction begins to take shape when MGM Mirage proposes to acquire Mandalay Resort Group, formerly known as Circus Circus Enterprises. Mandalay Resort Group's major properties include Mandalay Bay, Luxor, Excalibur and Circus Circus, as well as resorts in Tunica, Illinois,            Detroit and Reno. The deal is completed the following year, with MGM Mirage paying $4.8 billion and assuming $2.5 billion in debt.
2005
Hurricane Katrina strikes in August. The consequences are catastrophic. While the flooding of New Orleans garners most of the media attention, the damage to Mississippi's Gulf Coast is worse. Entire neighborhoods are obliterated by 30-foot tidal waves.  All of its 12 casinos—which are required to float on water—are shut down,. More than half are destroyed. Mississippi's vitally important gaming market—the third largest in the country after Las Vegas and Atlantic City—is wiped out overnight.
The laws are quickly amended to allow casinos to rebuild on dry land. This spurs massive re-investments in the region, as its gaming industry mounts a comeback. Eventually, the Gulf Coast's casinos return even bigger and better         than before.
In Las Vegas, Steve Wynn completes his own comeback with the opening of Wynn Las Vegas. The amazingly opulent $2.7 billion resort boasts 2,716 rooms, 18 restaurants, a 45-foot waterfall cascading down a massive artificial mountain, and a shopping promenade featuring upscale brands like Chanel, Dior and Louis Vuitton.  A Ferrari and Maserati dealership is even located adjacent to the casino.
Harrah's completes its takeover of Caesars Entertainment. The merger makes Harrah's the world's largest gambling company, with more than 40 casinos and almost 100,000 employees. Harrah's announces that it will consolidate most of its casinos under the Harrah's, Rio, Caesars and Horseshoe brands.
2006
The beleaguered Gulf Coast has cause to celebrate as The Beau           Rivage re-opens in Biloxi on August 29, exactly one year to the day after Hurricane Katrina struck. Rather than simply repair the damage to the property, MGM Mirage invests $550 million to renovate and upgrade its offerings, adding a gorgeous poker room (modeled after the famous poker facility at Bellagio), a world-class golf course, and new restaurants. In addition, the resort completely remodels its 1,740 hotel rooms.
The Seminole Tribe of Florida, the first U.S. tribe to get into the gambling business in 1979, announces its purchase of the famed Hard Rock brand, including its casinos, restaurants, hotels and huge collection of rock 'n' roll memorabilia.  The Hard Rock Hotel in Las Vegas is not included in the deal. The $965 million deal with London-based Rank Group PLC is believed to mark the first time that an American Indian tribe has purchased a major international corporation. The Seminoles had already achieved great success by partnering with Hard Rock to launch gambling and entertainment complexes in Tampa and Hollywood, Florida.
In September, just before adjourning for midterm elections, the House of Representatives and Senate pass legislation that deals a crippling blow to the Internet gambling industry. The legislation is tucked into the SAFE Port Act, which is designed to prevent nuclear, chemical and biological materials from being smuggled into the U.S. in shipping containers. (If you're wondering how playing poker online is related to thwarting a biological terrorist attack, well, we're all wondering the same thing.)
While the act does not make gambling online illegal, it prohibits banks, credit cards and other financial intermediaries from transferring funds to online gaming sites, thereby making it difficult for most U.S. gamblers to fund their play.  The act is signed into law on October 13,  by President Bush, sending the online gaming industry into a tailspin.
2007
Peter Morton, co-founder of the Hard Rock brand and creator of the Hard Rock Hotel in Las Vegas, cashes in his chips as Morgan's Hotel Group buys his casino-hotel for $770 million. (Morton opened the resort in 1995 at a construction cost of $80 million.) The purchase gives Morgan's a foothold in the world's largest hotel market. Morgan's embarks on ambitious expansion plans, which will effectively double the size of the property.
On November 14, authorities charged 23 people in connection with an illegal sports gambling ring that was allegedly run out of the Borgata's poker room. Six of the 23 were Borgata employees, and four             of the others were known mob associates.
In December, Celine Dion concludes her titanic five-year           engagement at Caesars Palace. Since opening in March 2003, Dion's show, "A New Day," grosses more than $400 million and is seen by nearly three million fans. Tickets for the farewell show fetch as much as $1,899 on eBay.  A few months later, Bette Midler takes center stage at the Colosseum with her own glitzy production, "The Showgirl Must Go On."
2008
In January, one of the largest leveraged buyouts in history is completed as Hamlet Holdings, a private equity firm, buys Harrah's Entertainment for just north of $15 billion. In April, Harrah's Entertainment's board of directors decides to change the name of the company to Caesars Entertainment Corporation. The name change is designed to capitalize on the international name recognition of the Caesars brand.
In June, Borgata opens its upscale boutique hotel, "The Water Club" adding 800 additional guest rooms to the complex.
At year's end, Steve Wynn unveils Encore. The $2.3 billion property contains over 2,000 luxury suites, a casino encased in glass that overlooks several pools, penthouse baccarat tables geared toward the highest of rollers, and an array of other dazzling amenities.
2009
In August, the Tropicana's new CEO, Alex Yemenidjian, announces a $165 million, multiphase plan to renovate the property in a colorful South Beach style. The third phase, which includes a Nikki Beach Night Club and Nikki Beach multimillion-dollar pool renovation, reaches completion roughly two years later.
On March 1, The M Resort in Las Vegas opens with a bang, after a 10-minute fireworks display over the resort's pool.
Las Vegas Sands Corp. is granted one of five stand-alone casino liscenses and opens Sands Casino Resort Bethlehem in Pennsylvania on May 22.  Two years later, it opened its hotel on May 27.
Parx Casino and Racing, formerly Philadelphia Park Racetrack and Casino, opens as the largest casino gaming complex in Pennsylvania. Owned and operated by Greenwood Gaming and Entertainment, Parx's casino—which is open for action 24/7—contains 3,500 slot machines, 140 live table games, a poker room with 60 tables, live racing and simulcast action, and several dining options and bars.
CityCenter (also known as CityCenter Las Vegas), the largest privately funded construction             project in the history of the United States, opens in the heart of the Las Vegas Strip. The gigantic project is connected by a people mover system to adjacent MGM properties Monte Carlo Las Vegas and Bellagio Las Vegas. The original cost estimate of $4 billion reportedly soars to over $9 billion due to design changes and rising construction costs. The complex includes a 4,000-room hotel-casino (Aria), along with residential condo towers, boutique hotels, and a retail and entertainment district.
2010
Casinos in Pennsylvania began operating table games in July, making the Keystone State a full-scale casino destination.
In September, SugarHouse Casino opens as the first casino in the city of Philadelphia. SugarHouse is based on the Delaware River's waterfront, just a short cab ride from Philadelphia Int'l Airport. The casino boasts live table games and a huge assortment of slots.
On December 15, Cosmopolitan of Las Vegas opens just south of the Bellagio on the west side of the Las Vegas Strip. The glamorous $3.9 billion resort features 2,995 rooms along with75,000 square-foot casino; massive amounts of retail, restaurants options, a huge spa and fitness facility; and a 1,800-seat theater. It's the only hotel-casino to open on the Strip this year.
2011
On March 15, Celine Dion makes a comeback and begins a three-year residency at The Colosseum at Caesars Palace. The new show, Celine,  features 31 musicians, consisting of a full orchestra and band.  Additionally, it was reported in January that ticket sales for the show had already passed the $10 million mark, the fastest sale in the history of the venue. Dion will perform an estimated 70 shows per year until 2014.
On May 25, Casino Monte Lago re-opens at Lake Las Vegas.
Elton John returns to The Colosseum at Caesars Palace on September 28 with The Million Dollar Piano.  The resident show plays through December 2013.
Resorts World Casino New York City opens in November.  A prime example of the "racino" concept, Resorts World has a casino packed with some 5,000 video slot and gaming machines(including electronic table games) attached to the famous Aqueduct Racetrack.
2012
This is a remarkable year for the gaming industry, highlighted by the arrival of brand-new gaming resorts, dramatic renovations to existing properties, and a series of high-stakes deals—including partnerships between Las Vegas properties and superstar entertainers.
Move over Atlantic City, you're now No. 3.Gaming is now a $3 billion industry in Pennsylvania, making the state the No. 2 gaming market in the U.S. behind Nevada.
In February, Trump Entertainment Resorts announces that it has reached a sale agreement  with Landry's Inc. The Houston-based company purchases Trump Marina for only $38 million and re-brands it as Golden Nugget Atlantic City. Later in the year, Landry's purchases the Isle Casino Hotel in Biloxi, Mississippi from Isle of Capri Casinos for $45 million. Landry's announces plans to renovate and rebrand the property as a Golden Nugget, with completion planned for 2014.
In April, Revel Atlantic City debuts on 20 acres of beachfront land adjacent to the Showboat Hotel & Casino. It is the first new resort to open in Atlantic City in nine years. Its hotel tower, which boasts more than 1,800 rooms and suites with sweeping ocean views, is the tallest structure in Atlantic City and the second tallest in the state of New Jersey. Beyond its vast 130,000 square-foot casino, the $2.6 billion resort features two nightclubs, 13 restaurants, two live entertainment venues, multiple swimming pools, and a two-acre landscaped outdoor deck overlooking the ocean. Beyonce performs during the resort's opening             weekend.
In May, Margaritaville Casino opens in Biloxi, Mississippi.  The 68,000 square-foot property, located in the "Back Bay" area of Biloxi,, is owned by singer Jimmy Buffett in conjunction with other investors. Named after Buffet's classic song "Margaritaville," the franchise continues to expand. Today it has locations in tourist        destinations in the United States, Canada, Mexico and the Caribbean.
In June, Maryland Live! Casino opens its first phase. This casino and entertainment complex in Hanover, Maryland, owned and operated by The Cordish Company, features 3,200 slot machines and electronic table games. The second phase opens a few months later, bringing the total to 3,750 machines.
The D Las Vegas Casino Hotel (formerly Fitzgeralds Casino & Hotel) in downtown Las Vegas, opens in October.  This 34-story, 638-room hotel is owned and operated by Derek and Greg Stevens. The D's hip, modern casino has approximately 940 slot machines and 29 table games located on two floors.
In September, the Golden Gate completes an almost $15 million expansion and renovation project that includes a new 35,000  square-foot, five-story luxury tower with 14 hotel suites and two penthouses that take up the entire fifth floor, bringing the property's total number of hotel rooms to 122.
L'Auberge Casino & Hotel Baton Rouge makes a triumphant debut, extending the brand of Pinnacle Entertainment's flagship property, L'Auberge du Lac in Lake Charles, Louisiana.
Antonio Esfandiari collects a record-breaking first prize of $18.3 million in July when he wins  The Big One for One Drop, a charitable WSOP event with a $1 million buy-in. He also holds the title for the most WSOP earnings, coming in at a staggering $19,385,048.
In August, Mohegan Gaming Advisors—a subsidiary of the Mohegan Tribal Gaming Authority which owns and operates Mohegan Sun in Connecticut and Mohegan Sun at Pocono Downs in Pennsylvania—announces that it will take over management of Resorts Casino Hotel in Atlantic City (pending regulatory approval). Shortly after the announcement, in a unique cross-promotion, Mohegan Sun in Connecticut, Mohegan Sun at Pocono Downs in Pennsylvania, and Resorts Casino Hotel in Atlantic City begin offering guests a new way to use and earn their rewards points. The three properties launch a cross-marketing promotion that allows guests to use their rewards points at any of the three properties.
In October, Hurricane Sandy strikes. Its impact on the Northeastern United States is devastating, flooding streets and tunnels and cutting power. Atlantic City suffers far less damage than much of nearby coastal New Jersey. Although the market's 12 casinos are forced to close for several days.  Atlantic City's casinos soon re-open for business.
On the entertainment front, no less than three superstars began residencies at Las Vegas Strip resorts during the month of December. Shania Twain began her headline run at the Colosseum at Caesars Palace, where she will perform several dozen shows over the next two years. Her Vegas show, "Still the One," is heralded as a spectacular comeback; Twain had not performed in public since her "Up!" tour ended in 2004.
In the same month, a new  show featuring country superstars Tim McGraw and Faith Hill, "Soul 2 Soul," kicks off its run at The Venetian Theatre in Las Vegas. The show features the married couple performing their solo hits, as well as duets. I n 2006, their "Soul 2 Soul" tour was the highest-grossing country tour of all the time.  At The Venetian, fans are able to see them in an unusually intimate setting.
On December 18, the Venetian brings Broadway to Las Vegas with the premire of the  Tony Award-nominated musical Rock Of Ages.
The ever-evolving gaming industry has undergone massive transformations over the last two and  a half decades.  As for what the next 25 years will hold, check back with us in 2038 for the full report. Blackjack dealers replaced by cyborgs? The debut of Wynn Mars, the first trillion-dollar casino?
It'll be interesting, and a whole lot of fun. That much is a safe bet. ´