BEST OF SLOTS 2017
Our Annual Review Of Your Favorite Slots— And The Casinos That Offer Them!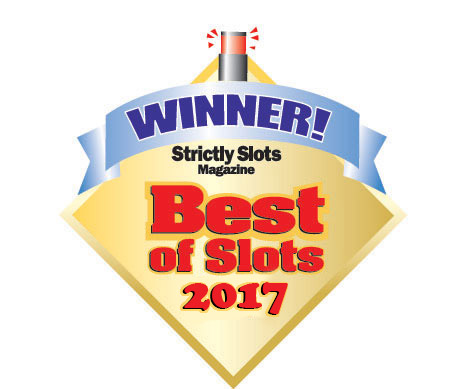 Across the country slot-machine manufacturers both big and small are constantly hard at work designing new styles of games that will impact slot floors significantly over the coming years. Relatively new to this flood are the games where skill is a factor in winning money. From the enhanced shooter games to the latest arcade-style hits, skill games have taken root in casinos, and their impact on the industry continues to grow each year. But if skill games aren't your thing, rest assured – there's no shortage of the more traditional slots to be had.
One constant among manufacturers as these new games are developed has been player research. All are bringing in players to test drive these new games and offer their feedback, with operators watching their reactions very closely, and heeding their input. That's because those who make or operate slot machines know who makes the ultimate decision on what's successful-the players. You. And that's why Strictly Slots has been running its own player survey since 2001.
Welcome to the 2017 Best of Slots issue! This is your response to our annual survey, which asks readers to choose their favorite casinos from across the country, identifying properties that offer players the best and most enjoyable slot experience.
In these regional breakdown, we reveal your selections for the top casinos for slots from coast-to-coast, with categories that range from Best Penny Slots to Best $5+ Slots—and everything in between— to Best Comps, Best Slot Clubs, Casino Where Your Feel Luckiest, Best Promotions, Friendliest Casino and much more.
As always, I want to take a moment to thank our readers for their participation—we quite literally couldn't do it without you.
Now, let's have a look at this year's winners!
(click the links below to view)