AHEAD OF THE CURVE
An inside look at the future of slots with Next Gaming's CEO Michael Darley
By J. Phillip Vogel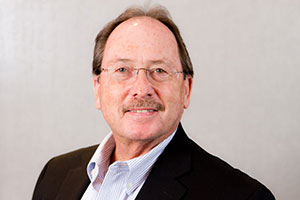 Next Gaming, headquartered in Las Vegas, NV has put together a team of sea­soned casino and gaming profession­als, creative design artists and technical experts to create some of the most entertaining and compelling skill-based slot games. Tapping into decades of knowledge in multiple aspects of casino operations, the company has combined its game de­signs to be engaging, exciting, challenging and capable of meet­ing the performance standards expected for revenue genera­tion.
Strictly Slots spoke with Next Gaming's CEO Michael Darley to discuss the future of skill gaming and find out what this breakthrough company has in store for the slot floor.
Skill games have been around for a few years with mixed results. What separates Next Gaming from other skill game developers?  From traditional slot manufacturers?
Though skill-based games have been in the market for a while, they are evolutionary within the gaming community. I think it's expected that it will take some time to assess player behavior and acceptance as we introduce new machines and entertainment experiences.
In comparison to other developers, our games are designed to replicate the benchmarks that are expected in a traditional slot machine. Our team has focused on insuring the various attributes that equate to machine performance and casino profitability are main characteristics of all of our games.
One of the unique aspects of Next Gaming is that we also have a library of our "core" or "traditional" video real slots. For our customers, this offers a wide selection of products. Additionally, our cabinet is utilitarian as it will host both skill-based games and our core titles.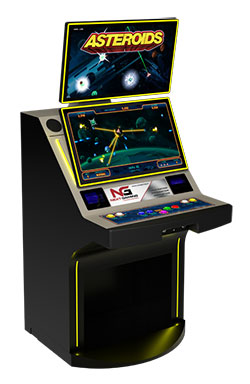 For players unfamiliar with skill games, how much of a learning curve is there? Can they sit down and play successfully right away?
With IP partnerships with Taito for Arkanoid and Bust-A-Move and Atari for Asteroids, as well as the com­pany's own game ZForce, these games have a famil­iarity that transcends all age groups. Appealing to an audience who has fond memories of these games, those who have spent many hours honing their skills, reduces the learning curve dramatically.
Our games are player friendly and very intuitive. A new or novice player will easily adapt within minutes. We have also designed three different skill levels, from easy to normal to hard which allows the player to choose their entry point and allows them to experience the games in a manner that's comfortable with their skill-set.
How are skill games like yours changing the way gamblers view and play slots?
Our games offer an immersive, challenging and entertaining experience that is completely separate from a traditional slot machine. When you play our games, you have a feeling of exhilaration when you progress through the different levels. I think most people are wired to enjoy a level of accomplishment and challenge and our games certainly provide that.
On the business side of things, what are the steps for getting your games on the casino floor?
We are currently in the certification process as we end our design and development cycle. The acceptance of our games has been outstanding and we have many opportunities, in multiple jurisdictions, for game placement.
What Next Gaming products are currently available? What new games do you have just around the corner?
Many of our video reel games, such as Mayan Thunder, Celtic Gold, Warrior Empress and Sunken Fortunes are certified. We have another suite of "core" games in development. For our skill-based games, Arkanoid, Bust-A-Move, Asteroids and ZForce, those will be available soon.
Additionally, Next Gaming has added Missile Command and Tempest from Atari, both highly recognizable games, to our skill-based gaming portfolio. Both the arcade game Asteroids and Tempest are featured in Ernest Cline's book "Ready Player One" and play a part in Steven Spielberg's new blockbuster movie of the same name. Appealing to an audience who has fond memories of these games, and also offers the desired attributes that appeal to new adopters, promotes diversity in the player base."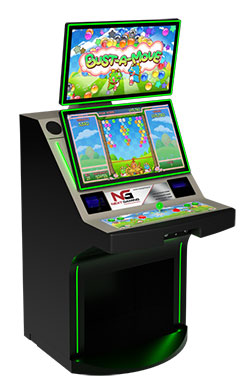 Is Next Gaming's focus in trying to attract the "customer of the future" – millennials or gamers? Or are you targeting to wider audience?
As the discussion of appeal­ing to the Millennial demo­graphic has become clearer, Next Gaming has chosen not to exclude the multitude of players who have been casino patrons for years. That valued group has both time and money and has an equal desire to elevate their gaming experiences. For the Millennials, our games appeal to their competitiveness and social behaviors. Through the feedback from our focus groups, which has spanned a wide range of demographics, our games have had universal appeal.
What are your company's goals for 2018 and beyond?
2018 is a year of growth for us. We have strategically aligned ourselves with well-known brands such as Atari and Taito to create iconic games for this new market. As we progress, we continue to seek IP that resonates with our customers. We also have created our own games such as ZForce and will add other organic games to our portfolio. Beyond that, we will continue to explore and create gaming products which elevate the traditional slot experience and surpass customer and player expectations.
Where are some of the casinos our readers will be able to play your games?
We will be announcing our initial placements in the near future.
How big is the current market for skill games?
The skill-based gaming community, at this time, is a relatively small group who has chosen to be on the leading edge of the transformation and evolution of the slot gaming experience. Mind you, this is not a panacea for the casino industry. It's a natural progression for any consumer-based product. Both Gamblit and GameCo are to be commended for their early entry into this space and their contributions. Now that the skill-based community is expanding, I feel we have a very supportive business group that understands that our offerings complement each other, and we can work in unison to build the momentum and success of skill-based gaming.