22nd Annual LOOSEST $LOTS AWARDS
Our report on where to find the most generous slot floors in the nation
By Frank Legato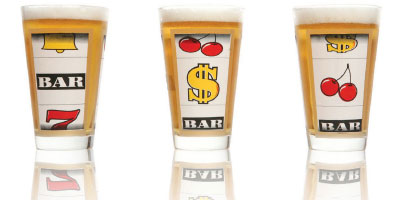 For 22 years—beginning in our sister publication Casino Player in 1993-94 and continuing in Strictly Slots beginning last year—we have gathered public slot information for each 12-month period and reported where the casinos with the loosest slots could be found. "Loosest," in fact, is a term that was invented because of Casino Player's reporting of the best payback percentages for slots in the business.
Payback percentages, which indicate the portion of slot-machine wagers returned to the players in winnings, tell us which casinos are holding the least of our hard-earned money as profit. The manufacturers program slots with a theoretical payback percentage, formulated by mathematicians and tested against millions of simulated spins.
However, there is nothing theoretical about the monthly payback charts in the back of this magazine, or in this annual report, which gathers 12 months of data to provide a true picture of where to find the best paybacks in the U.S. These are hard, historical numbers that will tell you which slot floors impose the lowest house edge, overall, on players.
"Overall" is an important factor in all this, too. In each monthly report, and even in our annual rundown, you will find remarkably high payback percentages logged for the entire year in the highest denominations. If you look at the chart accompanying this story, for instance, you will find (Baton Rouge, Louisiana; Mesquite, Nevada. Argosy Riverside and Horseshoe Iowa) with cumulative payback percentages exceeding 100 percent in some of the highest denominations, which means the casino lost money on those games—they gave back more to players than was wagered.
But look at the other end of the spectrum and you will see the reverse—penny denominations in most jurisdictions return somewhere around 88 percent, translating into a 12 percent house edge or more.
Even if you love those penny multi-line video slots, though, you can use this report to know where you will find the best returns—and thus the best chance to win over the long term. Examine this report and you'll find paybacks exceeding 90 percent in many of the loosest jurisdictions and casinos. A few have returned 92 percent or more—similar to quarter reel-spinners—on the penny denomination.
That's particularly important in today's post-recession casino market, because the operators' choices of games in the penny denomination—combined with the increasing popularity of those games among players and the slot-makers putting their best games in low denominations—have clearly dragged down the overall payback on the slot floor over the years.
This is not speculation or opinion. Factual studies have proven that overall, slots have become tighter in the past 10 years. New York-based Buckingham Research Group released a study examining slot hold statistics (the portion of wagers held by the casino, the converse of payback percentage) in seven regional gaming markets, including Nevada, from 2004 through 2013, finding operators have increased overall slot holds by 40 percent or more in some markets.
Drill down into the statistics and you'll find that payback percentages in denominations from quarters on up have remained constant over that period. You'll also find that the casinos that have consistently offered the highest paybacks in those denominations also happen to be the same casinos that have resisted gouging the player in the penny, 2-cent and nickel denominations.
That's why it's more important than ever for slot players to pay close attention to this annual report. This report will tell you where you get the most bang for your buck on the slot floor, and where those pennies—if that's your thing, regardless of payback—will give you a comparatively fair shake for that low bet.
As usual, there are a few preliminary cautions we will give you before getting into the meat of this year's results, most related to the fact that we are limited, both in our monthly payback charts and in this annual report, to statistics that are available publicly. Casinos report their hold numbers publicly only in the manner in which they are required by law to report them.
That's why many of your favorite Native American-owned casinos, including all of the popular big California casinos, are excluded from the report. Indian nations are sovereign nations, and are not subject to state gaming laws requiring that they report their slot hold numbers publicly. It's also why you will not find denominations broken out in many locations. (Even Atlantic City casinos have stopped breaking down payback numbers by denomination. Regulations changed last year, and they no longer have to.)
Finally, the way the numbers are reported publicly is the reason video poker paybacks are not broken out in this report. No jurisdiction reports separate numbers for video poker. However, as we always say, you will find that the casinos with the highest overall paybacks consistently offer the highest-returning pay schedules on video poker.
WINNERS KEEP WINNING
The results of this year's payback survey confirm once again that the most generous casinos in the nation remain so. For the eighth consecutive year, the award for Loosest Slots in America goes to Reno, Nevada. These generous casinos are led by properties such as the Atlantis, the Peppermill, the Eldorado, the Silver Legacy, the original Harrah's and the Grand Sierra.
The casinos of Reno combined to return an overall slot payback percentage of 94.93 percent in 2014—slightly higher even than the prior year. Another continuing saga is that the second-place and third-place awards for Loosest Slots in the Nation are also found in the state of Nevada. The "Balance of County" group, which refers to casinos in Clark County, Nevada, but off the Strip, like the Orleans, Hard Rock, The Palms, Palace Station, M, Silverton and others, returned 94.58 percent of slot wagers to players. Right behind that at 94.34 percent were the Boulder Strip casinos, which are the properties on and around Boulder Highway in Las Vegas (Sam's Town, Boulder Station, Cannery East, Arizona Charlie's, etc.).
For the second year in a row, the third-place payback in Nevada was nearly a full percentage point higher than the closest in our survey, Cripple Creek, Colorado at 93.58 percent.
Elsewhere in this year's survey, there were a few minor changes in Loosest Slots awards, but really no surprises. In Atlantic City—which, lamentably, is a market a third smaller this year after four casinos closed in 2014—Harrah's gets the Loosest Slots crown for the second year in a row, edging out Borgata 91.55 percent to 91.44 percent. Bally's came in third at 91.03 percent.
In Connecticut, the two casinos swapped, but as usual, the difference in payback percentages was so small—Foxwoods topped Mohegan Sun 91.9 percent to 91.8 percent—as to amount to a draw. Iowa was similar, with Wilde Rose Emmetsburg topping the survey at 91.67 percent to edge out last year's winner Prairie Meadows, a fraction of a hair behind at 91.59 percent.
Casino Queen in Illinois once again scored the Loosest Slots award and recognition as the top-paying casino among jurisdictions that single out casino statistics, its overall payback coming in at 92.75 percent.
Repeaters in loosest slots include Cripple Creek, Casino Queen, Rising Star in Indiana, Lake Charles in Louisiana, the Mississippi Gulf Coast casinos, Isle of Capri Boonville in Missouri, Horseshoe Cleveland in Ohio and Parx in Pennsylvania.
Congratulations to all the winners of our Loosest Slots crown. You have proven that despite a challenging economy and players still skittish about returning to the machines, you care enough to provide the slot player a fair shake.
CLICK HERE TO SEE ALL OF THE RESULTS