Win Up to $1 million at Hooters Casino Las Vegas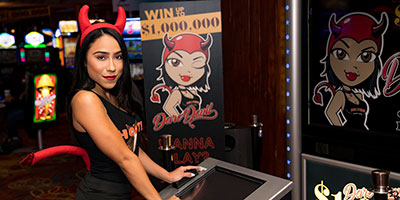 Find your inner 'Äúdare devil'ÄĚ at Hooters Casino Hotel in Las Vegas for the chance to win $1 million. Now through April 1, Rewards Club-plus members at Hooters Casino have the opportunity to participate in the Dare Devil You Spin You Win giveaway for the chance to win up to $1 million. To participate guests are given one free swipe daily, with opportunities to earn additional swipes in 250 base point increments. Additional prizes are available daily, including $50 in cash, a Welcome to Vegas shirt, Hooters clothing and merchandise, free slot play, complimentary wings and dessert, free drinks and table game match plays, among others. Every spin wins. For more information visit: www.hooterscasinohotel.com.

Do you have a comment or question about this article?

Look for your question to be answered in either Casino Player or Strictly Slots Magazines.