WILLIE NELSON & Family Takes The Stage at a Casino Near You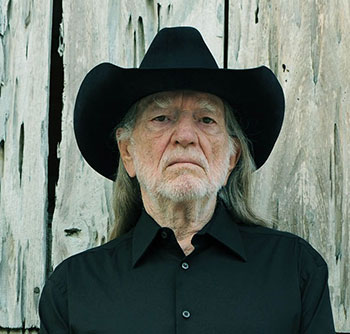 With a six-decade career and 200 plus albums, this iconic Texan is the creative genius behind the historic recordings of "Crazy," "Hello Walls," "Red Headed Stranger," and "Stardust." Willie Nelson has earned numerous awards and honors as a musician and amassed reputable credentials as an author, actor and activist.
He continues to thrive as a relevant and progressive musical and cultural force. In the last five years alone he delivered 10 new album releases, released a Top 10 New York Times' bestsellers book, again headlined Farm Aid, an event he co-founded in 1985, received his 5th degree black belt in Gong Kwon Yu Sul for his 81st birthday, and graced the cover of Rolling Stone magazine.
In 2015, Nelson added two more titles—"It's A Long Story: My Life," the unvarnished and complete story of Willie, hit bookshelves and landed him on the New York Times' bestseller list, and the new studio album with Merle Haggard titled Django And Jimmie, which debuted at No. 1 on Billboard's Country album chart. In Nov. 2015, the Library of Congress honored him with their Gershwin Prize for Popular Song for his contributions to popular music. He is the first country artist to receive the distinguished award.
Most recently, in April 2017, Nelson released his studio album "God's Problem Child;" it debuted at No. 1 on Billboard's Country album chart and No. 10 on the Billboard 200.
This country legend hits the road this winter with a number of casino stops along the way. For more information or to purchase tickets, visit www.willienelson.com.
Tour dates:
Jan. 5 Â Â Â Â Â Â Â Â Â Â Â  Desert Diamond Casino, Sahuarita, AZ
Jan. 6             Harrah's Resort SoCal, Funner, CA
Jan. 10Â Â Â Â Â Â Â Â Â Â  Graton Resort & Casino, Rohnert Park, CA
Jan 12 & 13Â Â  The Csomopolitan of Las Vegas
Feb. 9 IP Â Â Â Â Â Â  Casino Resort

Do you have a comment or question about this article?

Look for your question to be answered in either Casino Player or Strictly Slots Magazines.