What will happen to your offers during the closure?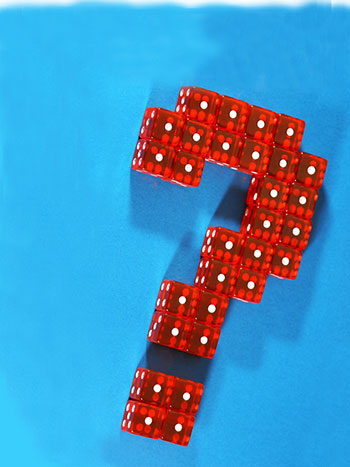 The ongoing threat of the coronavirus has results in some draconian, but critical, rules regarding public gatherings, travel and more. Many people, either through local orders or just common sense, are restricting their moves and lives rather than risk their own health or possibly furthering the spread of the disease.
It's no surprise that casinos across the country have shut their doors until further notice. During this time, most (if not all) have announced that they are aggressively sanitizing their property top to bottom to make sure there's no trace of the virus to be had.  And many of them are doing this even though they've experienced no sign of the virus to date. They certainly should be lauded for their intense efforts.
But during this downtime, many players are wondering what's to come regarding all of the special events, promotions and players card benefits? Will I lose anything I earned? Will I keep my current tier status even though I am unable to play?
While every casino is different and you should check with your host (if possible) or at least visit the property's website to find out their policy, here is the common response to such questions that casinos are providing their players.
Are casino promotions & events all cancelled? Will they be rescheduled?
All casino promotions and events are currently postponed during this temporary closure period. Promotions that began this month will restart once we reopen. We will provide updates via website, social channels, mail and email, where applicable, as more information regarding promotions and events becomes available.
What happens to my current offers while you're closed? Will I get new offers once you're open again?
As your current offers expire during the temporary closure, new offers will be issued to you. In order to make your next trip convenient, your new offers will have valid dates that align with our re-opening.
What happens to my players club card during this closure?
Your players club card will remain active and your tier status will be maintained.  All earned points and entries will be kept in your account.
While there will be some differences when it comes to your preferred casino's response, the current consensus is that upon reopening your offers will be matched to suit what you had previously earned and your tier will be unaffected.  So, you don't have to fret about loosing what you're earned or what was promised. It will all be waiting for you once the crisis has passed and the doors reopen.
Online Action
Getting your game on from home
While the pandemic has certainly curtailed any physical visits to the casino, gamblers with that itch who are lucky enough to live in a state where online casino gambling is legal (New Jersey, Pennsylvania and Delaware) can still get some great action from home. Best of all, if you're a player at the casino's physical location you can enter in your players club card and still earn even more benefits.
And of course, there's also the chance that you could win big without ever having to leave your home. Skeptical that the big wins happen? Try telling that to the thousands of players who have already hit some impressive jackpots. But there are already a few who stand out above all others right now.
In March, HardRockCasino.com saw its largest jackpot winner earn over $230,552.71 on a single $5 bet! Player Gary M, an online casino customer who was recently furloughed by his company, was playing the progressive slot Divine Fortune online at HardRockCasino.com to pass the time when he placed his life-changing bet. Hardly an isolated case, this tasty jackpot comes on the heels of another online casino customer, Michael M. who won $226,170 on two weeks prior on his favorite slot, Lock It Link.
Just because you're stuck at home doesn't mean you can't get in the game. At most online casinos you can have access to your favorite games, depositing your bankroll is streamlined and typically immediate, and you get to play without the hassle of taking that long drive to the casino. Plus, since these online versions are tied to a land-based casino, you never have to worry if the site is legitimate.
Now if only all of the other states would legalize online gambling, players everywhere would have convenient access to the casino at a time when it's best not to leave the house.