The Million Dollar Moment  at San Manuel Casino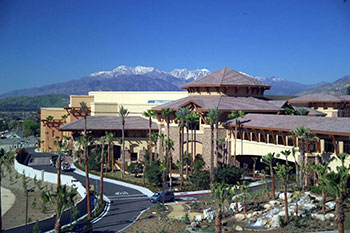 Ever wonder what you would do if you won a million dollars? At San Manuel Casino, one lucky winner won't have to wonder anymore, as they become a millionaire in one moment on March 31! Starting Friday, February 14, 2020, until Tuesday, March 31, 2020, guests can become a semi-finalist into The Million Dollar Moment drawing by participating in qualifying events throughout February and March. Over the next six weeks, a total of 50 finalists will advance to the final drawing, where only one will become a millionaire on Tuesday, March 31.
However, there won't be only one winner throughout the entire giveaway. To kick off the biggest promotion ever, San Manuel Casino will be awarding $250,000 in cash and prizes this Friday, February 14 and Saturday, February 15. Guests will have a chance to win lots of cash, some bling, and most importantly, earn a semi-finalist spot into The Million Dollar Moment drawing. All drawing winners on Friday and Saturday will get to select from the casino's "millionaire flair" case to win ultra-luxury prizes valued up to $5,000 or a VIP concert experience for them and their friends.
In addition, each Saturday in March the casino is giving away tons of prizes including the weekly top prize valued at $50,000 which includes $25,000 cash plus an extravagant prize package that changes weekly like a luxury-shopping spree or an all-expense paid cruise of a lifetime on Regent Seven Seas. If that wasn't exiting enough, they're increasing the cash prize on Saturday, March 28 to $100,000 and topping it off with gold bars and diamond jewelry! Drawings each Saturday are hourly between 9pm and 12 midnight.
San Manuel is offering prizes that will make each winner feel like a millionaire even before one wins the $1 million on March 31!