THE BEST OF RACINOS AWARDS
Strictly Slots magazine's annual survey of the country's favorite racinos
By Sean Chaffin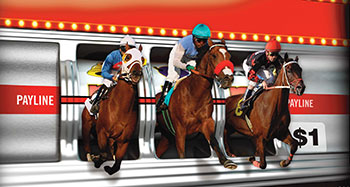 Racinos have been a part of the gaming industry ever since the Prairie Meadows racetrack in Iowa added slots in 1996. That tentative first step into a new genre of gambling brought renewed life to the struggling racetrack and added the term "racino" to our lexicon as a mash-up of "casino" and "racetrack." It also quickly sparked the legalization of racetrack slots in other states.
Slots and video lottery terminals – and in some locations, table games – have brought a touch of Las Vegas as well as a cash influx to the tracks. Many are still small, offering a limited number of games, while others have blossomed into full-service resorts with comfortable hotels, a variety of dining options, showrooms and a constant influx of big-name entertainment.
It's a big part of our job at Strictly Slots to let the reader know what's going on in the gambling world, and whenever possible to identify those casinos worthy of special attention. Our focus incorporates everything from exciting new slots and casino expansions to upcoming entertainment, new property openings, player promotions, restaurants and more.
But since we can't be everywhere at once, for several is- sues every year we ask our readers to vote for their favorite casinos around the country and across a range of slot-specific categories. To your credit, you've routinely risen to the challenge and crowned the winners for our special "Best Of Slots" survey.
But something has been missing. While our overall awards coverage is comprehensive, racinos – and their unique set of offerings to the gaming public – have been lumped together with the industry as a whole. The result has been a somewhat watered-down version of everything that makes a racino special.
This year, we changed that with the creation of the "Best Of Racinos" awards whose focus is on categories more fitting of the racino structure. Here we showcase winning properties not only for their slots and table games, but also for their racing elements. You'll see new awards for categories like Best Live Racing, Best Grandstand, Best Con- cessions, Best Special Events, Best Simulcasting and others specific to racinos.
And as with other "Best Of" surveys, our readers responded with gusto voting for their favorite racinos across the numerous categories. The votes have been tallied and we're finally ready to release the list of winning properties in our first "Best Of Racinos" awards.
What follows are the results of your votes, your choices for this year's best of the best in racino gambling. Use it to see where your favorite racino stands in the rankings, or to plan your next excursion—perhaps you'll visit one of the winners for the first time and see for yourself what you've been missing.
Thanks again for voting. And congratulations to all of the winners for 2019!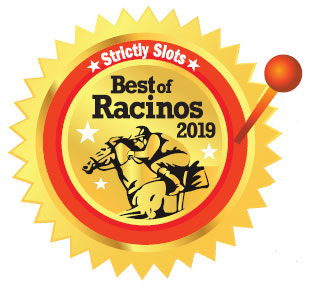 Click the links below to view the winners.