The Best Of Dining & Nightlife Awards 2021
Casino Player's annual survey of the best casinos for food, fun and beyond
By Lisa Robertson-Dziedzic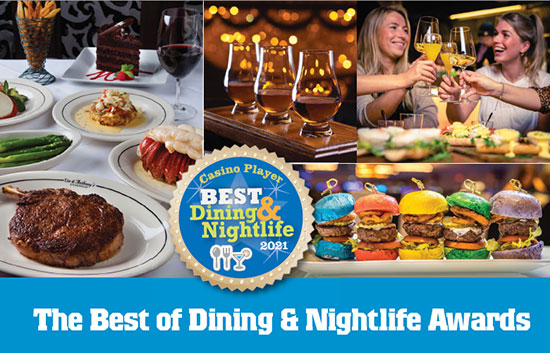 For more than 30 years, we at Casino Player have been reporting on everything going on in the gaming world, and whenever possible we do our best to identify those casinos worthy of special attention. It's a job our staff takes very seriously and oftentimes allows us to experience some of the finest things available in the hospitality and entertainment industries. Our focus incorporates everything from the grandest of Las Vegas mega-resorts and vintage properties, to new casinos, regional favorites, and hidden gems you may never have heard of. But no matter how dedicated our staff, we simply can't be everywhere at once. And that's where you come in.
Every year, Casino Player magazine asks its readers to vote for their favorite casinos around the country and across an enormous range of categories. To your credit, year in and year out you've answered the call and crowned the winners for our special "Best Of" survey.
Over the years we extended our reach to give readers the chance to vote on more than just the usual gambling topics. These "Best Of Dining & Nightlife" awards focus on categories beyond the slots and table games, awarding the best casinos in categories that range from steakhouses and coffee shops, to happy hours, lounges, sports bars and more—just about anything and everything other than gambling that makes the casino a true entertainment beacon.
The COVID-19 pandemic brought about many unprecedented changes for everyone—but the restaurant industry, in particular, found itself scrambling to adapt to constantly changing regulations, safety guidelines and occupancy limits. Casino restaurants were not exempt from these ever-changing orders and there's no question flexibility and innovation were key to their survival. This past year the gaming industry has come together as innovators to create a safe and healthy environment for staff and visitors and should be commended for their efforts. And now with CDC guidelines lifting and restaurants across America allowed to open at full capacity once again, there's even more cause for celebration.
As with our other "Best Of" awards, this is when YOUR voices are heard by the entire casino industry. Some of the gaming properties will be thrilled with the results, and go on to tout their achievements for the next year in advertisements, on billboards, on television and more. Others will use the results to help better develop their properties, responding to your votes by creating even better casino options for future guests.
You will notice some changes again in categories this year, primarily in the entertainment department. Unfortunately, most forms of casino entertainment (shows, lounge acts, day and nightclubs) have been dark the past 14 months and are just now starting to reopen, so we decided to eliminate those categories this year and plan to put the spotlight on live entertainment at casino resorts in upcoming issues.
What follows are the results of your votes, your choices for this year's best of the best in casino food, beverage and beyond. Use it to see where your favorite casino stands in the rankings, or to plan your next casino excursion—perhaps you ll visit one of the winners for the first time and see for yourself what you've been missing. Congratulations to all of the winners for 2021!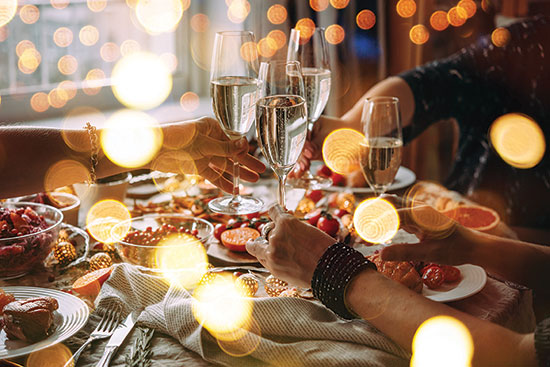 Click the links below to see the winners.