"Spring Fling $100,000 Must Go!" Bingo Bash at Pechanga Casino Resort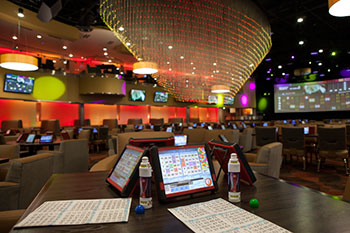 March may seem far in the future, but the start of spring will be here before you know it. And so will Pechanga Bingo's "Spring Fling $100,000 Must Go!" event held at Pechanga Resort Casino in Temecula, CA.
This special bingo soiree even gives guests the chance at a $1 million prize. Bingo enthusiasts should mark their calendars for Sunday, March 22, at 3 p.m. for the number and prize-filled event. Presale buy-ins are available now through Saturday, March 21, and start at $75 for paper and $150 for electronic games. Guests who purchase electronic games receive 36 bonus cards, as well as other discounts. For those buying in on the day of the event, electronic games are $180. During the Spring Fling's regular sessions, guests stand to win $2,500. There's even a special game consolation of $10,000.
Pechanga Bingo offers 700 seats with a full bar amidst a modern atmosphere and the vibrant, signature Pechanga chandelier. Located on the second floor of the casino across from Pechanga Poker, "Spring Fling $100,000 Must Go!" is one of the many events hosted at the trendy bingo hall.
Presales for this special bingo event may be purchased in person at the Pechanga Box Office, by calling (877) 711-2946 or online at Pechanga.com.