Rocky Gap Casino Resort Awarded Over $2.1 Million in Jackpots Throughout April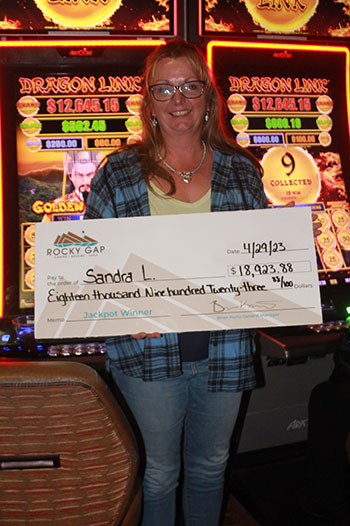 Rocky Gap Casino Resort, in Flintstone, MD, awarded lucky guests a combined jackpot total of $2,144,094 in April.
The largest win of the month came on Saturday, April 15, when one lucky local from Maryland hit a $43,532 jackpot while playing the Deji Dali Jade slot machine. Additional jackpots included a local guest winning $24,051 while playing the Prosperity Links slot machine on Tuesday, April 4; a guest from Pennsylvania winning $20,000 while playing All Star Poker on Friday, April 21; and another local Maryland visitor took home $18,923 on a $1.25 bet while playing the Golden Century slot machine on Saturday, April 29.