Casinos donate in a big way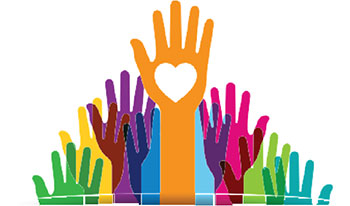 Amid all of the negativity surrounding the coronavirus, social distancing, self-isolation and the fact that the gaming industry has shuttered to a complete halt, casinos across America have stepped up to offer aid and support during the disastrous COVID-19 pandemic.
Whether this includes donations of food to those in need, or essential personal protection equipment (PPE) to healthcare professionals, law enforcement, first responders, and/or volunteers, the need is there and for now, growing.
Caesars Entertainment through its properties has corporately supplied more than a quarter of a million pounds of food, (the equivalent of roughly 208,000 meals) to numerous food banks and charities, with every Caesars Entertainment property across the United States volunteering to assist their local communities. Further, those proper-ties have provided thousands of items—including gloves, masks, and hand-sanitizer—to local hospitals, first responders, and charities.
According to the company's CEO, Tony Rodio, Caesars Entertainment "is dedicated to assisting our local communities across the country… by donating perishables to nearby food banks and charities, as well as necessary supplies to first responders. We will continue to seek ways to give back to our neighbors… as part of our commitment to help put this unprecedented situation we are all facing behind us."
Foxwoods Resort Casino and the Mashantucket Pequot Tribal Nation in Mashantucket, CT, donated a total of 59,000 gloves, 100 N95 respirator masks, 240 rolls of toilet paper, 36 bottles of hand sanitizer, nine cans of Clorox sanitizer spray and 24 bottles of other sanitizer on March 23 to Backus Hospital, Lawrence + Memorial Hospital, Fairview Retirement and Stonington Institute in Connecticut.
On March 31, Las Vegas Sands announced it will donate two million medical masks and 20,000 protective suits to help health-care professionals, first responders and nonprofit organizations in the fight against the coronavirus pandemic.
Medical mask donations will be distributed in the company's corporate headquarters of Nevada as well as New York, which has become the epicenter of the coronavirus outbreak in the United States. Each state will receive one million masks. The 20,000 protective suits will be donated to hospitals and first responders in Nevada.
"Hopefully our donations will help protect people on the front lines so they can continue their invaluable work, and we can start to see the numbers of people affected begin to diminish.," Sands Chair-man and Chief Executive Officer Sheldon G. Adelson said. "Our properties in Las Vegas may be empty right now, but our hearts are full of hope for the future. The determination and courage I have seen in our Team Members, which I know is the same throughout this country, gives me every confidence we will get through this unprecedented crisis."
This contribution marks the second round of personal protective equipment donations Sands has made. The company previously provided 100,000 masks to the Las Vegas health-care community and 5,000 masks to the Las Vegas Metro Police Department. It also donated 1,900 coronavirus test kits to the state of Nevada.
The Venetian's neighbor on the Las Vegas Strip, Wynn Resorts has donated more than $875,000 worth of goods and funds since March 17, when the company temporarily closed its resorts in Las Vegas and Boston to help prevent the community spread of the coronavirus.
During the week of March 30, Wynn Las Vegas distributed 95,000 surgical masks, 1,500 N95 masks and thousands of protective gloves to local medical and law enforcement facilities. In the coming weeks, Wynn says, the company will continue to expand its distribution of essential supplies to first responders and medical facilities in need.
MGM Resorts International announced an array of initiatives that are intended to support those affected economically by the coronavirus pandemic, including a $1 million crisis and disaster relief pledge into an employee emergency grant fund and the donation of the equivalent of 400,000 meals across the United States.
The MGM Resorts Emergency Relief Fund provides employees and their immediate families with short-term relief in making payments or meeting obligations during unexpected hardships. MGM Resorts' $1 million pledge will provide expanded coverage for the fund to assist full-time employees, on-call employees and those facing layoff, separation or furlough.
"As we confront extraordinary events and an unprecedented global pandemic crisis, we know that this is an extremely challenging and uncertain time for many of our employees, their families, friends and neighbors and we are committed to help those in need," Bill Horn-buckle, acting CEO and President of MGM Resorts International said, according to a release.
The Sahara and M Resort in Las Vegas hosted team member food distribution events.
The Sahara Resort and Casino invited employees to receive complimentary bags of groceries, including milk, eggs, cheese, beverages, and fresh fruits and vegetables, in support of those affected by the mandatory closures related to the coronavirus pandemic. More than 500 employees received over 15 pallets of supplies.
Managers from the M Resort spent several hours distributing surplus perishable food to employees after when Nevada Gov. Steve Sisolak announced a 30-day statewide casino closure. Managers met employees on the loading dock with pre-selected boxes of food, which they placed into the trunks of the members' cars to maintain proper social distancing.
A total of about 10,000 eggs, 400 melons, 2,000 gallons of milk and cream, 100 servings of soy and almond milk, 4,000 pounds of produce, 400 servings of yogurt and 200 gallons of juice were distributed over the course of the day.