Lucky Traveler Strikes Jackpot at Harry Reid International Airport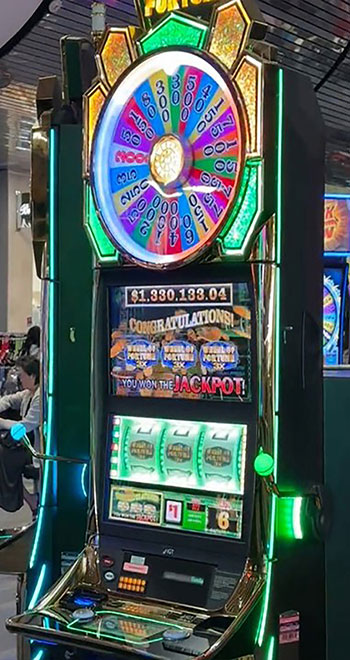 On Tuesday, June 27, a fortunate player at Harry Reid International Airport in Las Vegas experienced an unforgettable moment of luck and fortune. While playing on a Wheel of Fortune Triple Double Emeralds slot machine, located inside the airport's Terminal 1 Esplanade, this unnamed traveler hit the jackpot, winning an astonishing amount of over $1.3 million.
Airport officials swiftly confirmed the thrilling news, and the remarkable win rewarded the winner with a grand prize totaling $1,330,133, forever altering their financial landscape.
The news of this life-changing win quickly spread, prompting the Harry Reid International Airport Twitter account to exclaim, "That's one way to end a vacation—as a MILLIONAIRE!" The stunning triumph serves as a reminder of the exhilarating possibilities that can arise at unexpected times and places when visiting your favorite casino destinations.