Lucky Player Hits $125,000 Jackpot at Treasure Chest Casino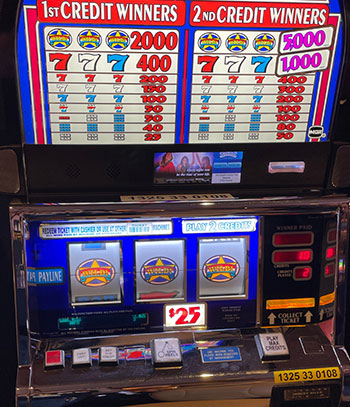 A memorable Independence Day turned into an extraordinary windfall for a fortunate player from LaPlace, LA, at Treasure Chest Casino located in Kenner, LA.
The anonymous winner, seeking a thrilling gaming experience, tried their luck on the popular IGT's Red, White and Blue slot machine during their visit on Tuesday, July 4. With a mere $25 spin, luck smiled upon them as the reels aligned, revealing three wild stars, triggering an astonishing $125,000 jackpot.
With its wide array of gaming options and generous rewards, Treasure Chest Casino continues to be a favorite destination for players seeking the chance to turn their bets into life-changing fortunes.