JACKPOT HUNTING
Where to go to find the biggest jackpots
By J. Phillip Vogel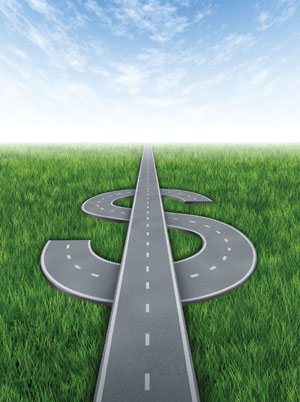 The backbone of the casino, slots are the most popular game in town—no matter where the town is. Of particular interest to many players are the often massive jackpots that taunt and tease with the promise of life-changing money. While they give up their riches rarely, there are plenty of winners every year in casinos across the country. Here are some of the top properties for jackpots along with a breakdown of some of the biggest or most interesting paydays in recent memory.
PECHANGA RESORT & CASINO Temecula, CA
A favorite among casinophiles, Pechanga Resort & Casino offers one of the largest and most expansive resort/casino experiences anywhere in the country. This Temecula, California casino has been rated a Four Diamond property by AAA since 2002, and provides an unparalleled getaway, whether for the day or for an extended luxury stay.
Offering more than 3,400 of the hottest slots, table games, world-class entertainment, 517 hotel rooms, dining, spa and golf, Pechanga Resort & Casino features a destination that exceeds the needs of its guests and the community. But one of the properties most impressive claim is the simply staggering number of massive jackpots won year after year.
For example, a lucky Los Angeles woman is now $1,058,333.33 richer thanks to a bit of stubbornness during a recent trip to Pechanga Resort & Casino. The anonymous winner scored the huge progressive jackpot on June 12 on a $1 Golden Pagodas Gold Series slot machine. She had only $80 in the machine and had played for about 30 minutes before striking the windfall. Her son and his fiancé had wanted to leave the resort/casino some time earlier, though mom opted to keep playing. She found her diligence rewarded as she became the 12th person to hit more than $1 million at the property.
A fan of the zombie genre also found Pechanga to be very generous. Back in February 2015, a slot player scared up a million dollar jackpot on The Walking Dead slot game. Rocio H. from Chino Hills, CA, won $1,053,775.64. A fan of the TV show of the same name, Rocio chose to play the penny slot, but at first did not play with max bets. A few spins before the jackpot hit, she decided to risk a bit more. She watched the zombie symbols line up across the screen and realized she hit the progressive, million-dollar jackpot. She had only been playing the machine for 10 minutes before she scored the frighteningly awesome windfall.
MARYLAND LIVE! CASINO Hanover, MD
Easily one of the top casinos in the country, Maryland Live! Casino is a haven for slots lovers. Situated halfway between Baltimore and Washington, in Hanover, Maryland, this expansive casino is a giant playground, a casino lover's paradise boasting one of the nation's largest gaming, retail and entertainment destinations. Open 24/7, the $500+ million Maryland Live!
Casino features an exhaustive collection of approximately 4,000 of the most popular slots and electronic table games, including $1 Million Dollar Double Gold, Wheel of Fortune, Buffalo Grand, The Walking Dead, Sex and the City, MegaHits and countless others. There are so many of the latest games and perennial favorites to choose from that no matter which slot you prefer, chances are you'll find it here.
In May 2015, Maryland Live! Casino launched what is easily one of the most exciting and unique slot jackpot programs in the country, the appropriately named Giant Jackpots.
Giant Jackpots is a mystery progressive jackpot that grows after a spin on any eligible slot machine by any player actively using a Live! Rewards Card. The jackpot process is simple – use your card, hit it, and win it!
And this promotion is called "Giant" for good reason. Each Giant Jackpot begins with $50,000 and grows until a lucky patron hits it big. Perhaps the best part of the promotion is that a winner is guaranteed before the jackpot reaches $100,000 – so there are plenty of jackpots to go around.
Chon Nguyen of Jessup, MD, made the history books at Maryland Live! Casino on May 31, 2015 by becoming the first Giant Jackpots winner. Ms. Nguyen hit for a whopping $97,797.57 during the kick-off weekend after playing the penny slots for just a couple hours. Her bet? A mere 60 cents!
Owing in part to the popularity of Giant Jackpots, in June 2016 Maryland Live! Casino expanded the program with the launch Junior Jackpots. Each Junior Jackpot starts at $5,000 and grows every time an eligible guest makes a spin on an eligible slot machine with their Live! Rewards Card properly inserted. The Jackpot increases until somebody wins—and somebody is guaranteed to win by the time the Junior Jackpot reaches $10,000! Once the prize is awarded, the Junior Jackpot resets back to $5,000 and it starts all over again.
Maryland Live! Casino has redefined—perhaps even perfected—the casino experience. It's simply a "can't miss" destination for any casino lover, especially if you're in search of a jackpot. For more information visit: www.marylandlivecasino.com.
EMPIRE CITY CASINO Yonkers, NY
Just minutes from New York City, Empire City Casino at Yonkers Raceway is a bright spot in an already sparkling city. Yonkers Raceway was founded in 1899 as the Empire City Trotting Club and many a famous thoroughbred has graced the dirt, including Seabiscuit. In June 2005 the raceway closed its doors and construction began on a new gaming operation. The original six-story club house was renovated on the first two floors to accommodate over 2,000 video gaming machines and restaurants; and a new one-story building was constructed to hold 3,000 additional video gaming machines, an international food court, bars, and an entertainment lounge.
This modern-style slot racino now offers more than 5,300 of the hottest slot machines, so you'll have plenty of chances to make yourself a winner. Some of the current hot themes available are: CSI, Michael Jackson—King of Pop, Wheel of Fortune, Sex and the City, Red Hot Jackpot Progressives, Hangover, NASCAR, Family Guy and Dolly Parton. With individual and multi-denominations ranging from 1 cent to $100, as both reels and video games, you can be sure any bankroll gets you in the game.

NOTABLE JACKPOTS
With so many games to choose from, it's no wonder Empire City has a huge assortment of winners. Here are a few of their biggest and best.
On June 8, 2016 a player identified only as "Lucy" from the Bronx hit the jackpot for $129,107 on the Bally/Hot Shot Progressive machine. Later that month a Connecticut player named "Vincent" hit a jackpot worth $100,020.00. The hit was made in the Gotham Palace on the Bally/Double Jackpot Wild slot. Vinny made a $5 wager on the $1 denomination machine.
Player Tracie B's $388,311.84 score on February 5 was the biggest hit of 2016, registered on the Blazing 7's slot machine.
The record for the biggest jackpot at Empire City is held by Suffolk County resident Howard G., who walked away with $1,473,503 on October 25, 2015. That jawdropping score was won on the popular IGT Wheel of Fortune Triple Stars slot machine, located just a few hundred feet from the casino's valet entrance. This broke the previous record set by Manuel Esteche of Port Chester who hit for $571,000 in February 2015.
For more information visit www.empirecitycasino.com.
HARD ROCK HOTEL & CASINO SIOUX CITY Sioux City, IA
The Hard Rock Hotel & Casino Sioux City is a $126 million fully integrated gaming resort facility that completely restored Sioux City's historic Battery Building from the industrial manufacturing structure that it was into the AAA Four Diamond rated property that it is today. Located in Sioux City, Iowa, this resort boasts a Hard Rock Hotel, the world-famous Rock Shop, a live-entertainment venue—Anthem, an outdoor event park and a variety of delicious food and unique beverage options including the World Tour Buffet, Main + Abbey restaurant, Fuel American Grill.
The Hard Rock hotel is a boutique 54-room property located in Sioux City's historic Battery Building in the Fourth Street District. Upon entering the hotel, you'll find what was once a drop-off station for trains unloading cargo is now the floor-to-ceiling Lobby Bar. This is where a team will help you check into the hotel while you sip on your favorite drink or one of The Lobby Bar's specialty cocktails.
The property offers a great selection of 844 slot machines along with an assortment of video poker games, and a wide variety of table games. Some of the most popular titles on hand include Wheel of Fortune, Wicked Winnings 2, Big Bang Theory, and Britney Spears. There truly is a theme and a game to fit everyone's skill level and interests, and a wide variety of low- and high-dollar machines to fit everyone's betting tastes. They even offer unique machines – Hard Rock Casino Sioux City designed their own machines that are special for Iowa, including the "Democracy Rocks" machines encouraging Iowans to participate in the political process.
"Our gaming floor is both comprehensive and dynamic, offering something for everyone," said Kelly Pace, slots director for Hard Rock Hotel & Casino Sioux City. "We take pride in our variety and exceptional service, and are constantly working to improve upon both based on customer feedback and interests."
For the slot player in search of a big payday, the property is ideal in the region, having proven itself with $27,730,722.49 in jackpot payouts since it opened its doors on August 1, 2014. A favorite stop among jackpot hunters in Iowa, Hard Rock Hotel & Casino Sioux City offers a great selection of progressive slots just aching to pay that next big jackpot.
"Our team works hard every day to create the best destination for slots enthusiasts in the Midwest," said Pace. "From the environment to the experience, we're always looking for and implementing the hottest trends in the industry and making sure every guest on our floor feels like a rock star."
Finally, partying and playing at Hard Rock Hotel & Casino Sioux City isn't just its own reward. You'll rack up points for nearly every little thing you do on the casino floor and off. This means that your next trip could rock even harder than your last. Enroll in the Backstage Pass Rewards Club for free and be the first to know what's happening at Hard Rock Hotel & Casino Sioux City. Plus, get invited to exclusive events and parties. For more information visit www.hardrockcasinosiouxcity.com.