GETTING BACK ON TRACK
How casinos are handling players clubs and promotions during the pandemic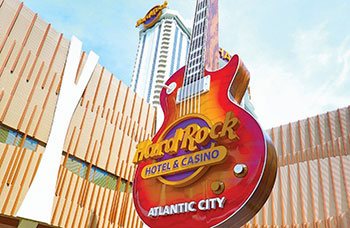 The global pandemic has been a disaster for industry around the world. Most notably for this publication, casinos have been struggling to deal with extended closures, extensive cleaning, new health and safety initiatives, and capacity limitations.
But as the casinos begin to reopen, one question keeps coming up among players: what will happen to my tier status?
While casinos will undoubtedly handle this conundrum in their own unique way, there is a theme rising among many of the open properties: extension. In a nutshell, players club members won't be penalized for not playing during the closure, with extensions automatically granted for up to several months. So, your players club tier status points will not expire or change during their temporary closure or during any of the reopening phases.
In many cases, the tier downgrade won't even kick in until January 2021, while the tier earning period has also been extended to afford players the chance to make up for lost time and maintain their status.
And as for comps received prior to the closure, many casinos will continue to honor or replace those when you return. But these do tend to have a more limited timeframe, so don't expect them to last forever.
At Hard Rock Atlantic City, for example, players club members, earned comp dollars and earned free play will remain available through Sept.7,2020, while the tier earning period has been extended to Dec.31, 2020. Players will maintain their current tier status until the end of the year or elevate to a higher tier level based on earnings for the balance of the year. In addition, double tier points will be offered each day now through Aug.31,2020, and a 2:1 comp dollars to free play conversion will be offered during specified dates.
Wild Card Rewards Members now also receive complimentary self- parking seven days a week. Valet and self-parking will be available. And don't worry if you valet park– enhanced sanitation measures will be taken at valet including PPE for valet attendants and wipe downs of steering wheels and keys.
But what about all of those other, special promotions you're used to getting, like scheduled drawings, giveaways and senior days? In these cases, with the exception of recent email promotions and, perhaps, birthday or anniversary offers, expect them to be temporarily suspended in order for the casino to foster a safe gaming experience and promote adequate social distancing. Sorry.
As for promotions like birthdays or anniversaries, qualifying guests will usually have them available for up to 30 days after the property reopens. This includes birthdays from March, April, May and June that were not redeemed prior to their temporary closing. Returning players typically need only visit the casino kiosk to find out if they are still available and redeem.
Of course, not all casinos follow the same basic guidelines. Most information can be answered on the casino's website. So, before your first visit, be sure to check about the rules regarding all promotions, player's club tier and status requirements, and deadlines.
Good luck and stay safe – and enjoy your return to the casino.