Fall Brings A Windfall Of Bingo Cash To Pechanga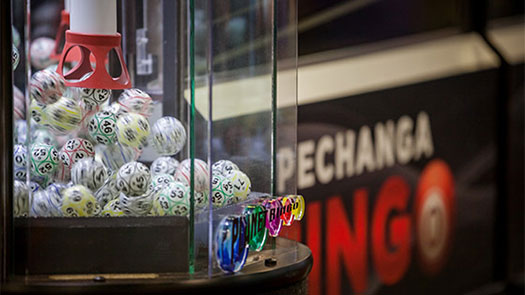 Instead of yellow leaves this autumn, Pechanga's color is green with the exciting Fall Festival Bingo Bash. Over $100,000 are up for grabs in one of the most popular bingo events in Southern California.
On Sunday, Sept. 22, Pechanga Bingo's Fall Festival opens up the opportunity to dream big.  Doors will blow open at 10 a.m. and bingo kicks off later at 3 p.m.   Buy-ins to the Fall Festival Bingo Bash are available by visiting Pechanga.com/Bingo, the Pechanga Box Office or Ticketmaster.com. Tickets start at $75 for paper buy-in and $150 for electronic buy-in.
Your ticket will seat you in one of the 700 comfortable lounge-style seats with access to a full bar. Regular session games pay $2,500 to the winner, and the special game consolation pot is $10,000 for you to take your game to the next-level.
Additionally, Pechanga is offering more during August with an exciting special every day of the week that include Double Your Age, BOGO and Electronic Giveaways to name just a few.  And for those with birthdays, experience Bingo Birthday Party Sessions on Friday,  August 9, Friday,  August 23, and Wednesday Matinee,  August 14. Midway through August, join us for Senior Day on Sunday, August 21.
Don't miss out on the final days of August while they heat up with the Sizzling 7 Jackpot Chase during the last seven days of August and as they turn out the lights for Bingo After Dark on Saturday,  August 31.
For full deatails on Pechanga Bingo's promotions, visit www.pechanga.com/bingo.