Everybody Needs a Sidekick
Table play is easier with the right tools from CasinoSentry and Blackjack Insider
By Basil Nestor
The story I'm about to tell you might make me seem like an ungrateful dolt, but hopefully this unflattering tale will give context and credence to a couple of  sincere recommendations.
Six years ago, I received an unsolicited package in the mail. It was from Joan Roberts, president of CasinoSentry, a company that makes gambling-related accessories. Their products include bags, vests, and other carriers designed especially for players.
Joan's package contained the flagship product of their line, CasinoSentry's SideKick. It's a black nylon bag that measures 9" x 6" x 2" (the two inches squeeze to nearly zero, depending on how you pack it). In her cover letter, Joan asked me to make suggestions about the bag's design, and I think she hoped I would review Sidekick, though she never directly requested that.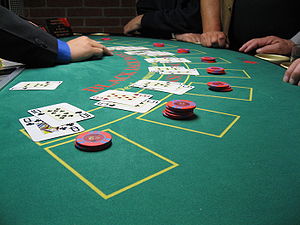 Lost in a Closet
The SideKick comes with many useful pockets, rings, straps and clips that I'll tell you about later. But the important part of the story is that I put the package in a closet and accidentally forgot about it for two years. It was a busy, life-changing time for me. My eighth book, Playboy Complete Guide to Casino Gambling was published in 2006. That was also the year that the Unlawful Internet Gambling Enforcement Act (UIGEA) was passed by the U.S. Congress. The positive effects of book sales and related promotions, and the negative effects of the unfortunate legislation, profoundly changed my world.
Advertising from online casinos evaporated in some places and moved to new outlets. My writing assignments changed. Some clients went out of business, and I found new ones. Meanwhile, new brick-and-mortar casinos were opening. I was traveling, reviewing properties, and promoting my books to new audiences.
Then the global recession hit, and strategies for advantage play became more important than ever. I was a busy guy. In the middle of that tumultuous time, my dear friend and the editor-in-chief of this magazine, Adam Fine, passed away.
Lots of changes—a few good, some awful.
Returning from Adam's funeral, I opened the closet to toss in my travel stuff, and CasinoSentry's package fell off a crowded shelf right onto my feet. I opened the bag and was struck by the nice design. It seemed as if Adam was nodding to me from the great casino in the sky and saying. "Dude, the remedy for sadness is more good play!" That was the beginning of my love affair with the SideKick.
Over the next four years, I took it with me on every gambling trip, everything from a quick sprint around the corner to treks around the globe, including all the way to Greece and back.
Impressive Design
The SideKick features impressive construction, with many small pockets and compartments that are discreet and nearly invisible, but they're instantly accessible when you want to store something. So it's easy to keep keys apart from money, apart from a cell phone, apart from credit cards and passport, apart from the ten black chips you won playing craps. And you can find and retrieve anything instantly. The interior lining has a light-gray color designed to contrast with stored items and the black pocket dividers.
When the valet gives me a stub, it goes in the SideKick. Ditto for the show tickets. Nothing is ever lost or misplaced.
The strap is designed in a way that makes the bag convenient to carry on a shoulder, or in your hand, or with clips for a belt. I prefer holding the pouch in my hand, with the strap wrapped at my wrist.
The zipper is super-sturdy and designed for effortless access when you hold the pouch, but it's tough for a thief to breach.
When I travel, nothing vital stays in my hotel room. Even when exercising (running three miles a day, outside, in all weather on the roads behind the Las Vegas Strip), I carry my valuables. Money, wallet, keys, and other important items are always in my hand, safely stored in the SideKick.
When I play poker at the Bicycle Club, blackjack at the Wynn, craps at Mirage, Three Card Poker at Cash Magic in Lake Charles, roulette at the Taj, or any other game anywhere on earth, the SideKick is in my lap with the strap wrapped around my leg.
After four years of constant use, the bag looks the same as the day it came new in the mail. It's a sturdy little thing. My prediction is that maybe around 2070, I'll be buried with it.
I'm sorry (and a bit ashamed) that it took so many years to write this review, but I've been busy living life, researching and reporting to you about tactics for winning, and having adventures at the tables, all the while using the SideKick. So here's my tip for this month. CasinoSentry's awesome little bag is one of my most optimal strategies. Joan Roberts is a class act for designing a great product, and for never once bugging me in six years. By the way, my design suggestion is … change nothing. It's perfect.
For more info about SideKick and similar products, go to CasinoSentry.com. The bag costs $29.95.
Something for Nothing
Check out this great comp. Blackjack legend Henry Tamburin is offering a free, full-privilege, three-month subscription to his Blackjack Insider e-newsletter (BJI). Every issue of BJI includes 8 to 10 articles about strategies for blackjack, video poker, and other casino games to improve your chances of winning. Plus you get full access to over 900 articles from previously published issues of BJI. It's a sweet deal.
Contributors to BJI are professional players. You'll find me on the roster, and I'm privileged to be published in the company of some great strategists.
To get your free three-month trial subscription, go to bjinsider.com/freetrial.
Enjoy the game!
**********
Basil Nestor is author of The Smarter Bet Guide to Blackjack, The Smarter Bet Guide to Poker, and other comprehensive gambling guides. Got a question? Visit SmarterBet.com and drop him a line.