In Memoriam: Poker Expert and WPT Commentator Mike Sexton

Mike Sexton leaves behind a lasting legacy on the game of poker
By Sean Chaffin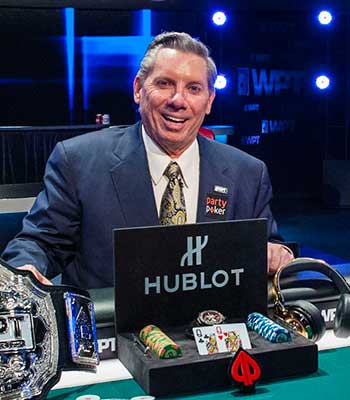 The world of poker and gambling lost an industry giant on Sept. 5 when longtime World Poker Tour commentator Mike Sexton passed away after battling prostate cancer. Sexton was a visionary in the industry and believed as far back as the 1990s that poker was poised for a boom and opportunity to go mainstream. Born in 1947 in Indiana, Sexton grew up in Ohio and attended Ohio State University before serving as an Army paratrooper for the 82nd Airborne Division.
His time in the military included playing poker during down time in the barracks at Fort Benning, Georgia. His success in those games eventually led to a move to Las Vegas in 1985 for a career as a poker pro. His career would include much more than life at the poker felt.
By the 1990s, other opportunities were coming his way. Sexton wrote a column in Card Player magazine for a decade. That led to writing two books, including his popular autobiography Life's a Gamble in 2016. In the late-1990s Sexton developed and promoted the Tournament of Champions of Poker, which attracted massive fields and big-name players from around the world. Many considered those events forerunners of today's glitzy, highly-promoted poker tournaments.
In the early stages of online poker, Sexton played a key role when PartyPoker hired him in 2000 as its poker expert to help develop its software. He became the face of the company and his deal came with a 6% ownership stake, serving as chairman until his death.
Sexton's biggest role came in 2002 when the WPT paired him with Vince Van Patten as the voices calling the final tables each week at some of the world's biggest poker tournaments. The show allowed viewers in on the action, with those at home able to see players' hole cards. Fans could view all those big bluffs and great folds for the first time.
The show was an instant hit and helped launch the poker boom of the 2000s. Sexton eventually left the show in 2017 and his passing came as a shock to many in the poker world. Players and fans remembered him as a kind soul oozing positivity with a seemingly-constant smile on his face.
While other endeavors took up much of his time, Sexton was quite the player at the felt as well. His poker resumé included a World Series of Poker title, a WPT championship, and $6.7 million in live tournament winnings.
In 2009, Sexton was elected to the Poker Hall of Fame and the WPT renamed its Champions Cup after him earlier this year. After his passing, poker pro Daniel Negreanu noted on Twitter that Sexton was "a competitor, a friend, a remarkable human being."