Gordon Ramsay's Hell's Kitchen Coming to Foxwoods This Summer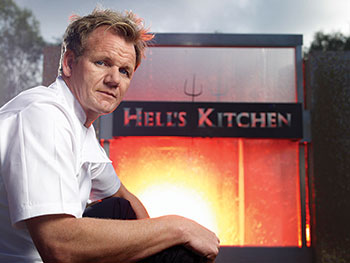 Celebrity chef Gordon Ramsay's popular TV show Hell's Kitchen is set to come to life at Foxwoods Resort Casino in Connecticut this summer. The restaurant, which is modeled after the hit reality cooking competition, will feature signature dishes from the show and offer an immersive dining experience for guests. The opening date for the restaurant has not been announced yet, but fans of the show and food enthusiasts alike can expect a fiery and delicious experience at the new Hell's Kitchen restaurant at Foxwoods Resort Casino.
The restaurant will be located in the Grand Pequot Concourse and will bring the celebrated chef's signature dishes and dining experience to Foxwoods' vast selection of global culinary options for guests. The eatery will seat nearly 260 guests, featuring a chef's counter and 40-seat private dining room.
"As the leading resort casino destination in the Northeast, we are always looking for new and unique ways to elevate our guests' experience," said Jason Guyot, president and CEO of Foxwoods Resort Casino. "The addition of Gordon Ramsay Hell's Kitchen and partnership with one of the world's most renowned chefs further solidifies our portfolio of world class dining at our property. We look forward to offering guests, foodies and fans of the hit show alike another unparalleled experience that continues to set Foxwoods apart as a premier travel destination."
Featuring design elements that draw from the hit television show, the new restaurant will offer guests an immersive dining experience that combines the energy and excitement of a busy kitchen with upscale comfort and sophistication. The menu will feature signature classics from the show, including Beef Wellington and Sticky Toffee Pudding, as well as an extensive wine list, craft cocktails and a carefully curated selection of beers and spirits, all designed to complement the bold and flavorful dishes on the menu.
"I'm thrilled to bring Gordon Ramsay Hell's Kitchen to Foxwoods Resorts Casino in the heart of New England," said Chef Gordon Ramsay. "I can't wait to welcome guests from all over the Northeast to our sixth HELL'S KITCHEN in the US."
For more information, visit www.foxwoods.com.