Seminole Casino Hotel Brighton Breaks Ground on New Casino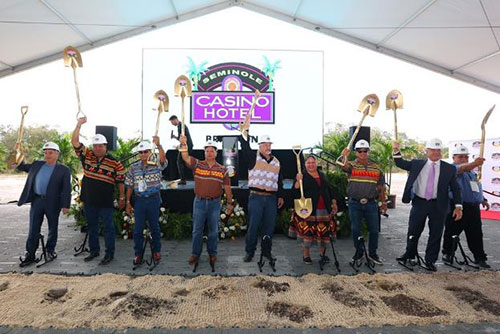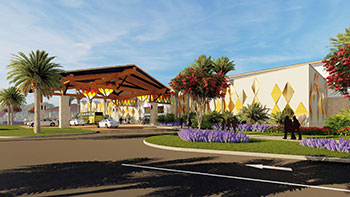 The Seminole Tribe broke ground in January on an entirely new casino, hotel, and entertainment complex to be built on the Brighton Seminole Reservation, northwest of Lake Okeechobee. The project is slated to open in late 2024 and will replace the existing Seminole Brighton Casino, which first opened in 1980 and is located three miles north of the future Brighton resort. The new facility includes a 38,000-square-foot casino with 623 slot machines and 18 tables. That includes a smoke-free space with 101 slots and a high-limit gaming area with 42 slots and four table games.
There will also be a four-story, 100-room hotel, the first built on the Brighton Reservation. A pool and amenity deck will be located adjacent to the hotel with a 1,500-square-foot pool plus a 12,500-square-foot deck with space for 76 chaise lounges, 40 chairs, and two cabanas. An outdoor stage will provide a second entertainment venue at the complex and will accommodate as many as 3,000 guests for concerts and other performances.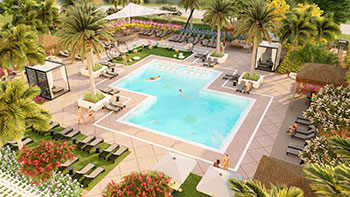 Plans for the property also call for a 24-hour restaurant, a steakhouse, and a quick-service and carry-out cafe with coffee bar. Visitors will find an indoor event space with snack bar, which can be configured to offer 400 seats for banquet events or bingo, or 900 seats when used as a performance hall. An eight-lane bowling alley is also in the works along with a 75-acre site for parking.