NFL Slots Debut Soon, F1 Vegas Also Reaches Slot Deal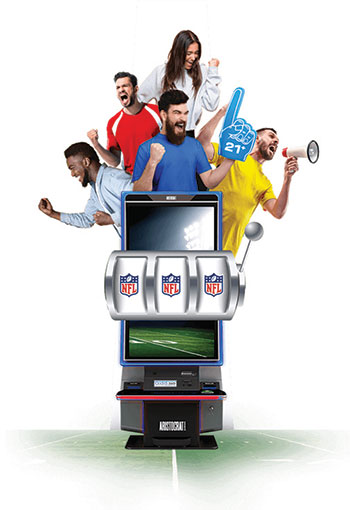 Aristocrat Gaming is bringing NFL-themed slots to casino floors beginning this fall, just in time for football season. The NFL slot machine licensee is expected to make a big push in Las Vegas as well as at other properties around the country. Football fans will now be able to spin their way to their own winning experience.
Advertising has already begun at Allegiant Stadium, home of the Raiders. Exact details of the games aren't yet available but the company is giving fans a chance to design their own NFL slot on the Aristocrat website. Site visitors are asked to offer their favorite teams, jersey style, and their favorite NFL players as well as a favorite Aristocrat game to incorporate these options.
"Your answers bring us one step closer to creating the NFL-themed slot game made by fans, for fans," the site notes. "Check for updates on our social media for the next fan poll as we continue to #MakeItYourGame."
As the design promotion continues, which team leads the pack? As of March 21, the Dallas Cowboys were in the top spot, followed by the Kansas City Chiefs in second and the Denver Broncos in third.
This isn't the only newsworthy sports-themed slot coming to casinos floors soon. With the Formula 1 Las Vegas Grand Prix heading to Sin City this fall, it's only natural that a slot machine recognizing the event be in the works. Slot players can soon see the green flag on an F1 Vegas game, also from Aristocrat. The race is set for Nov. 16-18 and the race and Aristocrat will work to partner promoting both the race and the game.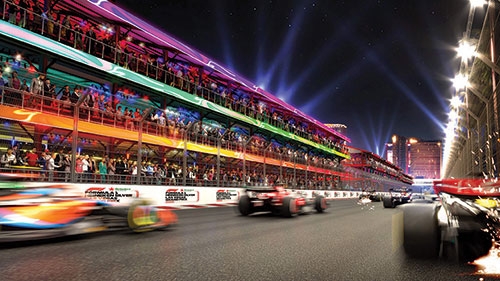 "Introducing the F1 experience to a new city, it was crucial to partner with a local brand that shares our mission to enhance guest experience through innovation and technology, and also understands Las Vegas' unique market," Las Vegas Grand Prix Chief Commercial Officer Emily Prazer said. "Aristocrat aligns perfectly with our values and vision for the 2023 race, and we are excited for the start of what we believe will be a seamless partnership."