Instantly Win $100 and Chance to Win a 2022 Harley Fatboy!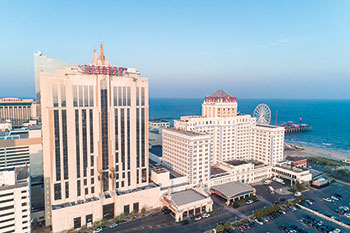 Born 2 Ride Blackjack started this past Friday and will go on all summer long, allowing guests to win $100 instantly, as well as be entered into a drawing to take home a 2022 Harley-Davidson USA Fat Boy Motorcycle
On Friday, May 6th, Resorts Casino Hotel  kicked off their brand new "Born 2 Ride" Blackjack Promotion where guests can instantly win a crisp $100 bill and at the end of the summer someone will walk away with a 2022 Harley Fatboy!  All new members play for free and existing Star Card Members who earn two tier points will get one chance to play the dealer head-to-head, and if they get dealt a suited blackjack they instantly win $100 and get entered to win a Harley.  All participants will receive an entry for the Harley.  Look for the blackjack table in the Margaritaville lobby every Friday and Saturday from 7:00pm-11:00pm through June 30th.
The "Born 2 Ride" sweepstakes kicks into overdrive between Friday, July 1st and Sunday, September 4th as guests will be able to enter 7 days a week from 7:00pm to 11:00pm! The lucky winner of the 2022 Harley Fatboy will be announced on Saturday, October 1st at 6:00pm. Don't miss this chance to cruise into the sunset.