How to find a safe online casino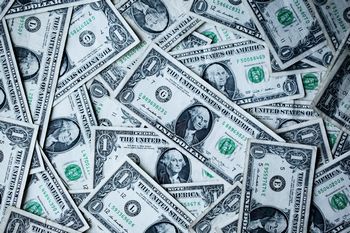 With so much in the news about the relaxation of the US laws relating to online gambling, it could be possible to believe that any site available in the US is compliant. Nothing could be further from the truth. The first rule of finding a safe online casino is to make sure that the state you are in allows for online casino gambling. It is not to do with the state you live in but your physical location when you place your wager.
Confused? You don't need to be. Here we outline a few simple steps that will keep you safe while you play online.
What is the law around online gambling in the USA? 
The easiest way to remember what is and is not legal is to remember that it is different in every state, so you need to check if you move around. That is because the action of The Supreme Court in 2018 to strike down a federal law banning betting on sports did not automatically make it legal. Instead, what it did was leave it up to the jurisdiction of each state to make up its own laws. That action relates specifically to sports betting rather than online casinos, but essentially it reinforces the fact that each state determines its own gambling laws.
Because The Wire Act of 1961 prohibits gambling across state lines, you have to be physically in a state that has online casinos to be able to place a bet at one of those casinos. The easiest thing to remember here is which states allow online casinos (or igaming as it is also known) because the list is much shorter than the list of states that don't. You can legally play at an online casino in Connecticut, Delaware, Michigan, New Jersey, Pennsylvania, and West Virginia.
Why Play at A Regulated Online Casino? 
There are some loopholes around the explanations above, meaning that offshore online casinos can be available to punters in the USA. However, these are not covered by the same level of regulation and are therefore a less safe environment. The primary purpose of regulation is to ensure that gambling customers are kept safe. One of the easiest ways to find secure online casinos is to use one of the review sites found on the internet, like Time2Play. By reviewing all the casino operators and comparing them by a strict set of criteria, the review sites weed out sites that could potentially be harmful.
Transparency
When you find an online casino that you like the look of, make sure to have a good look around the site to familiarize yourself with how it works. Make sure that the full terms and any conditions relating to bonuses or payouts are clearly laid out. A casino that has nothing to hide will be upfront and transparent with its customers.
Sustainability and Customer Support
A good online casino will want to build a relationship with its customer base. There is no point in creating a game that does not bring the gambler any satisfaction. The experience should be fun and entertaining, with a bit of thrill thrown in for good measure. This is what will keep the customer coming back. Unscrupulous operators have no interest in this side of the transaction and simply want to empty your wallet. By checking out reviews and other customers' comments, you can get a good sense of how the platform operates.
If an online casino is offering something that looks too good to be true, it almost certainly is too good to be true. Don't be fooled.
Responsible Gambling 
A reputable online casino operator will have built-in Responsible Gambling tools as part of its infrastructure. These include areas where customers can set limits on the amount they can deposit in a particular timeframe and the amount of losses they are prepared to make. While you are not obliged to use these tools, the fact that the site has them adds to their credibility.
Avoiding Scammers and Fraudsters 
With the best will in the world, the best online casinos can set themselves up as the most secure and trustworthy environment with end-to-end encryption and secure payment platforms. However, there are fraudsters out there who would have you believe that their site is legitimate. Therefore, always ensure that any site you visit is HTTPS (the s stands for secure) and is not a clone operating on HTTP.
Mobile igaming can be the safest space of all if you download the proprietary apps that the casinos have created to keep their customers' details and transactions safe. If you ever get a text / or call from an unknown number with a bonus offer that takes you outside of the safe environment, the advice is 'do not go there.' Make sure that any site you play on has a seal of trust and details of which authority has issued its license
Payment and Deposits 
An online casino that takes security seriously will have well-set up payment pages and offer you a variety of safe ways in which to pay and for them to make payouts. Payment platforms that offer two-stage security, such as PayPal, are probably the safest way to pay as you never let anyone have your bank details.