Call the Slot Attendant! Three Players Strike It Big at Potawatomi Hotel & Casino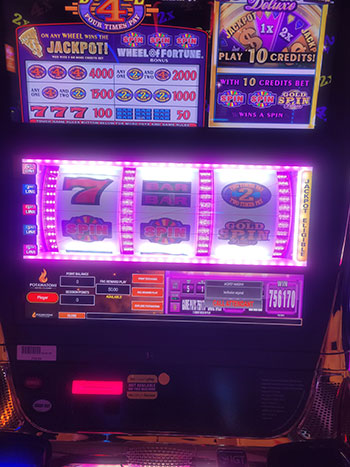 Potawatomi Hotel & Casino in Milwaulkee, WI, recently witnessed two remarkable jackpot wins that left players ecstatic and their wallets significantly heavier. On May 26, a fortunate player struck gold while playing the Wheel of Fortune Double 4X Pay Gold Spin Deluxe Slots, pocketing an astonishing $373,130.76 in winnings. The slot machine lived up to its name, spinning the reels in favor of the lucky individual who walked away with a life-changing jackpot.
Not to be outdone, another guest at Potawatomi achieved a considerable triumph just a few days later. On June 3, a player encountered the Triple Double Stars slot machine and emerged victorious with a whopping $150,000 in winnings.