Betting During the Coronavirus Outbreak: Let's Get Presidential
Major U.S. sports are cancelled, so bettors take the odds on politics.
You're not completely stuck inside, but there isn't anything massively entertaining to do out in public. You can't really people watch, because the streets are empty. Catch a movie?  Nope, cinemas are closed? How about going out to the bar for a bite to eat and a pint? Can't do that either.
Well, at least we can take a letter or two from Homer Simpson's book; there's always TV.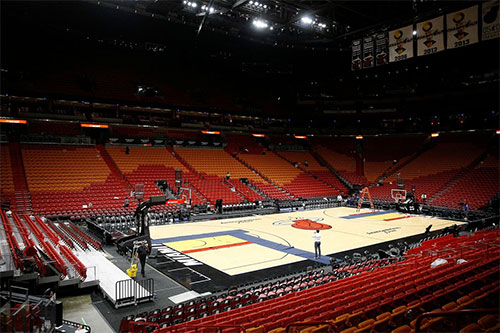 Dope! Every sporting event is canceled. PGA Golf, NBA playoff race, NCAA Tournament, Stanely Cup playoff race … The only thing on is reruns of the little league world series and the AKC Best in Show. Ok, I'm off to the local casino. Wait. Nope. I can't do that either.
Quarantine kind of sucks.
Presidential Election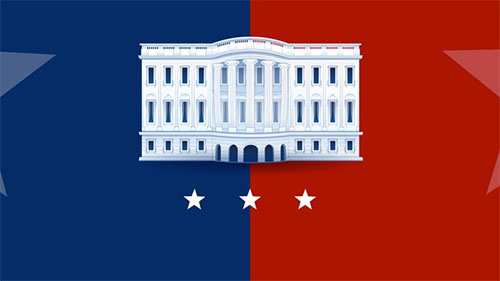 Well, with betting, at least we are not completely out of options. We can keep calm and continue betting with the best sportsbooks. In the midst of this SARS-CoV-2 outbreak, Biden has overtaken Trump to win the 2020 Presidential Election.
So, Donald Trump didn't have to test positive for CoVid-19 for it to severely impact him. The current POTUS has been the odds-on favorite to win in 2020 since the odds were released a long time ago –I don't remember the odds opening date and am too lazy to check. So, sorry for the vagueness.
Anyhow President Trump has basically been considered a shoo-in the entire time. But the little bug that he, "has under control" has completely undermined him with bookmakers around the world. Sure, his disapproval rate has been record-setting, no matter what each one of us, you, I, or the guys sitting next to you thinks about Trump, the fact is, more people dislike him than like him. But this fact hasn't affected his odds to win the election … until now. Thanks, Coronavirus.
Now for the first time, the betting odds are even at -110 for Donald Trump and -110 for the field (which means Biden). And BetOnline actually has Biden at -105 with Trump at EVEN MONEY. Now there are election specials:
Trump to Lose Both Electoral College and Popular Vote +125
Trump to Win Electoral College and Lose Popular Vote +200
Trump to Win Both Electoral College and Popular Vote +300
Trump to Lose Electoral College and Win Popular Vote +1600
Another set of odds that have a lot of value even though their return sucks, is which party will win the popular vote. Democrats at -280 or Republicans at +205.
I love trying to find holes in the betting lines, a good example was the Packers a few years back, their season wins total odds, and early spread and SU odds just didn't line up. But as you can see here, Trump is unanimously the dog when it comes to the popular vote.
That said, I wouldn't be surprised if Trump actually wins the Electoral College. So there is also quite a bit of value at +200 for that option.
Biden the new Shoo-in Dem?
There was a lot of back and forth between Biden, Warren, and Sanders over the last 6 months or so. But now we have odds out on who Biden will choose for his Vice Presidential running mate. If that doesn't say something, then I don't know what does?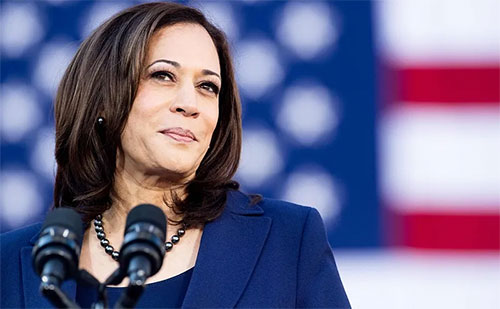 At the top of the list is Kamala Harris at +125. Amy Klobuchar is next at +300. Stacy Abrams is +500. Tammy Duckworth, Elizabeth Warren, and Michelle Obama come in at +700, +950, +2000 respectively. One thing to take note of here is all of the top choices are women. And with Biden being such a return to the elitist political norm, I think he really does need a female running mate to solidify the Democratic party enough to overtake the Republicans in November.
Michelle Obama will all but seal the deal. I mean, come on, she's like the people's champ for women all around the world. But, would she actually do it? I'm not so sure, I think the bookies are correct in putting Kamila Harris up top. But, Stacy Abrams is a solid choice at +500 as well.
Of course, you can always bet on where Tom Brady will land, early Super Bowl futures, or who will win Survivor: Season 40. But this is important wagering, don't you think?