Poker Hall of Fame Announces Class of 2018
John Hennigan and Mori Eskandani Joins Poker's Elite Club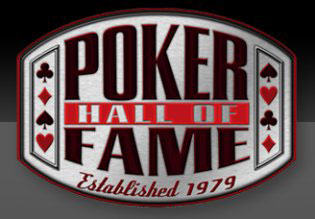 The 2018 Poker Hall of Fame (PHOF) Class has its newest members as first-time eligible John Hennigan and noted poker television production executive Mori Eskandani enter poker's elite club.
Hennigan and Eskandani become the 55th and 56th individuals to be inducted into the Poker Hall of Fame.
They were nominated by the public, vetted by the PHOF Governing Council and voted in by the 28 living Poker Hall of Fame members, and an 18-person Blue Ribbon Media Panel, it was announced today by the Poker Hall of Fame Governing Council.
Hennigan and Eskandani were inducted officially on Thursday, July 12 as part of the live World Series of Poker Main Event final table coverage on ESPN (6pm PT).
With over $8 million in career tournament winnings and five WSOP gold bracelets, Hennigan has been a force in poker for more than two decades, with an ability to excel in all variants of poker.  He's already cashed ten times at the 2018 WSOP, including a first, second and three seventh place finishes, and currently leads the WSOP Player of the Year race.
'ÄúI'Äôm very excited by this news and grateful that it came at a point in my career when I was mature enough to be honored by it, because I am,'ÄĚ said Hennigan upon learning the news.¬† 'ÄúThanks to everyone who voted for me!'ÄĚ
Eskandani is renowned in the poker industry for his production of the leading poker programming on television the past two decades.  From the World Series of Poker on ESPN to the NBC Heads Up Championship, Poker After Dark and High Stakes Poker, Eskandani has helped bring the game of poker to the masses and ensure the game is always front and center with the public from a television medium standpoint.  The one time poker player, Eskandani saw the growth of poker coming twenty years ago, and used his expertise of the game to create captivating programming in the poker genre to provide television audiences a steady diet of exciting fare.
The Poker Hall of Fame Governing Council would like to recognize and congratulate the other 2018 finalists, all whom remain eligible for future induction: Chris Bjorin, David Chiu, Bruno Fitoussi, Mike Matusow, Chris Moneymaker, David Oppenheim, Matt Savage and Huckleberry Seed.
About this year's inductees: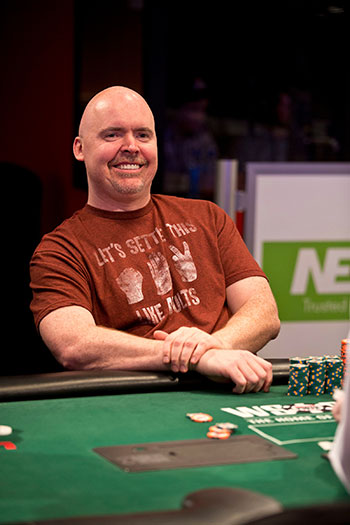 JOHN HENNIGAN
Known as 'Äúthe World'ÄĚ Hennigan, 48, has proven his tournament chops over the past two decades, amassing more than $8 million in winnings, while playing exclusively in the United States 'Äď primarily in Las Vegas and Los Angeles.¬† He is a five-time WSOP gold bracelet winner, where he'Äôs had most of his success, with 40 career cashes and more than $5.5 million in winnings.¬† His bracelets have come in Limit, Seven Card Stud Hi-Lo, H.O.R.S.E., 2-7 Lowball and of course his biggest victory, the 2014 Poker Players Championship where he won $1,517,767.¬†¬† This shows Hennigan'Äôs all-around game is in fine shape, and he continues to make deep runs and stake his claim as one of the best players on the Circuit today.¬† At the 2018 WSOP, he already has a first, a second (in the Poker Players Championship) and three seventh place finishes among ten cashes thus far.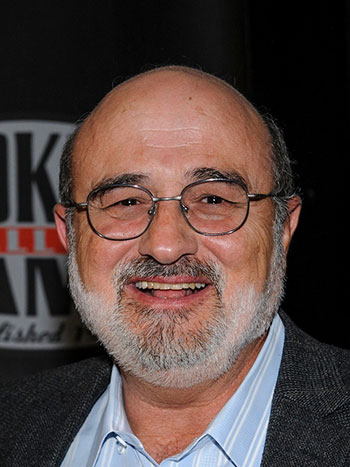 MORI ESKANDANI
You may not know the name, but you definitely know the work.  Eskandani, 62, is the man in charge of Poker Productions, the poker television production company that has produced many of the game's most noteworthy television content. The current producer of World Series of Poker telecasts for ESPN, Eskandani also is responsible for Poker After Dark, High Stakes Poker, the National Heads-Up Championship and plenty more poker content.  Eskandani was also a noted high stakes cash game player upon moving to Las Vegas in the 1980's.  While he may be too busy these days to get many hands at the table in, it's certain he's left his mark on poker for the various television productions he's produced.
The Poker Hall of Fame, established in 1979, was acquired by Harrah'Äôs Entertainment (now Caesars) along with the World Series of Poker in 2004.¬† Though the Hall of Fame is virtual in nature, its membership includes poker's most influential players and other important contributors to the game.¬† There are now 30 living members.
The main criteria for the Poker Hall of Fame are as follows:
A player must have played poker against acknowledged top competition
Be a minimum of 40 years old at time of nomination
Played for high stakes
Played consistently well, gaining the respect of peers
Stood the test of time
Or, for non-players, contributed to the overall growth and success of the game of poker, with indelible positive and lasting results.
The entire list of 56 Poker Hall of Fame members includes (alphabetical):
Tom Abdo 'Äė82
Crandell Addington 'Äė05
Bobby Baldwin 'Äė03
Billy Baxter 'Äė06
Lyle Berman 'Äė02
Joe Bernstein 'Äė83
Benny Binion 'Äė90
Jack Binion 'Äė05
Bill Boyd 'Äė81
Doyle Brunson 'Äė88
Todd Brunson 'Äė16
Johnny Chan 'Äė02
J. Cloutier 'Äė06
Nick Dandolos 'Äė79
Eric Drache 'Äė12
Barbara Enright 'Äė07
Mori Eskandani 'Äė18
Fred 'ÄúSarge'ÄĚ Ferris 'Äė89
Henry Green 'Äė86
T 'ÄúBlondie'ÄĚ Forbes 'Äė80
Barry Greenstein 'Äė11
Jennifer Harman 'Äė15
Dan Harrington 'Äė10
Murph Harrold 'Äė84
Phil Hellmuth 'Äė07
John Hennigan 'Äė18
James Butler 'ÄúWild Bill'ÄĚ Hickok 'Äė79
Red Hodges 'Äė85
Edmond Hoyle 'Äė79
Phil Ivey 'Äė17
Linda Johnson 'Äė11
Berry Johnston 'Äė04
John Juanda 'Äė15
Jack Keller 'Äė93
Jack McClelland 'Äė14
Felton McCorquodale 'Äė79
Tom McEvoy 'Äė13
Roger Moore 'Äė97
Carlos Mortensen 'Äė16
Johnny Moss 'Äė79
Daniel Negreanu 'Äė14
Scotty Nguyen 'Äė13
Henry Orenstein 'Äė08
Walter Clyde 'ÄúPuggy'ÄĚ Pearson 'Äė87
Julius Oral Popwell 'Äė96
Thomas Austin 'ÄúAmarillo Slim'ÄĚ Preston 'Äė92
David 'ÄúChip'ÄĚ Reese 'Äė91
Brian 'ÄúSailor'ÄĚ Roberts 'Äė12
Erik Seidel 'Äė10
Mike Sexton 'Äė09
Jack 'ÄúTreetop'ÄĚ Straus 'Äė88
Duane 'ÄúDewey'ÄĚ Tomko 'Äė08
David 'ÄúDevilfish'ÄĚ Ulliott 'Äė17
Stu 'ÄúThe Kid'ÄĚ Ungar 'Äė01
Red Winn 'Äė79
Sid Wyman 'Äė79

Do you have a comment or question about this article?

Look for your question to be answered in either Casino Player or Strictly Slots Magazines.